Hi everyone!
I noticed an iPhone tag about what applications that we all use on our phones! If you know me, I'm constantly on my phone playing with one application or another :P I always love looking at apps that other people have because you never know if you can find a better app than you're currently using!
I go through apps quite a bit although it has slowed down a bit now that I've had my iPhone for about 6 months now.  I still like to check out new apps and browse the App Store for any cool finds :)
My background is the ADORABLE danbo! He's basically a box man that's just awesome! You can actually purchase him online and a lot of people have made it a hobby to take pictures of Danbo in different ways/poses.  It's pretty awesome <3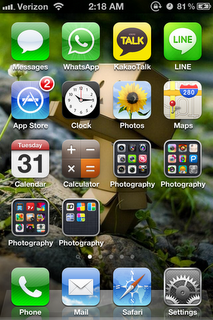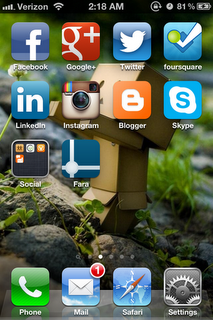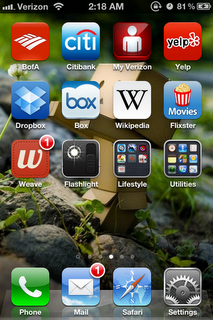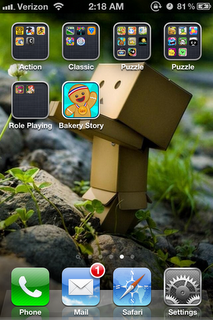 As you can see, I do have quite a few apps :P Most of the apps that I use are rather self explanatory.  The usual Facebook, Twitter, and messaging apps like Whatsapp, Line, and Kakao.  By far the apps I use the most are my photography apps.  I do take quite a few photos and I've taken some screenshots below so you all can see which ones I use.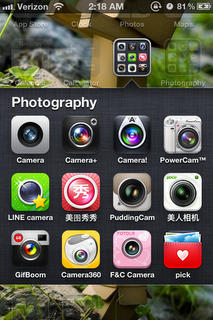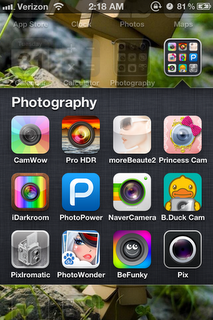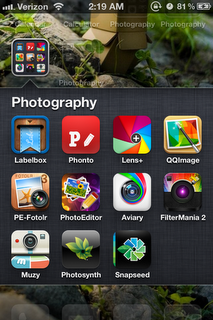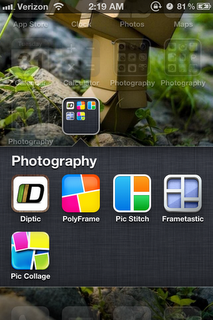 My favorites out of these are:
Camera+
: This is such a great app for editing photos in general! I love using this to get better quality adjustments for my photos.  A lot of my stills are edited using this program :)
美图秀秀
: This is the app I use to edit most of the face of the day photos.  I normally just use the basic functions for this app but they do have some really cool functions for bringing out the best you :P
美人相机
: I like this app for when I don't need to care too much about the details of my selcas.  Unlike the above app, this one blurs the imperfections much more and gives an ethereal look to the pictures.
Labelbox
: I use this for when I want to label photos :)
Phonto
: I use this to watermark my selcas and any other photos I put on my blog.  This app definitely gives you a lot of selections for fonts and I really like this!
PolyFrame
or
Pic Stitch
: Two picture framing applications that I usually switch between depending on what type of effect I'm looking for! :)
Camera apps are always amazing and I do like taking lots of photos.  If you follow me on Instagram then you would know that I take A LOT of photos of food and a lot of things in general :)  Here is a snapshot of both my Instagram as well as Ashley's! Follow us if you're not already :)
athenachen0126
&
onlyayu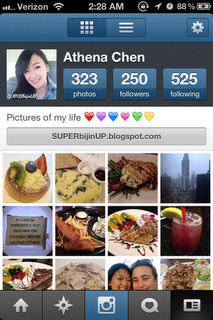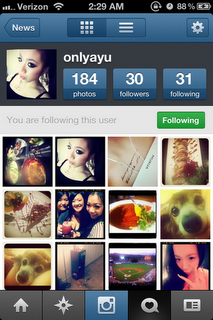 Ashley will probably also post an iPhone tag post as well! She has like a bajillion photo taking apps! I get a lot of suggestions from her and she has wayyyyy more apps than I do!
Let us know if you have any questions! Feel free to leave suggestions as well! Oh, and let us know if you want us to do any more tags! :) These are pretty fun to do :)
Disclosure: All applications were paid for by SUPERbijinUP for personal use.