Hi everyone!
This is so exciting! I finally got my second tutorial up! I've been trying to push myself to get better at updates but sadly work usually gets in the way.  Initially, I've been using my friend Ivan's camera who's generous enough to let me use his set up :)  But scheduling doesn't always work out since we're both people with busy lives. 
Hopefully when my new camera arrives, this will help fill in the gaps in between the times we actually get to film using the set up.  Plus the new enclosed patio at my house is almost complete!  It's almost like a built in shooting studio although I'll definitely need a backdrop to counteract the forest green paint my mom chose for the wall, lol.
In any case,  I chose this look to do for my second tutorial because this is my favorite go-to makeup look for practically any occasion.  A casual girls' night out, date night, or just getting a little dressed up.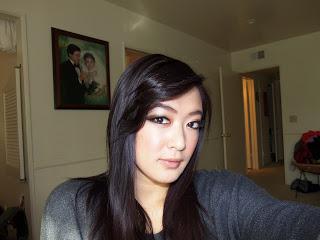 Onto the actual video! Here is the list of products that I used including base makeup:
Revlon Photoready Concealer in Light/Medium
NARS Sheer Glow Foundation in Deauville
elf Studio High Definition Powder in Translucent
Heroine Make Smooth Liquid Eyeliner in Black Rimmel Scandaleyes Lycra Flex Mascara in Blackest Black
Shu Uemura Eyelash Curler
Star Couture Box Lashes - #720
Lioele Artist Auto Eyebrow Pencil in Grey Black
Tony Moly Crystal Blusher in Gold
Etude House Lovely Cookie Blusher in #7 Rose Sugar Macaron
Rimmel SunShimmer Shimmering Maxi Bronzer
MAC #182 Buffer Brush

Urban Decay All Nighter Makeup Setting Spray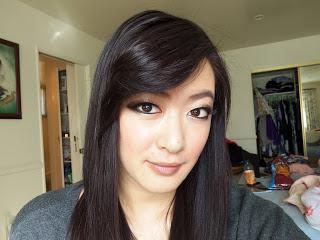 I am always open to comments and constructive criticism!  Please feel free to let me know what I can do to improve.  Either shoot an email or feel free to drop by our Facebook page to let us know how we're doing!
Requests are always welcome as well!  We, of course, have many many ideas but we would rather film things that you all would like to see instead! :)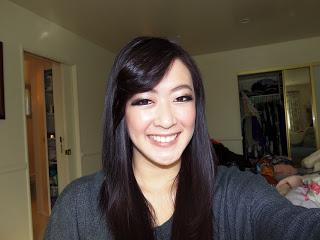 Thank you for stopping by and showing your support!
---
Disclosure: All products were purchased by SUPERbijinUP for review purposes or personal use.