Hi everyone!
To tide all of you over between my makeup posts, I've decided to do a little makeup tag for all of you!  I'm busy swatching and gearing up to film/edit two more videos for my YouTube channel in the next week.  PLUS PLUS PLUS! EXCITING NEWS! I got a Canon T4i for my birthday!  I can't believe I turned 24... Ugh. Anyway, I convinced my dad that the camera would be the best way to celebrate my entrance into the "golden" year or "黃金年" as they refer to it in Chinese.  Supposedly this is the year where you're supposed to be in your prime :P
I'm so excited to be able to improve the quality of my photos particularly the swatches because I, for one, always base part of my decisions to purchase certain products based on clear and good quality pictures of swatches done by other gurus/bloggers.  I'm always ready to improve and this will definitely be the next step! YAY!
Anywho, onto the actual tag.  This is a tag that I found from Straight Up Glam: here
I thought it was pretty interesting :)
Makeup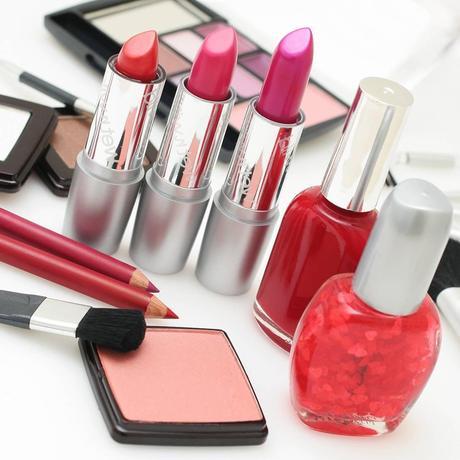 Blush or Bronzer? BRONZER! Oh my gosh, this is completely necessary! As much as I LOVE blush, bronzer helps to give the illusion of a smaller and more angular face.  If I had to choose, I'd definitely pick bronzer.  NBD, I'll just look tan all year round :P
Lipgloss or Lipstick? This is kind of a hard one.  I have an odd relationship with all lip products except for lip balm. I love the way they look but honestly I'm sometimes scared to use lip products because I've had allergic reactions to some of them (i.e. Maybelline Baby Lips).  I guess I would prefer lipstick because it's pretty and the color payoff is much more obvious in comparison to lipgloss.
Eyeliner or Mascara? Eyeliner all the way! I need DEFINITION! I could more than likely do without mascara as long as I have me some false lashes, lol.  But eyeliner is a definite must.  Many people with Caucasian bone structure can pull off eye looks with just mascara but I'm definitely not one of them.
Foundation or Concealer? Foundation! I often use my foundation to double as a concealer unless I have some major trouble spots.  Luckily these trouble spots only occur about once a month (if you know what I mean -wink wink-) so I tend to just put on enough foundation to cover/even out my skintone.
Neutral or Coloured Eyeshadow? NEUTRAL NEUTRAL NEUTRAL! I have at least FOUR neutral palettes and I'm continually investing in more.  I think that neutral colors are the most versatile and can create both natural and dramatic looks while matching to anything that you happen to be wearing at the time.
Pressed or Loose Eyeshadow? I would probably prefer pressed eyeshadows.  I don't own any loose pigments although I've been considering investing in them mostly for glitter shadows.  Pressed glitter shadows just don't seem to work as well in my opinion.  For the most part, pressed shadows saves time and prevents a MESS! I'm clumsy and loose pigments are accidents waiting to happen.
Brushes or Sponges? Oooh, this is hard.  I recently invested in the BeautyBlender and it's starting to sway my opinion on having to have brushes.  But ultimately I think I'm going to have to go with brushes for overall application.  Just because I would only use the sponges for foundation/base makeup.  Eye makeup for me, at least, definitely needs brushes!
Nails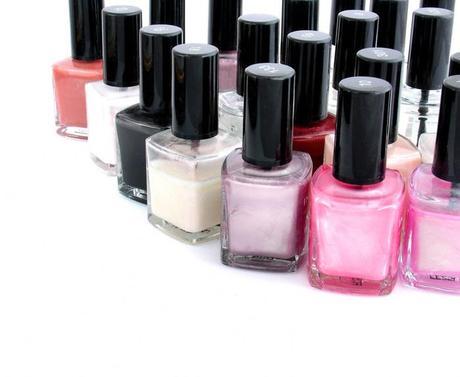 Long or Short? I definitely prefer longer nails! I love the way my hands look with longer nails.  It gives the illusion that my fingers are not short and stubby which is always nice. Plus I think longer nails really displays whatever nail polish you're wearing at the time much better.
Acrylic or Natural?  I definitely prefer natural nails!  The last time I got acrylics done, I did like it but they were next to IMPOSSIBLE to get off my nails!  The curve of my nail is too similar to the tips they put on so they become impossible to pry off even professionally.  Probably the most painful experience of my life!  
Brights or Darks? For nails I love love love bright colors!  I went through this phase where all I wore were electric blues and neon greens.  I think they're almost like an accessory in of itself so it's rare that you won't find my nails painted unless I'm giving them time to breathe in between polishes.
Flower or no Flower? Not really sure?  I don't normally do designs on my nails so probably no flower?
Body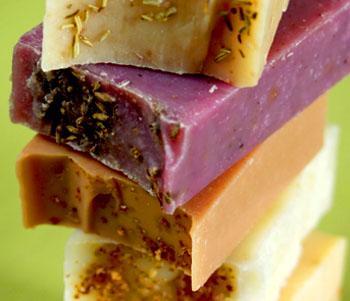 Perfume or Body Splash? DEFINITELY PERFUME! YUMMY.  Although perfumes are much much more expensive, they're definitely worth it.  My boyfriend recently bought me the Viktor & Rolf Flowerbomb and I am wearing it almost everyday.  It stays on all day whereas body splashes don't even come close.  Although sometimes I like wearing body spray/splashes from Bath & Body Works.  Used to be OBSESSED with Velvet Tuberose.
Lotion or Body Butter? Lotion! I don't really get fancy with my lotion.  I only use Vaseline's Intensive Rescue lotion because that's the only one that's been able to keep my skin moisturized between showers.  Other lotions are sucked up by my skin and still feels dry afterwards.  This probably is my HG body lotion.  I'm not really into body butters mostly because they feel so greasy.  I don't want to have to spend SOOOOO much time trying to rub in the butter to make sure it's good and soaked into my skin, lol.
Body Wash or Soap? Neither.  I don't use either on a regular basis in the shower unless I'm exfoliating.  These both dry me out no matter what I use although I'm considering investing in Lush's Ro's Argan Body Conditioner to see if it works.  I LOVE rose scented things, I'm practically obsessed.
Fashion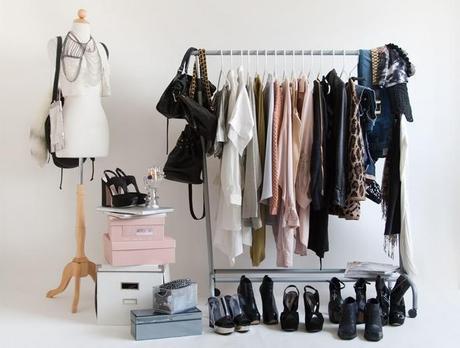 Jeans or Sweat Pants? Definitly sweatpants.  Oh, I think I haven't actually worn a pair of jeans in over a year... Kind of scary.
Long Sleeve or Short? I've always preferred long sleeve items because they're so much easier to pair with other items like vests and such.
Dresses or Skirts? DRESSES! I love anything that's one-piece mostly because I don't need to bother with more than one item of clothing.  I just put on a dress and GO! Even my pajamas are a one-piece kimono dress.  Plus I don't need to squeeze my muffin top into a pair of jeans if I wear a dress.
Stripes or Plaid? I think I like stripes better.  But VERTICAL stripes are the best.  Nice and slimming :)
Flip Flops or Sandals? Flip flops!  I went through this phase during my early college years where all I wore were flip flops.  Rain, sun, snow, didn't matter.  I wore flip flops! Although flip flops during rain was definitely icky.
Scarves or Hats? Scarves! I love scarves! If I could, I would own one or two in every color, style, you name it, I'd want it!  The perfect accessory! Plus, it gives the illusion of slimness when paired correctly with other items.  I live for items that make me look skinnier, lol.
Studs or Dangly Earrings? Dangly earrings all the way.  I had an obsession about two years ago so I have a huge collection of dangly earrings.  Plus I can make dangly earrings with my mom's jewelry kit so I don't always have to pay for mine :3 Such a great bonus.
Cowboy Boots or Riding Boots? Er.  How about rain boots?
Jacket or Hoodie? Ooooh, such a hard question.  I used to wear hoodies ALL the time in college.  But now, I seem to have transitioned to jackets.  I definitely like both but if I had to choose, I think I'd choose jackets merely because they match things so much better than hoodies.
Hair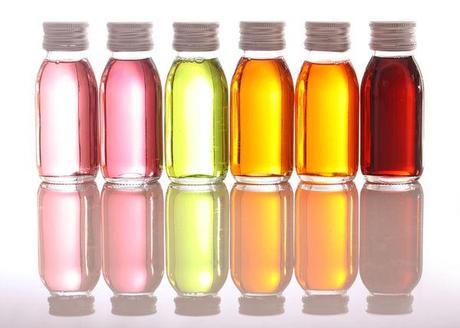 Curly or Straight? I think I like my straight hair much better merely because it's much more versatile.  I used to have a curly perm and boy was it a pain to handle.  I got it straightened back out in less than 8 months.  I hated the fact that I needed to buy all new products just to deal with the curls. 
Bun or Ponytail? I like buns and I like ponytails but I definitely don't like either on myself.  I think I look better with my hair down and my bangs covering my face.  Maybe because it makes my face look thinner, lol.
Bobby Pins or Butterfly Clips? Bobby pins!  If I ever have the inkling to put my hair up or my bangs out of my face, I use those lovely bobby pins to do the trick :)
Hair Spray or Gel? Hair spray just because I hate getting gel on my hands.
Long or Short? LONG LONG LONG LONG! Although I look okay with short hair, I prefer longer hair because there's so much more you can do with longer hair! 
Light or Dark? Dark! I prefer darker colors for my hair just because I like to look more pale.  Whenever I dye my hair a lighter color, I tend to look more tan although that's not a bad thing during the summer.
Side-swept Bangs or Full Bangs? I prefer sideswept bangs because they're a lot less maintenance.  Full bangs have to be trimmed every couple of weeks or else they'll become unmanageable and get all up in your eyes.
Up or Down? Down! See above reasoning.
Random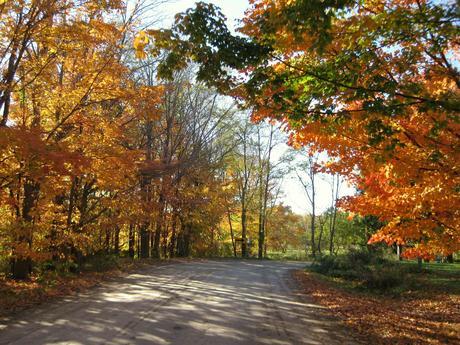 Rain or Shine? Definitely depends on what I'm wearing although I LOVE the rain more than I love sunshine merely because rain = cold weather and as I mentioned before, I live for SCARVES!
Summer or Winter? Definitely winter! See above reasoning, lol.
Fall or Spring? Either works for me although Fall is perfect for the above reasoning as well.
Chocolate or Vanilla? CHOCOLATE! I love chocolate although I dislike dark chocolate.  The only type of dark chocolate I like is when there's crunchy toffee inside.