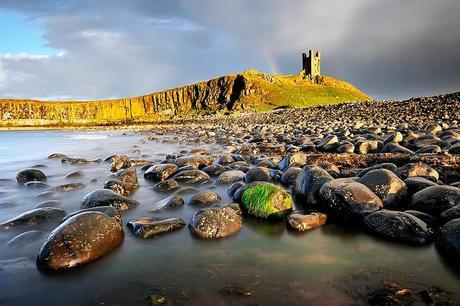 It's generally accepted that honeymoons are blow-the-budget, once in a lifetime, more-luxurious-than usual, holidays. But what if you don't have the money for that kind of honeymoon, or the money for any kind of trip? And do you have to spend that kind of money just to go on honeymoon?
Now, I won't deny that getting married isn't a fabulous excuse to take an equally fabulous, somewhat extravagant holiday. But, there's no shame in not being able to do so – or in not wanting to do so. The most important part of a honeymoon, and I really cannot stress this enough, is in spending time together. Getting married is wonderful, but it's also exhausting, and once the day is over you'll need time to just the two of you to take stock of what has just happened, and to enjoy those first few heady days. So, if you can't afford any kind of honeymoon, try and take at least a day or two off work to shut yourselves in your home, turn off the phones and the internet, and spend some proper time together.
If you've got your heart set on honeymooning somewhere but really don't feel like you can afford to spend thousands (or even hundreds) of pounds, here's a few ideas that are worth considering:
Set up a honeymoon gift list Asking your guests to contribute towards your honeymoon, instead of buying traditional gifts, is a great way to afford that trip of your dreams – though of course you can't guarantee how much you will have to spend at the end of it. Numerous travel agents offer this service, but for complete flexibility I'd recommend checking out Buy Our Honeymoon; for more information, head over to my post on choosing a honeymoon gift list.
Go away close to home A huge part of the cost of a long-haul, exotic honeymoon is spent on getting there; honeymooning close to home will save you a lot of money. Find a cheap B&B somewhere beautiful, near a decent pub, and you'll have a fabulous time. Don't underestimate just how great a honeymoon at home can be.
Book early Generally speaking, the cheapest flights are those booked as far in advance as possible; this especially applies to budget airlines whose cheapest fares to the most popular destinations usually sell out very quickly.
Wait for a sale Holding out for a last-minute offer, or an airline or tour operator sale, can be risky as you just don't know what's going to come up. But if you're willing to play the waiting game, you might just be in with some luck, and able to grab a great bargain. For example, Thomson have last-minute prices at the moment for two weeks in Greece starting at just £251 per person.
Book a package This doesn't have to mean booking an all-inclusive package either – many travel agents and online companies like Expedia, can offer advantageous rates if you book your flights and your accommodation together through them.
Go camping Okay, so this won't appeal to everyone, but if you don't mind taking your chances with the weather, and don't mind being without mod-cons, then camping is one of the best options for a really cheap honeymoon. There's some fabulous campsites out there – check out Cool Camping for a bit of inspiration.
Save up Put a bit of money aside so that, by the time you get married, you'll have a bit saved up that you can spend on a little trip away. If you put £50 away every month for a year, you'd have £600 to spend – not a bad sum, and one that could easily get you over to the Continent with a bit of careful planning.
Take a delayed honeymoon You don't have to go away straight after your wedding to have a honeymoon – delay it for a few months (or a year, or more), during which time you can save up enough money for the trip that you want.
Whatever you end up doing, remember that a super-luxurious honeymoon isn't the be all and end all – the main thing is that the two of you are able to take some time out to enjoy being newly-married, and you don't need a five-star resort to be able to do that.
Photograph courtesy of Tony Armstrong