Despite having transcribed several interviews and presentations, and writing my dissertation this week, and with all the shopping, attending seminars and going to bazaars, I manage still to be fashionable and stylish, wearing the latest trends in menswear...My looks for this week are a combination of street smart, corporate, and casual clothing that seeks to highlight my assets and because I am tall, at 6'1 and have good shoulders, the clothes fit perfectly...Do you know that I do not usually go to a tailor to have my clothes fitted or sewn. Whatever is in the hanger or rack in a fashion shop or department store fits right perfectly into my slim frame. That is why, I can save a lot in terms of paying a "modista" and instead use that money to buy accessories. I must admit, I am kinda shopaholic but in a good way. What I buy are mostly "sale items" and when I carry it, you will never know that it costs only 200 bucks or 300 bucks. Again, as I always say to my readers, my motto in fashion is that I can make the clothes look really expensive... and it's the way I carry it that makes it look expensive...Check out all the styles of my outfit this week: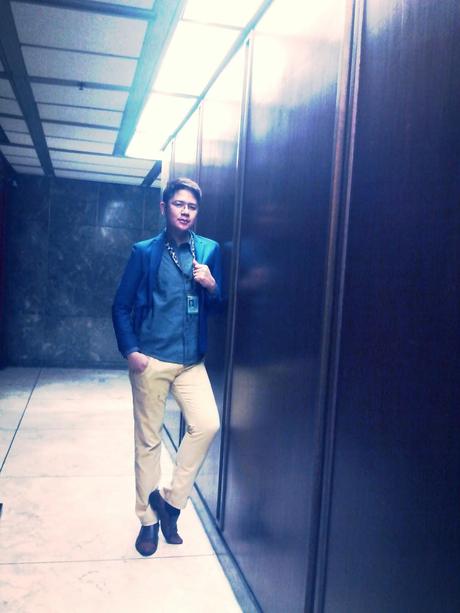 At the office in this denim inner shirt from Tank, blazer and pants by Markus and shoes by Mario D Boro.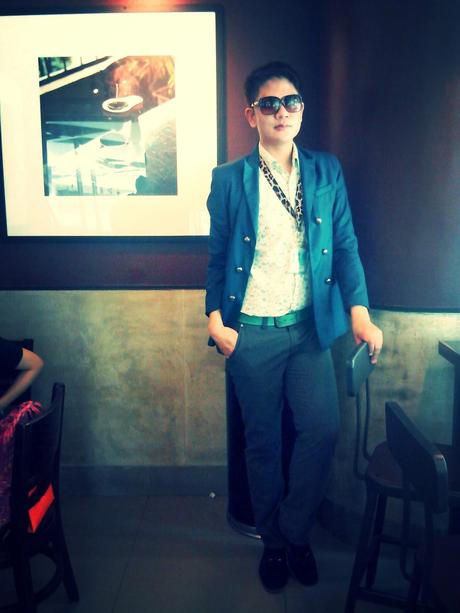 Waiting for a professor from DLSU in this trench coat from Mint, floral shirt and pants from Main Street and loafer from Milanos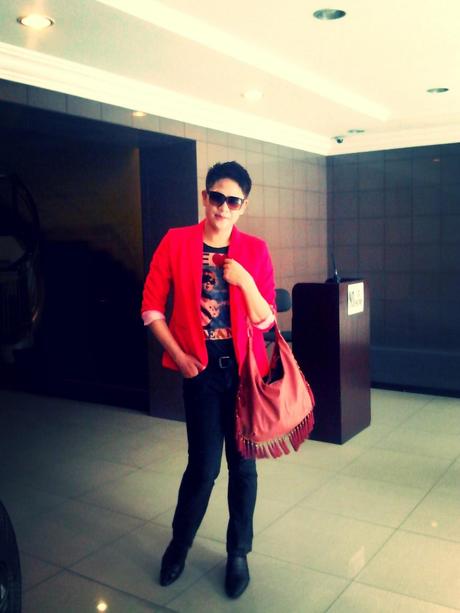 Wearing a Folio Blazer and tote bag from Parisian and shoes by Mario d Boro.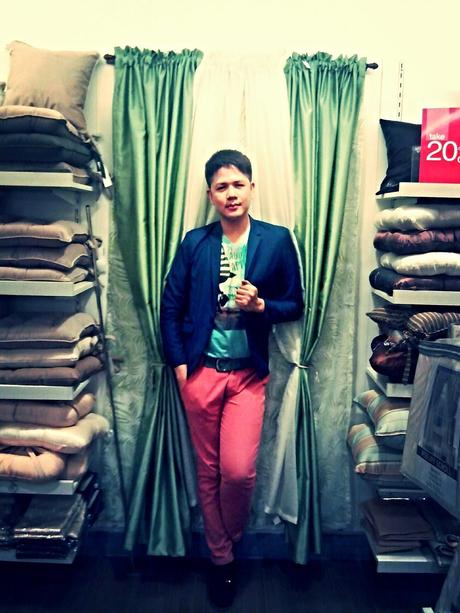 Just bought a curtain for my mom in Zamboanga City. Shirt by Crimson, blazer by Markus and pants by Tank. Shoes by Milanos available at SM Department Store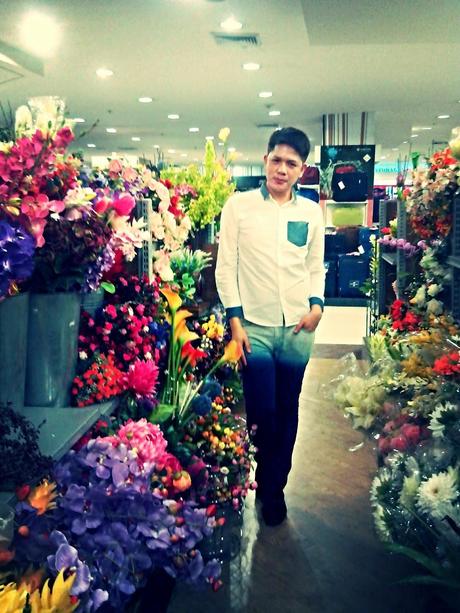 Buying a bedside table lamp at Robinsons Ermita in this two toned look...Top and pants by Tank available at SM Department Store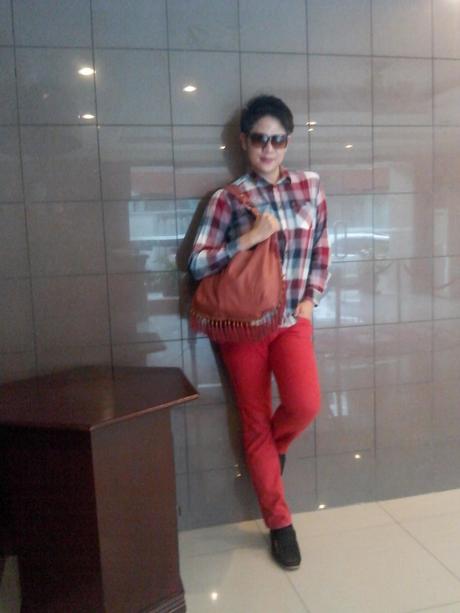 Going to have my hair done at a salon in Caloocan in this Springfield long sleeves and Bench denim pants.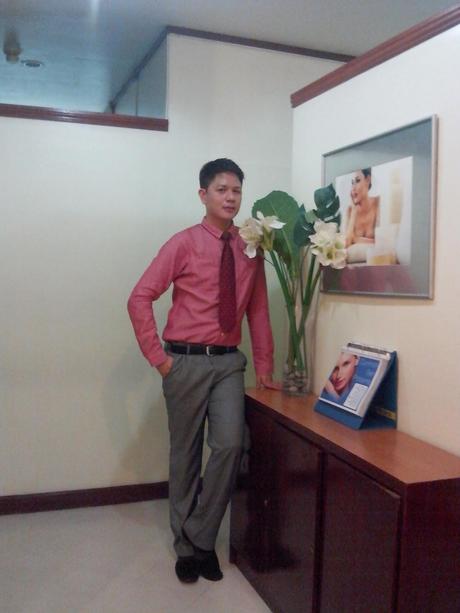 At the Slimmers World International waiting for my facial session in this pink long sleeves by Oxygen and pants by Memo.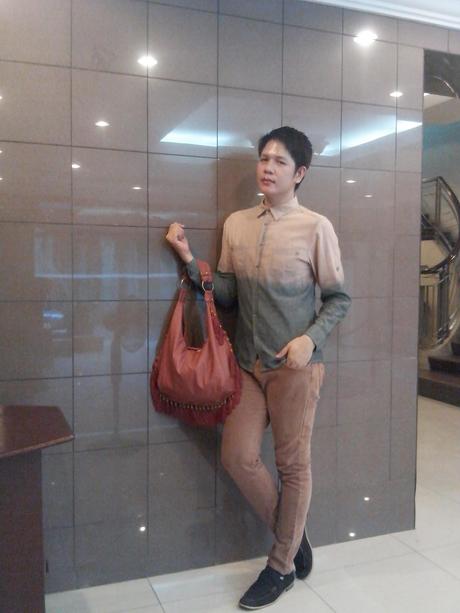 One of my favorite looks so far. Top is by Tank while pants by Markus and bag by Parisian all available at SM Department Store.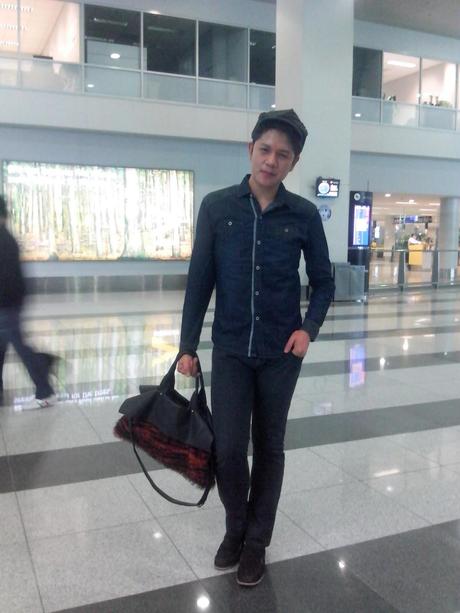 Waiting for my professor at Terminal 3, NAIA in this all denim look. Bag and denim long sleeves are from Farmers Plaza Cubao while pants is by Human. Shoes by People are People.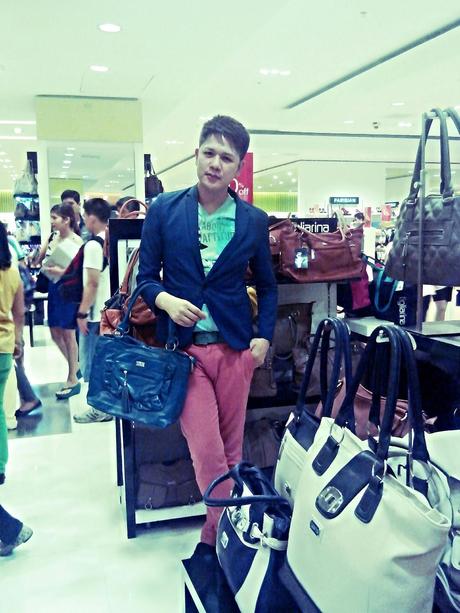 Carrying the latest tote from one of my favorite tote bags from SM Department Store. I happened to buy this bag at 599.00