How many days more and it is going to be 2014. Are you all excited what this year of the wooden horse would bring us in the world of glamour and style? Well, I will expect a lot of earth, wood, and brown toned fashion styling in terms of apparel, accessories, events and even designer couture. It would be something that resembles the horse, with its gallantry, bravery, speed and power. Well, fashion will have many horse or wood inspired fashion and many bloggers including me will wear something out of this style. Long hair, slim and broad shoulders including long legs will be the "IN" thing in beauty next year. Likewise, brown, burgundy and white will be the colors for 2014 as it resembles the horse. Exercise which includes running, dancing, thread mill and walking will be the most familiar routines people will be doing in the beginning of the year as most of us have eaten or will be eating a lot of oily foods, carbs and cellulose enriched products. 
Before the year ends, I have collected several of my stylish outfits especially this holiday season. I am spending my time here in Zamboanga CIty, maybe the hottest place on the planet, and there are backdrops that seem cool and worthy to be photographed. Here are some of my stylish looks: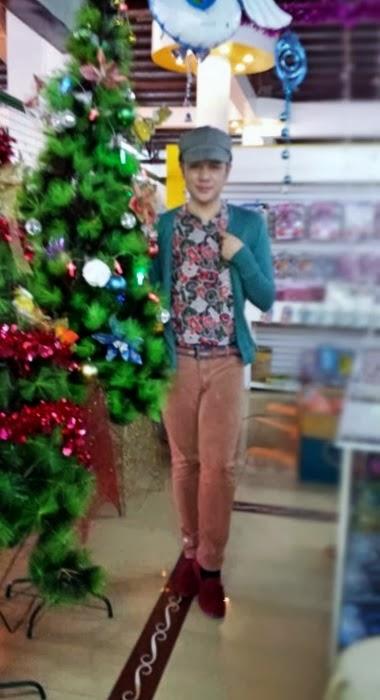 Wore this yesterday to a local shop. I asked the guard to take a photo of me beside the Christmas tree. I love the combo of the cardigan and shirt while it matches the denim pants and red loafers.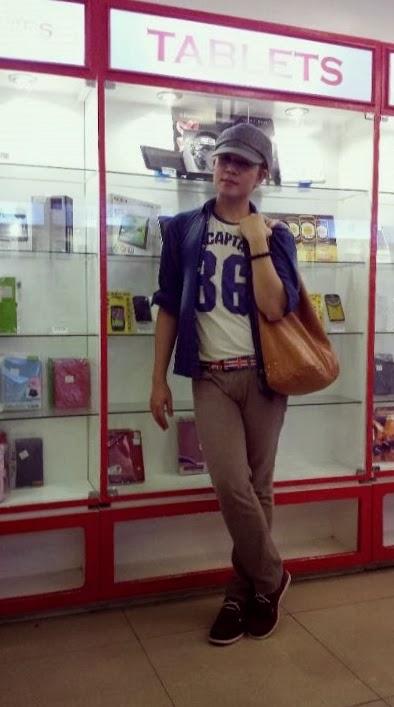 I bought a cellphone cover at a  local cellphone shop here in Zamboanga City. I asked the saleslady to take a photo of me. Love how the denim polo matches the shirt by Bench while the pants and boots are gorgeous to the eyes. The bag is by Parisian.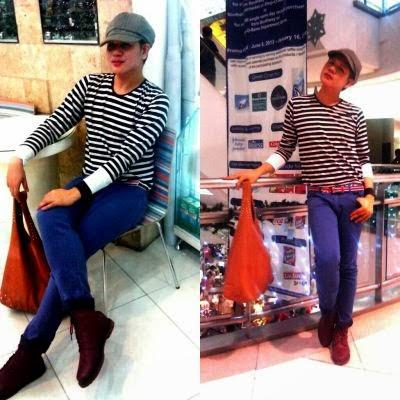 I asked my sister, Haydee Gretchen Panganiban to take a photo of me at a local mall. The striped complement my skin tone while the pants and boots are good together. I love wearing caps thus, in this look, I decided to complete the outfit with one.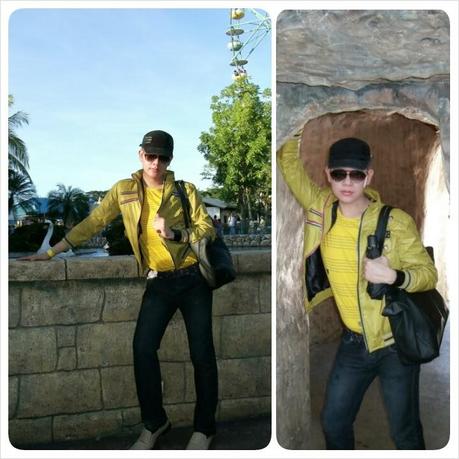 Went to Enchanted Kingdom with my sister, brother-in-law and cousin. Had to wear the yellow jacket to match the shirt and pants to avoid getting burned from the sun. Love this outdoor look.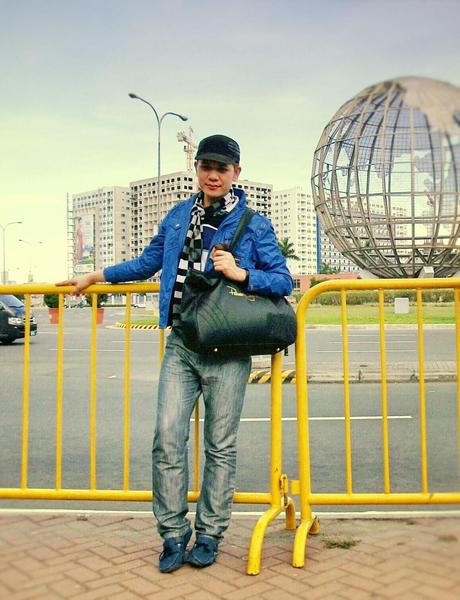 Posed in front of a Globe architecture at SM Mall of Asia, the largest in Asia. I also went to a fashion show wearing the blue jacket, scarf and gray pants. Loved how every detail of this outfit complement each other.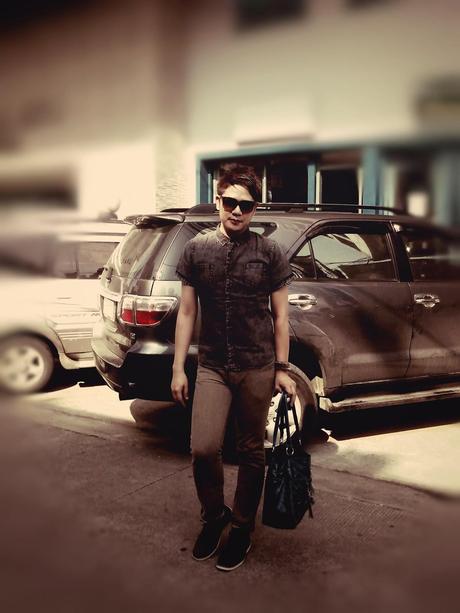 Loved the color editing of this photo. While the top and pants matched, the bag is a perfect accessory for this outdoor look. Loved the sunglasses too.
Hope you love these looks. Please leave a comment below. I will really appreciate it. As No.2 in Style Bible Top posers, I am really thankful that there are many people who love my sense in fashion while there are those who aren't maybe because they are afraid of taking risks, that the new style will not be fit their lifestyle or attitude. Well, if you don't want to take risks, then you will not know if a particular apparel looks good on you. Why don't you give a try once in a while. There is no harm or crime in trying.