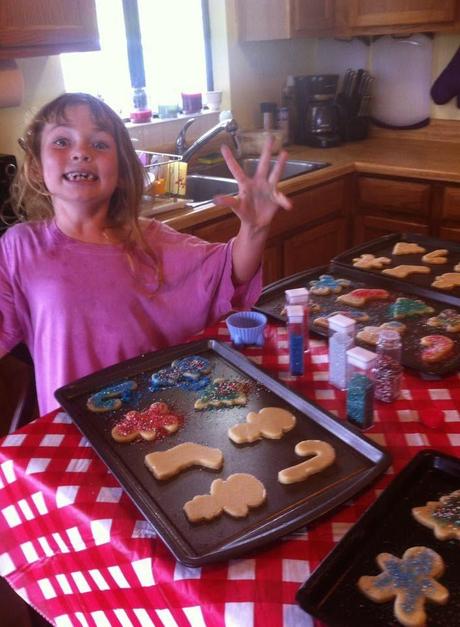 Last Friday I felt awful. I could barely hold my head up at work and I really hoped it was going to be short lived since I was about to embark on 9 days off of work to be with darling daughter on her first week on winter break.
It wasn't short lived and the whole family was afflicted. Dear hubby spent three days in bed but darling and I buckled up our belts and foraged ahead to do what had to be done with errands and rehearsals for a Christmas performance.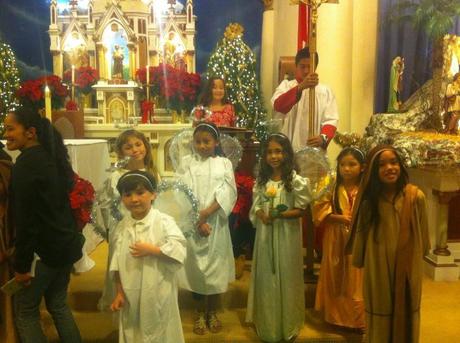 I stuck to the basics and was literally in get ready for Christmas, do all that needs to be done, and try to get better. We ended up having a couple of slumber party nights with darling daughter and I parked on the couch bed watching Christmas movies and coughing our little hearts out. Good thing, we were slowly getting better each day and eventually I got Christmas cookies baked, reindeer food prepared, and the house cleaned for our Christmas celebrations. Yep, I like to party in a clean house. I even managed to clean the turkey and prepare it for Christmas dinner as dear hubby had to work. It seems the turkey roasting that I feel is the "Dad's job" has fallen on me for both Thanksgiving and Christmas this year and I must confess, I did well!
I am dreading going back to work and over 600 emails. Yep, I looked. I am going to miss darling like crazy and all I want to do is hug, kiss, and cuddle her until she is popping with craziness! So I better go and get my cuddles!
Happy Holidays!
Daily Gratitude: I am grateful I can still cuddle my darling like crazy!
Daily Affirmation: I am a good mom.