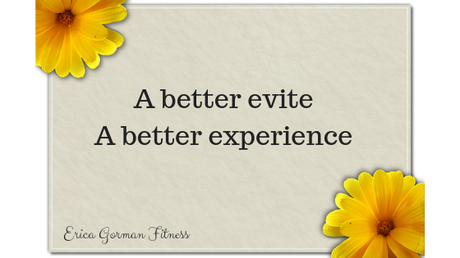 Living in the middle of the Pacific Ocean, I tend to love e-cards and more to send to family and friends to let them know I am thinking of them. There are so many ways to do it and yes, I do traditional cards too but do love the ease of technology.
Just the other week I was on the opposite end of the receiving. Not an e-card but an e-invite. I know, I know, this is not really new. I have received many before for work events, etc. but this one stood out to me as it was so cute. The card popped out of the envelope on my screen inviting my daughter to her friend's birthday party. It even had all the contact info I needed, an address, and I could click to get directions to this new neck of the woods for me.
I immediately looked to see how the mom was doing this and it was a site called Paperless Post. I put this into my good to know files, RSVP'd I was attending, and left a little comment about how excited we were on the comment board. It was nice seeing everyone's excitment build! I had the open to receive notifications and figured why not.
Good thing I did! I got a notice when due to unexpected circumstances the party time had to change. It said I already RSVP'd yes (moms sometimes love these reminders) and had a link just in case the new time was not a good fit.
Once party day arrived I got another notice with a just in case you need it....here's my cell phone number. I almost needed it!
And then after the party, I got a thank you for joining us.
Basically, all the traditional good manners we hopefully grew up with in an e-mail format that is the thing these days. I totally loved the experience as a mom receiving a birthday invite for my child. It made everything so easy for me! The only thing better could have been maybe some gift ideas but we nailed that one too!
I finally broke down and looked at the website to Paperless Post and it is more than invites and that makes me really happy. I can't wait to start sharing the love with my family and friends for birthdays and more....even if it is an added e-card they can receive on their big day in addition to that card in the mail that can arrive early, late, or sometimes get lost.