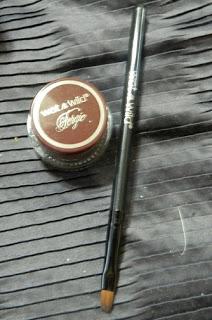 I had no idea Wet n Wild and Fergie had put out a new collection until I walked in a local WalGreens. I know, I know..I have been slacking. I got this simply because it was something new and cheap. I didn't expect it to actually be great. But great it is.
 Shade:
  Cocoa is a very dark, matte brown.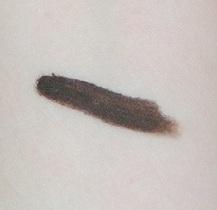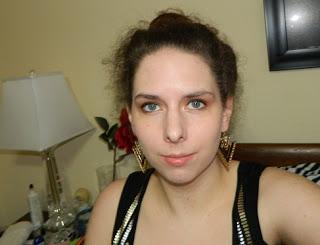 Pigment and Formula:
 The pigment and formula is great. You only need a little bit on your eyeliner brush to line your entire upper lash line. It is not the least bit dry. It is perfectly smooth and glides on perfectly. I have had more expensive cream liners that could not even do that. I have worn it a couple of times and it has not flaked off at all. The only real downside is you may run out quickly. In my pictures, you can already see a nice sized indention and I have only used a few times. It is very easy to get too much product. As long as it does not dry out quickly, this is a superb product from Wet n Wild.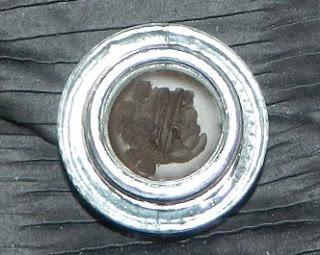 Staying Power and Price:
 This stuff literally stays on me all day. From the time I apply it to the time I come home, it does not budge. It doesn't smear, run, flake, fade..nothing. It just stays right where you put it. For a mere five bucks, you get a nice creme eyeliner.  And the brush it comes with is not bad, either.  It is a nice blend of stiff and flexible, so it makes the line easy to apply.  However, if you prefer a very thin line, you will likely need another brush.
Overall Impression
Love it!  I have never been one to use cream liners because they dry out, flake off or in general, a pain to deal with.  Especially cheap ones.  But Wet n Wild nailed it with this product.  I just need to be more careful since it is easy to get too much product on the brush.