This set is the number one thing I wanted to order from the Nordstrom Anniversary Sale. I have never tried anything by Charlotte Tilbury and I have heard how amazing her lipsticks and lip liners are. Naturally I jumped on this as soon as the sale started. There are three versions of the Hot Lips Lipstick Set: two nude and one pink.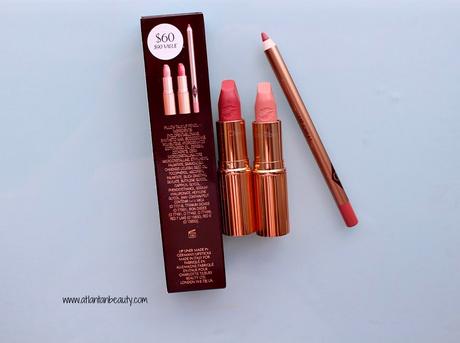 I have one of the nude sets. This one comes with the Lip Cheat Lip Liner in Pillow Talk, K.I.S.S.I.N.G Lipstick in Kim K.W. and Matte Revolution Lipstick in Super Cindy.  Kim K.W. is a pale pinky nude, Super Cindy is a warm nude (it almost has a red/orange look), and Pillow Talk is also a warm nude.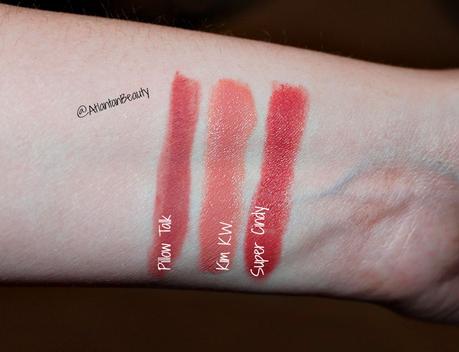 I'm not one to wear lip liners because I don't see where they make much of a difference for me. Pillow Talk is the first one I have ever loved. First of all, the color is gorgeous. It pairs perfectly with each of the lipsticks in this set, and I especially love it with Kim K.W. I love Kim K.W. without the liner, but Pillow Talk gives it more depth and helps the color last longer. Pillow Talk is the perfect hybrid of creamy and stiff. It is easy to apply and has a nice slip, but it doesn't slide all over the place.
Kim K.W. is from the Hot Lips line (I think all of these are named after famous women) and it has the K.I.S.S.I.N.G. formula. I'm not familiar with any of Charlotte's products, so I had to look up what this formula is supposed to do. According to her website, this formula has light diffusing pigments to make lips appear fuller, it has antioxidants, and it has a hydrating, creamy formula. I think this is the most creamy, hydrating lipstick I have ever used. It doesn't bleed and it stays on really well, even without a lip liner. The color and tone is the perfect nude for my skin tone. I have nude colors that work for me, but they are usually a little darker and I have been trying for years to find a pale nude that doesn't wash me out. I have finally found it.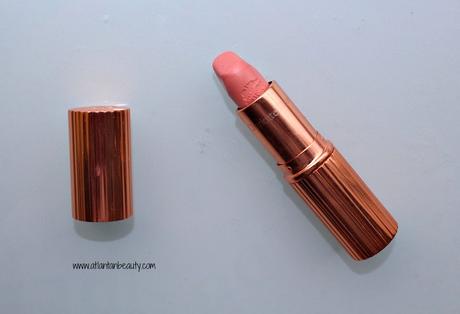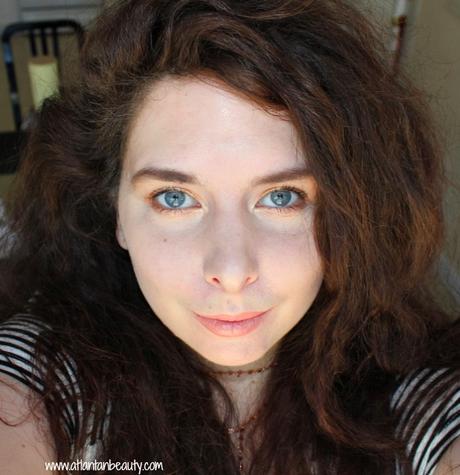 Kim K.W. by itself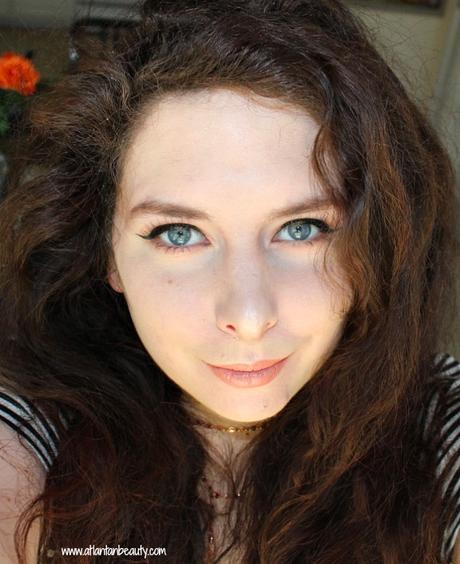 Kim K.W. over Pillow Talk
Up next is Super Cindy (inspired by Cindy Crawford), which is from her Matte Revolution Lipstick Line. On me, this color isn't really nude. It looks more like a burnt orange, which sounds like an awful lipstick shade, but it is really pretty. On medium and deeper skin tones, it would be a lovely nude. Like Kim K.W. it has the light diffusing pigments and antioxidants. Despite the matte finish, the formula is extremely comfortable and long lasting.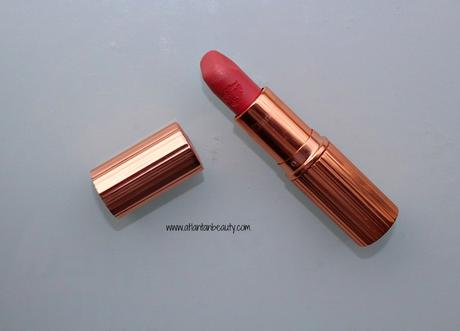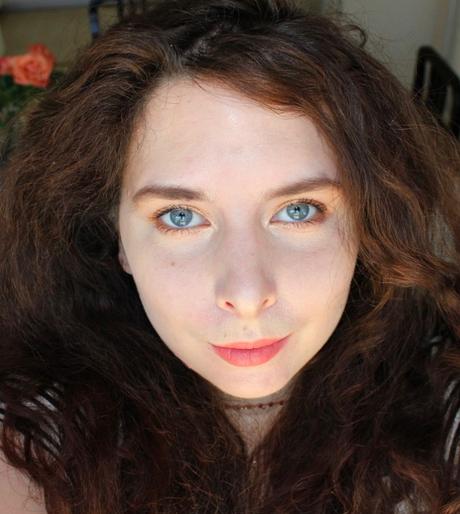 Super Cindy by itself.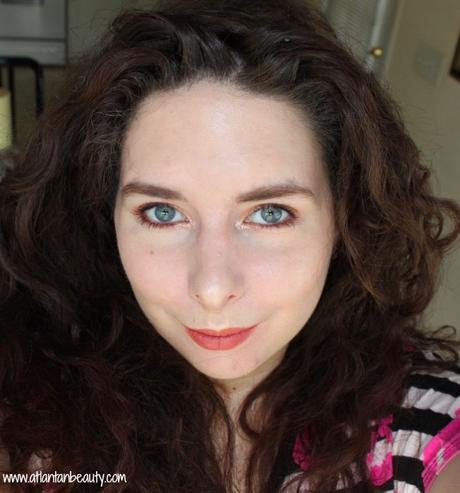 Super Cindy over Pillow Talk
The bullet shape of these lipsticks is really cool and unique. It is squared off, which to my surprise makes it really, really easy to get a precise application.  This set is $60, but you are getting three full sized lip products and the set is valued at $90. Plus the formulas and colors are fantastic.
For fun and something a little different, I have included a little quiz down below. It is a "What Lipstick Are You Quiz?" and I got chameleon. Be sure to leave your results in the comments section and share them on social media. Remember that it is strictly for fun. =) This is my first time doing this, so I am sure it won't be perfect.
Powered by