So, it has been quite awhile since I have done a weekly favorites post. Things have been really busy and I have been playing catch up all week. I'm just going to go ahead and get started. I posted my July favorites earlier this week, so I won't mention any of these products in this post.
I bought the Urban Decay Velvetizer Mix In Medium a week or two ago and I have gotten so many questions about it. I'll get a review up and maybe do a demo on Instagram later in the week, so I'll keep it short. This stuff is nothing short of magical. It makes my foundation look so smooth and it makes everything stay in place all day without getting oily or looking heavy. It is the best face powder I have ever tried.
Another face product I have been enjoying is the new First Aid Beauty Triple Protection Skin Tint with Goji Berry. I like that it has SPF and even though it feels light weight, the coverage is pretty good. Of course it doesn't completely hide my acne scars, but it evens out my skin tone. And it stays on really well. Plus it actually looks really nice in pictures, which I wasn't expecting.
Charlotte Tilbury's lip liner in Pillow Talk and lipstick in Kim K.W. is just perfection. This combination is the perfect nude for me, plus the formula is comfortable, but long lasting.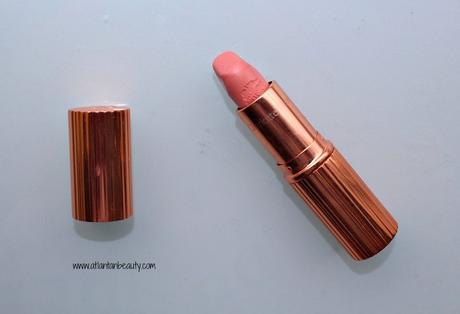 L'Oreal's new Infallible Pro Matte Liquid Lipsticks are perfection. The formula and color payoff are incredible. They stay on all day, but somehow they don't feel drying at all. Plus they apply perfectly and you don't have to layer them. I have the shades Angora and Plum Bum.
The last lip product I have been loving is the Huda Beauty Lip Strobe in Saucey. Saucey is one of the more opaque colors, so it can be worn alone and it actually stays on a really long time. It is a beautiful, shiny red that is just perfection.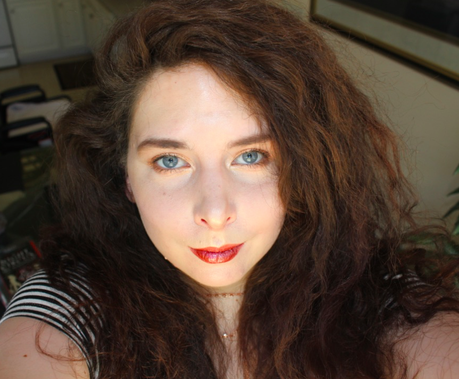 Like most everyone else, I love Stila's Magnificent Metals Glitter and Glow Liquid Eyeshadows. I bought the shade Next to Notte when Sephora had the $20 off of $100 for VIB Rouge members. This is a gorgeous cranberry that has more opacity than the other two colors I have. You can wear it alone and of course pair it with other eyeshadows.
NYX recently released a bunch of new products and three are standing out so far. The first is the Cake That Powder Eyeliner, which has black and brown powder eyeliners. These are nicely pigmented and easy to work with. The second thing is the Slip Tease Lip Oil, which isn't actually a lip oil at all. It is just an extremely comfortable and pigmented liquid lipstick that doesn't dry down all the way. The last product is the new Precision Brow Pencil and I bought the shade Taupe. The color is perfect and it makes filling in my brows easy and quick.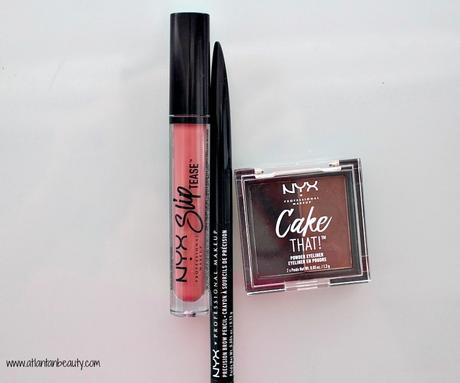 The last thing I am going to mention is a book, and I am going to always try and include a book in these posts. This week I finished up "Neverwhere" by Neil Gaiman. I've heard a lot of great things about his works, but this one really caught my attention for some reason. My library had it, so I checked it out and finished it really quickly. This is such a fun read. It has the perfect amount of fantasy, humor, and drama. It has a lot of parallels to "Alice In Wonderland." However, it is more dark, edgy, and modern.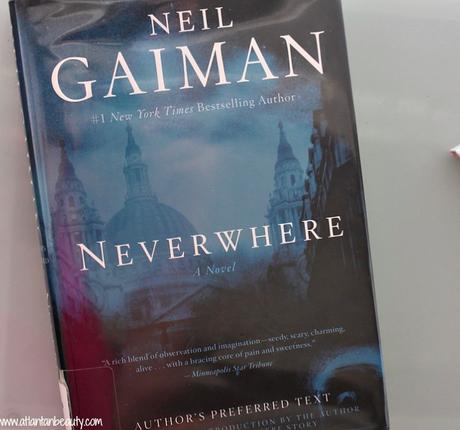 I am sorry for getting this up so late. I intended to have it up on Sunday or Monday, but I felt like complete crap those days.  But better late than never. I'll have reviews on some of the products coming up soon, so be on the look out for that.
What products are you loving?