Now that I can finally achieve a good wing, I am kind of obsessed with eyeliner. I almost never go a day without it. I was a little intrigued by NYX's new Cake That Powder Eyeliner and it wasn't expensive, so I got it at Ulta. Initially, I expected the formula to be something like a standard matte eyeshadow, but it isn't.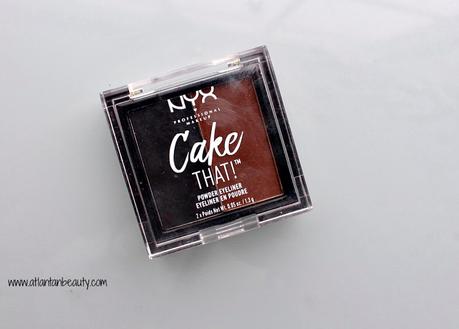 The texture of these powders feels drier and more dense than most eyeshadows and I expected that to have a negative impact. However, they actually work very well. You do get two shades in the little compact: a matte brown and a matte black. The pigment is incredible, and the opacity is really great, too. Despite the drier texture. the powders apply smoothly and it is really easy to apply them right at the lash line. You can do a simple line, a wing, or even smoke them out. I have also used both shades on the waterline and they stay on far better than any pencil liner.
My favorite way to use this product is just to smudge a little but on my lash line on days I don't feel like fooling with much makeup. You can use these wet, but I haven't. I don't feel the need to because they are easy enough to apply as is. Plus I just don't like using wet brushes unless I have to.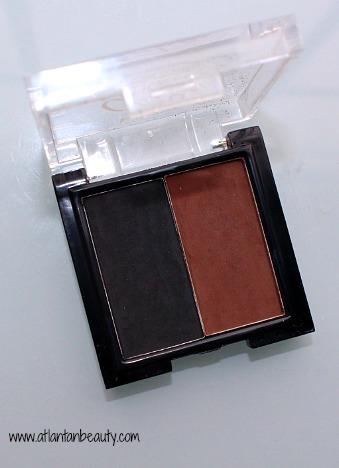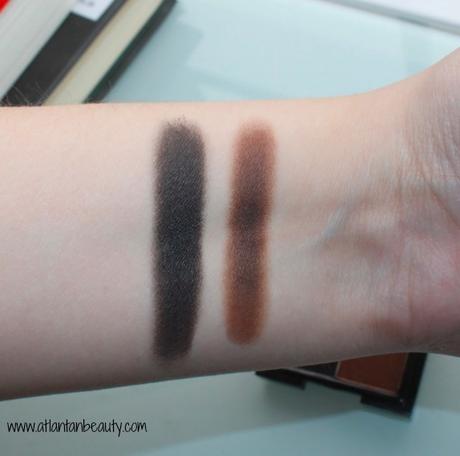 The only downside is that there is a little bit of fallout, but it brushes away pretty easily. It stays on really well, too. It doesn't crease, transfer, or fade throughout the day. You can also use these wet, but I haven't actually tried that yet because they are pigmented enough when dry. This duo is only $7.99 and you get 0.09 oz of product.
I know that this is a very short review, but a truly good product just speaks for itself. There isn't any frills or fuss with this liner. It is just good stuff whether you are a beginner or a pro. You definitely need to get this on your next visit to Ulta.