Shop Miss A is this pretty amazing site that has jewelry, accessories, and even makeup. And everything is only $1. I got an email about some new baked highlighters and lipsticks from the brand AOA Studio. They looked absolutely stunning, so I bought some really cheap makeup to try out. I wore some of the stuff today and I am very impressed so far.
Lets start with the eyeshadows. The AOA Studio Baked Eyeshadows come in a ton of stunning colors, so limiting myself to 4 was a challenge. The first shade is Grenade, which is a bronze. The pigment on this one is amazing and it applies very well. I wore this one today and love it. The second shade is Poetic, which is a light silvery pink. Then there is Stone, which is a stunning greyish purple and last but not least is Dove, which is a shimmering white. All of them are gorgeous, but Grenade and Stone are the ones that stand out. They have the best color payoff and the other two need to be built up.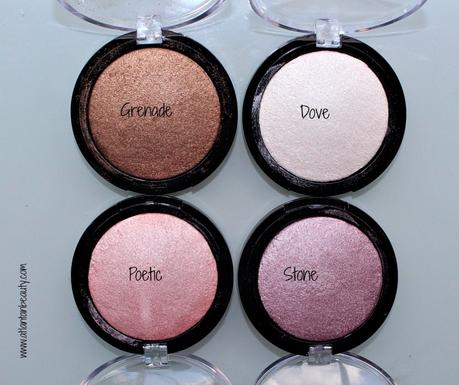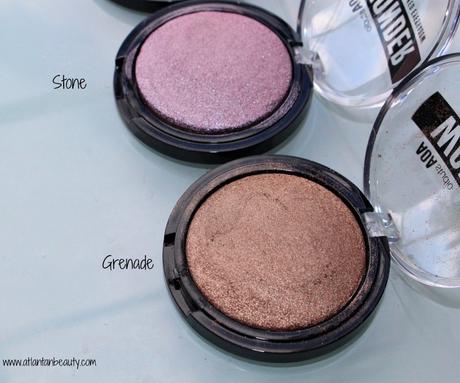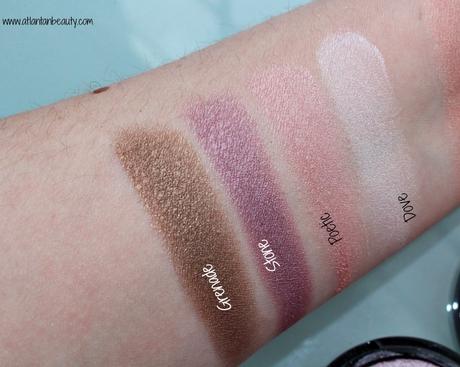 In addition to the baked eyeshadows, AOA Studios also released baked highlighters in almost every color you can imagine. Again, it was really hard to limit myself. I only bought two shades: Cupcake (a light golden peach) and Icing, which is a pearly white with a blue shift. Cupcake is pretty smooth, but Icing is a bit dry and it feels chalky. I tried Cupcake today and it did apply well. It looks beautiful on the skin.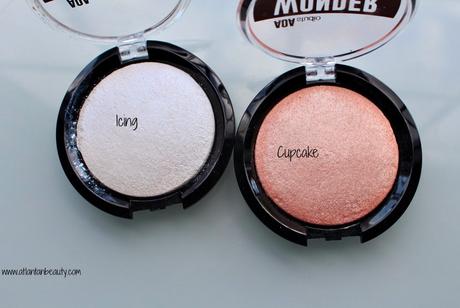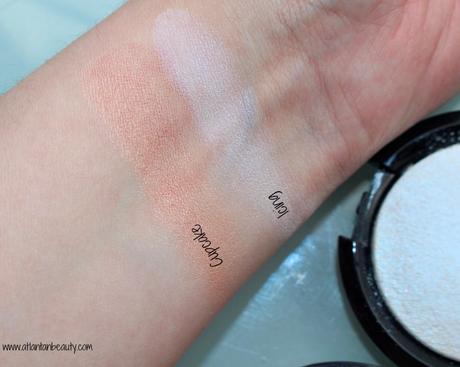 Finally, I picked out three shades of the Liplock Lipsticks. Pumpkin is a bright matte coral, Glow is a cool toned light pink, and Frost Plum is a deep purple with blue sparkles. These lipsticks are very creamy, but they do lock into place after a few minutes and become matte. They feel pretty comfortable, but they make my lips look a bit dry after a few hours. The color is still on and there is minimal transfer. I'll get a review up of these later on this week or sometime next week.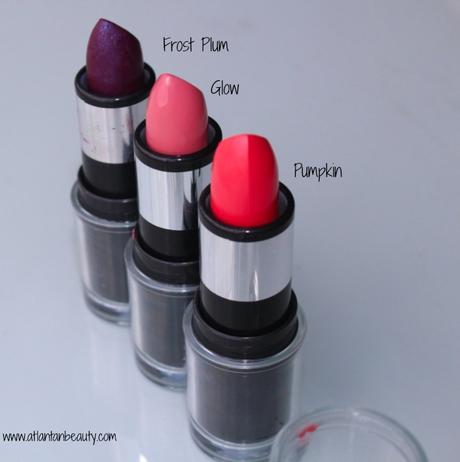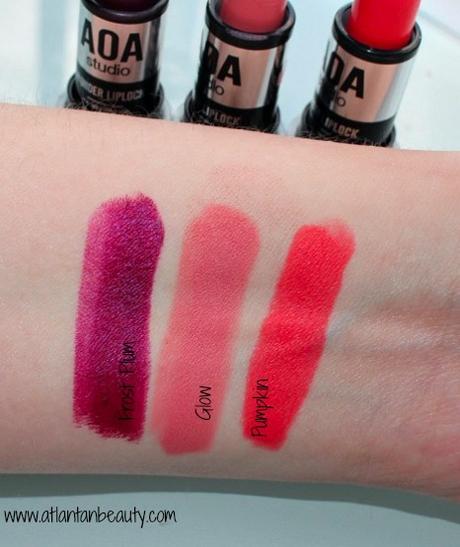 So far, I like the formulation of everything except the lipsticks, but I still need to test them out more. The packaging is a bit of a pain, but it doesn't feel as cheap as other inexpensive makeup. I don't recommend traveling with it, though.
I will be trying these out more and get back to you with a full review.
See you soon!