If you are a regular visitor to my blog you're probably aware that I subscribe to a monthly organic beauty box called Amarya. The deal with Amarya is that you pay £10 per month to be sent a box of 3 or 4 organic skincare and cosmetics products. You don't know what products you will be sent which is all part of the fun!
One of the main things I love about my Amarya boxes is that they break up the mundanity of receiving boring bills and inconvenient car insurance renewal requests through my letterbox! I get excited when I come home from work and discover that the postman has left that little white box of goodies for me! I get the same feeling when my Elle magazine is delivered every month. This has got me thinking about the other monthly subscription services that are available.
One of the most bizarre I've found is The Knicker Issue. As the name suggests The Knicker Issue is a subscription service which sends you a cute pair of knickers every month. You can subscribe for 3, 6 or 12 months or buy a one off pair for £18. You let them know your size and you can choose to receive a mixture of styles or a mixture of styles minus thongs, which is great because thongs are just WRONG! By styles I mean bikini, hipster etc. It's kind of a weird, but kind of awesome huh?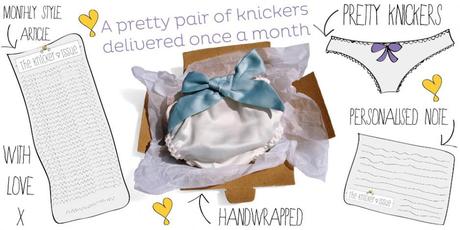 The Larder Box from Love Your Larder is also fairly self explanatory! Again you can subscribe for 3, 6 or 12 months or pay on a month to month basis. You'll receive a box full of food and drinks goodies from small independent suppliers. I am a total foodie so I love the idea of this box. I also think it would make a great wedding gift for the couple who have everything!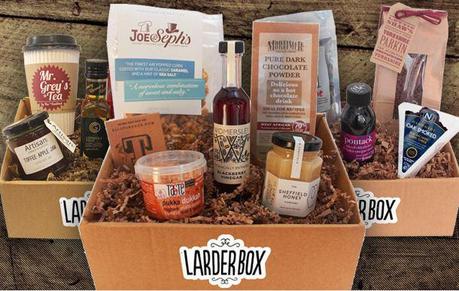 If you love crafty things then you would most likely enjoy the Crafty Creatives subscription service. For £10 per month (plus P&P) you'll receive a box full of themed crafty goodies! This box would be perfect for someone who enjoys creating handmade greetings cards.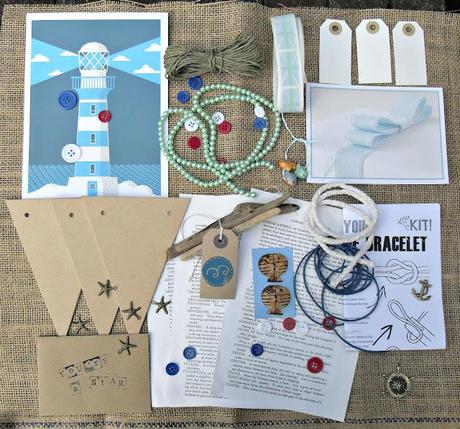 Nautical themed box from Crafty Creatives.
Photo by Pampered Sparrow
Love crafty things...but err not the crafting part? Take a look at Umba Box! They are an American company but they ship to the EU and every month you'll receive a box of handmade products. If you love Etsy then you will definitely love Umba Box! As with most subscription boxes you can pay month by month or subscribe for a 3, 6 or 12 month period.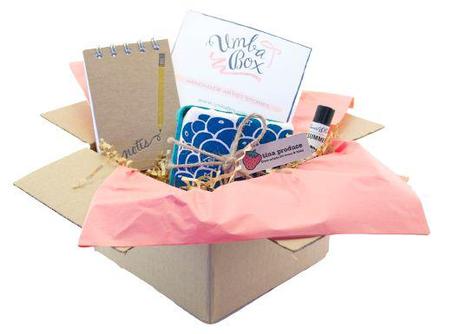 We love our tea in the UK don't we? I have to say I hate builders tea (milk and two sugars) and am a self confessed tea snob! Give me a redbush and vanilla or green tea and mango over a cup of boring English breakfast any day! This makes me a prime candidate for a subscription with Tea Horse. You can pay for a Tea Horse subscription month by month, every 3 months or every 12 months and in your tea box you will receive 4 x 20g packs of tea, 40 tea filters and a leaflet with information about the teas in your box.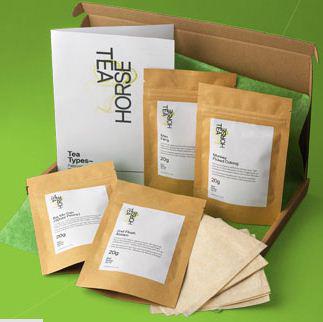 Last but most definitely not least, it's the aptly named Not Another Bill Box! The company describes this box as a monthly box of presents (cute!) and in the past has included all sorts of weird and wonderful things such hand carved boats made from driftwood and temporary tattoos and printed scarves. A box costs under £20 (the exact price varies depending on your subscription) making it one of the more expensive boxes but it is just such a delightful idea!
Do you subscribe to any boxes like these ones? What do you think of them?
Lisa x