I feel like I'm saying this a lot recently, but I apologies for my blogging hiatus. We were at a family funeral this weekend, and I've been run ragged looking after foster kittens. Sadly the first two foster kittens I had didn't make it (Monty and Susie, the ginger and black ones). Now I have another two and these look like they are going to fare much better *touch wood*. For photo updates check out my instagram or twitter @juicysatsuma, and if you have any name suggestions let me know! We think they're a male and female but it's difficult to tell when they are so young.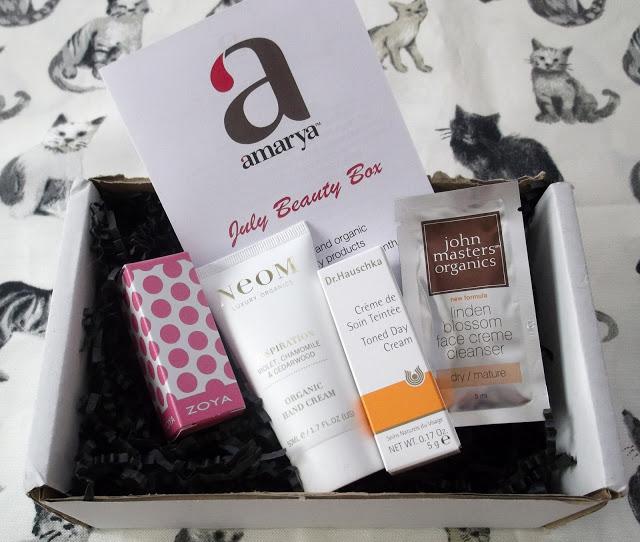 I am thrilled with July's Amarya beauty box. Zoya? Score! Neom? Score! let's take a closer look.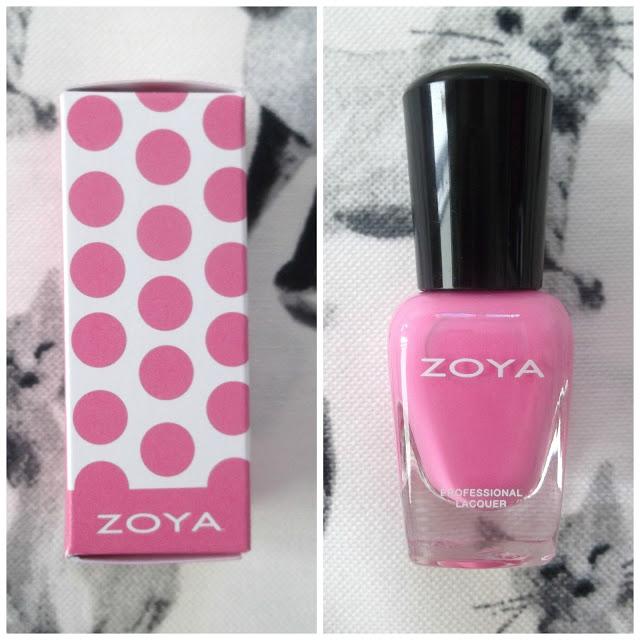 Full Size (7.5ml) Zoya Limited Edition Colour Cuties Nail Polish in Shelby £5.15
Zoya is without a doubt my favorite nail polish brand, so I was delighted to see this in my box. This beautiful pink colour, named Shelby, is part of the Colour Cuties collection. The Colour Cuties are 7.5ml bottles, which is half the size of a standard Zoya polish, but is less than half the price. I'm really pleased with the color I got, but I'm also loving Gilda, Happi and Zuza.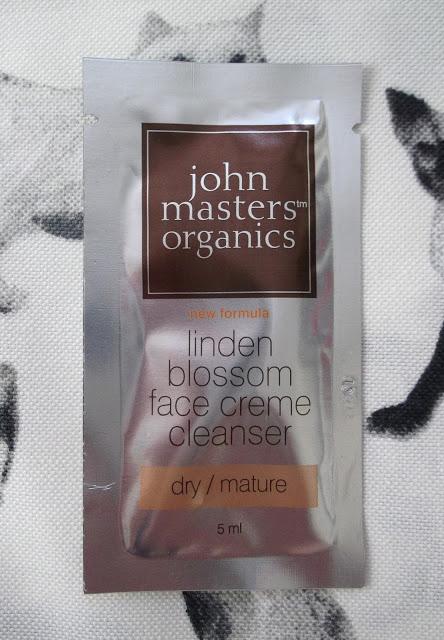 Sample Size (5ml) John Masters Linden Blossom Face Creme Cleanser, Full Size RRP £22
I've been a bit hit and miss with John Masters so far. I didn't like the shampoo and conditioner, but I loved the Bearberry Oil Balancing Face Serum. I'm happy to keep this cleanser and use it when I'm away from home and packing light, but it isn't designed for my skin type so I can't see it being a wonder product for me.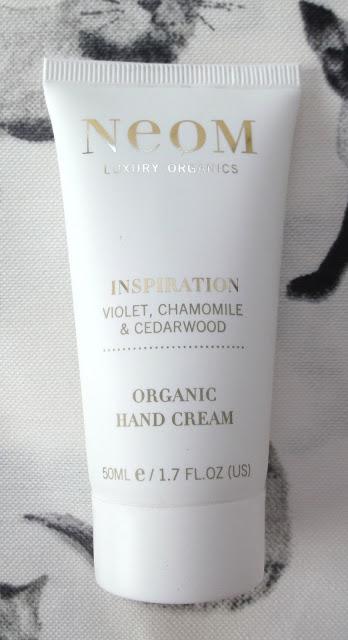 Full Size (50ml) Neom Inspiration Hand Cream RRP £12.50
Oh Neom, Neom, Neom how I love you! I could always use a good hand cream and this ones smells divine. Neom's Inspiration scent is made up of violet, chamomile and cedarwood. It's a floral explosion which you'll either love or hate.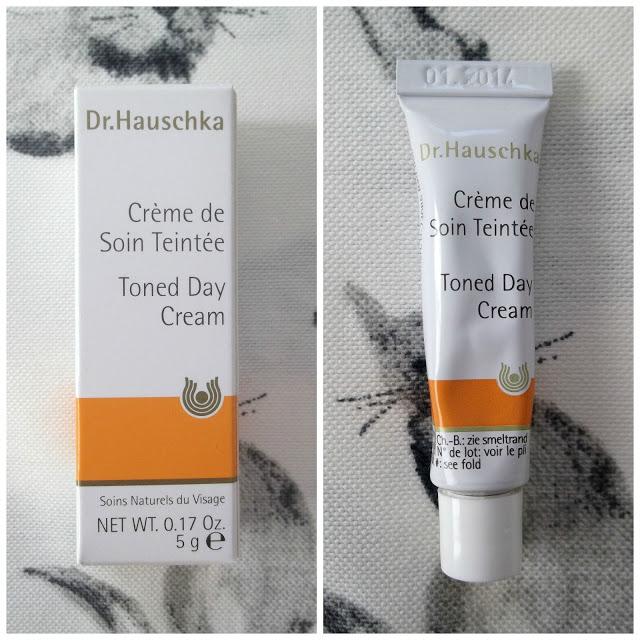 Sample Size (5g) Dr Hauschka Toned Day Cream Full Size RRP £27.45
I'm loving tinted moisturisers right now. They are so much easier to wear in the hot weather we've been having. Yes, it's sunny, even in Scotland! This one from Dr Hauschka is a lot thicker and more moisturising than most I've tried. It also looks alarmingly dark, but once on the skin and blended out I can see it working with most skin tones. It becomes quite transparent and just subtly even out your skin tone. If you love a glowy, dewy look then this is a good choice for a tinted moisturiser.
What does everyone think of this month's box? Did anyone get a different Zoya Colour Cutie or a different Neom hand cream scent?