Highlight of the week?
I have long admired my husband's ability to make friends where ever he goes. He's just that friendly guy who loves chatting and striking up conversations, listening to people's stories and learning about their lives. I remember a few years back when we were flying around separately (Singapore/Brisbane/Darwin), he'd tell me about a new friend he had made on the flight each time.
This week, we were in Kotara and when we walked past the Crave Frozen Yogurt store, my husband started chatting to the very friendly man who was serving us. We soon found out that he was actually the owner and stood around for about half an hour just chatting to him (as you do ;). Dan, the owner, told us a little about his story… how he started out at the beginning of this year in Kotara… how he believes in the premium Italian frozen yoghurt that he sells… how he includes and tries to promote healthy toppings (yes, there're still chocolates and stuff of course). It's always nice to hear other people's stories.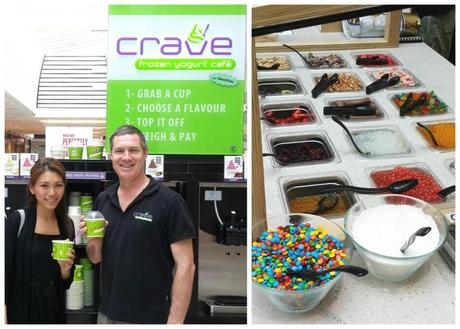 The thing that really impressed me was his customer service. It's truly top notch. He greets everyone with a smile, proceeds to tell you more about his yoghurt in an informative, non-pushy way. He always makes sure his customers are greeted and attended to quickly (he very promptly excused himself from our little chat each time a customer was hanging around the store). I think good customer service can be so rare and far between these days; I really appreciate it when I see people putting in the effort. Also, Dan's facebook page for Crave Kotara boasts a whole bunch of positive feedback from happy, appreciative customers. It's awesome to see his efforts being acknowledged!
So highlight of the week – definitely a new dessert hangout, wonderful customer service experience and a new friend made! We'll be popping by the store when ever we're at Kotara. If you're in the area, remember to support Dan's Crave Frozen Yogurt (Westfield Kotara, Level 2). His froyo is truly delish and he's just such a friendly, genuine person.
Random Thought:
I am a little torn between these 2:
Kikki K Mint Personal Planner or Kikki K Large Weekly Cute Diary
I'm very drawn to the personal planner but I feel like it might be a little too big for my everyday use + lugging around in my bag. The weekly diary is a lot more affordable but I want something that I can really personalize and one that I can use for a long time. Decisions, decisions … though you might be able to tell I'm a little biased towards a certain one of them ;) Anyone who's planner crazy too?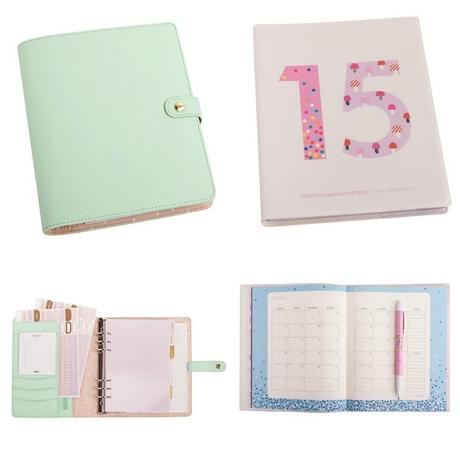 Something I Learned This Week:
Miss 9 can dance the macarena pretty well ;) She's been bugging me every day since she learned it at school.
Quote of the week:
Friendship is the only cement that will ever hold the world together. – Woodrow T. Wilson
It's your turn now! Share something from your week x