Not really Fitness Friday but Flower Friday! I tossed around the idea of real flowers for about 5 seconds. Way way way too expensive. Especially since it was a summer wedding and their minimums were at least 1,000 dollars. I would NEVER spend that much money on decorations for one day.
So we got creative. Enlisted the help of family and friends to make the boutonniere and corsages for immediate family. And then off I went to Etsy to find bouquets for Jess, Kameryn and myself. The rules? Unique, not real flowers, and they had to have lots of blue/orange and texture.
I think I accomplished that pretty darn well!
Maid of Honor and Flower Girl Bouquets
Angel's Artistic Designs on Etsy
2 custom orange and blue button bouquets
Cost: $56 dollars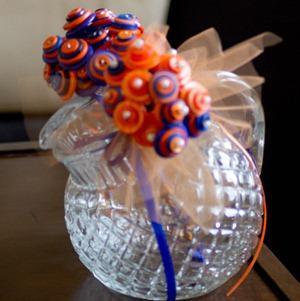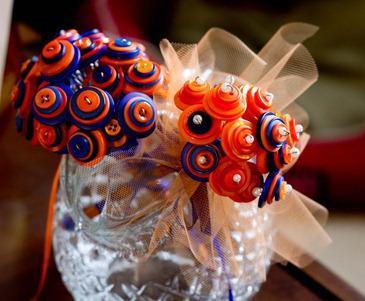 My Bouquet
Etsy (her shop is inactive right now or I would link)
1 custom orange and blue brooch bouquet
Cost: $130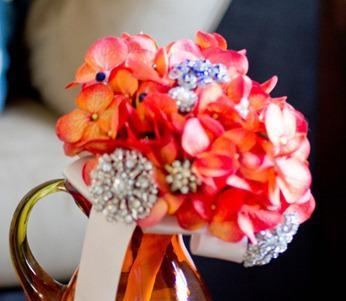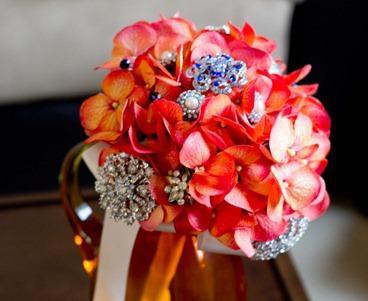 No plain old boring bouquets for this girl! I LOVE how they turned out and am 90% sure most guests will never have seen bouquets like this before.