Favors are one of those things that you don't really have to do, but I wanted a little more decoration on the tables and I wanted something that went with our theme. Pinterest was the best.thing.ever during wedding planning, it gave us great ideas and let us use that inspiration to put our own spin on things.
Handmade Olive Oil Favors were something I found early on in the planning process and I knew that would look great on the table. A little research and it turns out they really aren't that hard to do.
I found 2 ounce glass bottles online, bought big jugs of extra virgin olive oil and Sam's Club, found small enough funnels to fill the bottles and with the help of a few gardens for the herbs we were pretty much ready to go.
It took us about 5 hours with my friend Jess, Sue (Scott's Mom), Sally (family friend) and my friend Jess and her daughter to wash, fill, clean, seal and label 100 bottles. Considering we saw these online for over $5 dollars a piece I think this was money well spent.
The costs:
100 Bottles $75 with shipping
4 Jugs Olive Oil (we only used 3) $60
4 spools ribbon in blue and orange $12
Tags, Printed on the Cricut- $8 in ink and paper
Total $155 for 100 favors!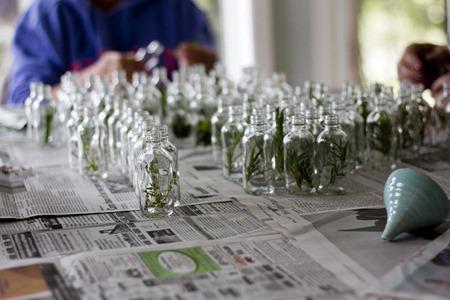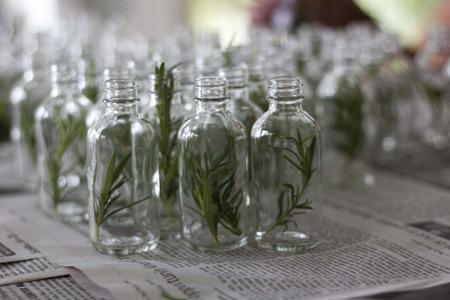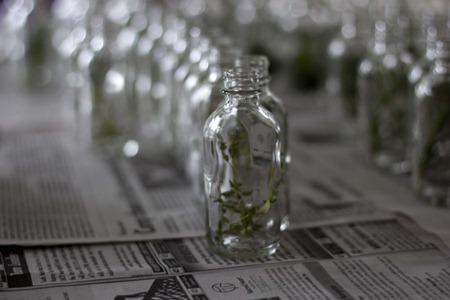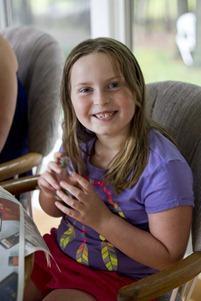 No finished product until after our big day! I need to save a few things for a surprise.