You can be as ingenious as possible when planning for creative wedding tents. If you are planning for a wedding reception, it all depends on you how casual or elegant you want it to make. The right tent decorations will create a stunning atmosphere and set the mood for celebrations.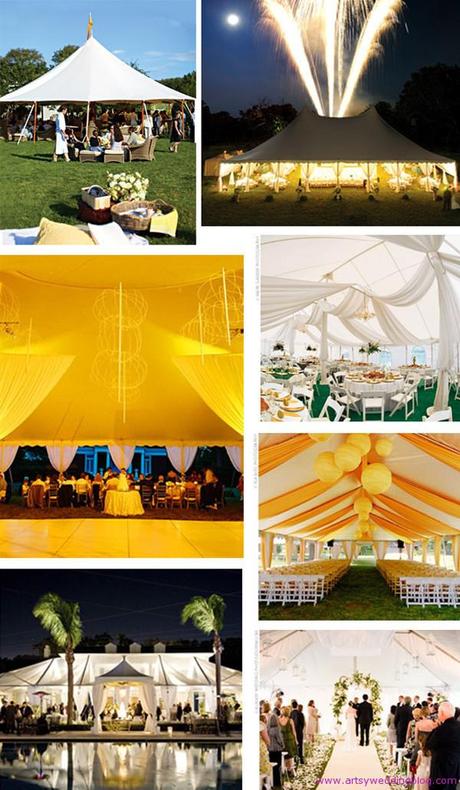 Tent Decoration for Upscale and Elegant Reception
Of course it is important to keep your budget in mind as there are plenty decorating options that you can explore- from high budget to a low one. If you are looking for something really upscale and sophisticated, then, the white tents with elegant French windows will look excellent. These tents often come with a dance floor much to your delight! With a capability to accommodate almost 2000 people, the tents can be opulent, furnished and with proper lightings. Simply select your location carefully, and you will be able to create a unique ambience instantly.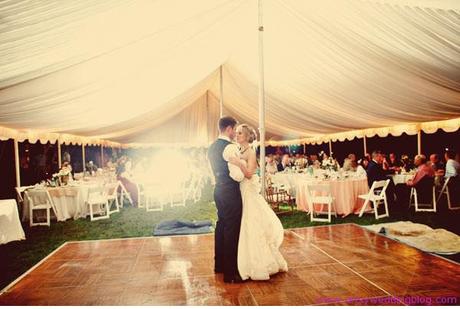 Light up your Wedding Tent Carefully
Lighting plays an important role and the proper one will simply set the tone of celebration. You can decide on string lightings of varied colors depending on the theme of your weddings. Or the soft lighting with a sophisticated warm glow will create a very surreal setting and give your entire wedding decoration a graceful tone.


From multicolored lights for a very bright and playful setting, you can go for the bright LED lights that create a vibrant display. Soft white lights will make your décor look very elegant. Try out the new bug lights that provide a soft glimmer while also keep your tent pest free.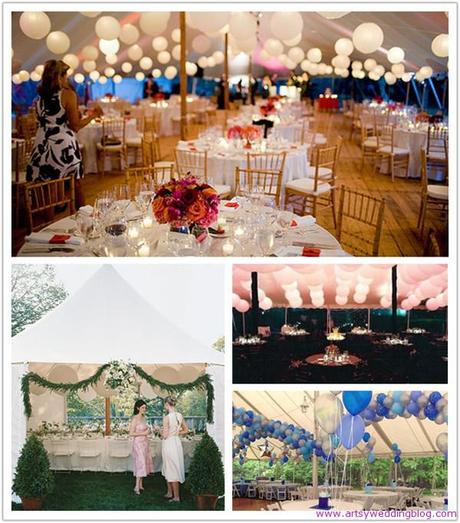 Cool Ideas that You can Try
Blinking balloons have caught the fancy of many and make for excellent tent decorations. These look extremely festive with the shimmering lights adding a different edge to the festal spirit altogether.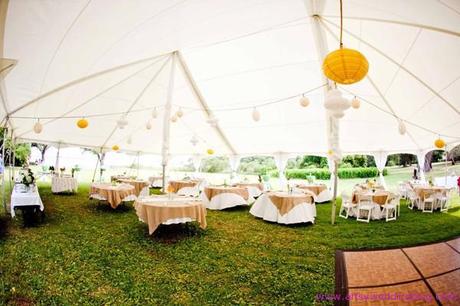 Candles are a good choice too if you are looking for a natural warm ambience with a soft glow. With some excellent choice of candle holders available, placing some candles at the most important areas of the décor will do the trick.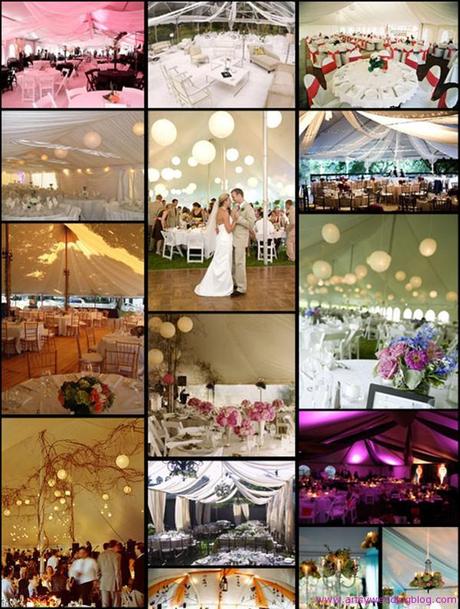 Adding some seasonal flora and fauna are equally important. Spice up the look with confetti and sparkles sprinkled over the floor and simple be creative with the decoration. Adding a bubble machine will definitely add charm to the tent décor especially the children will just love it.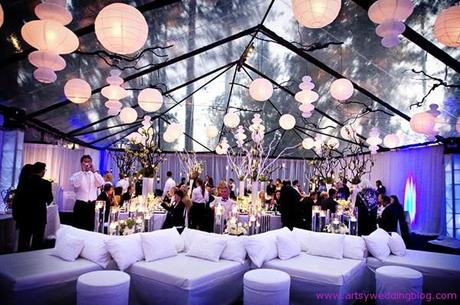 Last but not the least; do not forget the tent poles as they too must be a part of your creative décor. Wrapping them in garlands and fabrics will complete the entire look of your tent.