Since it's Monday, here's an extremely lame line to persuade a smile to your face – "What's up, pal? Watsons, you mean."
FINE SO IT SUCKS. HAHAHA. Let's move on to the actual matter at hand – what actually went on at the Watsons Spring Colour Report / Beauty Day Out last Thursday.
It was one of the most well-organised and entertaining events I've been to so far. The brand people / Watsons staff were really nice, the flow of the event was appropriate and there was enough information without the overload. Although the event took about 3 hours, it barely felt like that cos we had so many things to do. Thumbs up!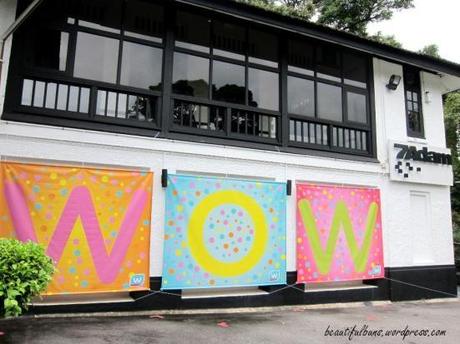 The event took place at 7 Adam Park. My first reaction? "Where the flying @#[email protected] is Adam Park?" Thank goodness the agency had enough foresight to predict such hussy fits – they arranged for a cab to pick us up. It was also a good move since journalists are never on time for events.
I am not kidding. I've actually observed and come up with my conclusion about the time that journos will be late for events.
Tech: 10-15 mins
Beauty: 20-30  mins
Fashion: 45 – 60 mins
Anyway, back to the topic – Watsons decorated the place really nicely.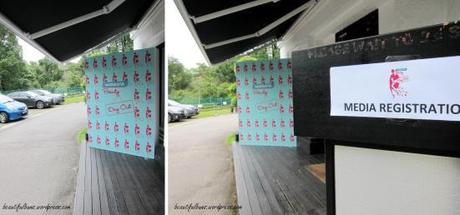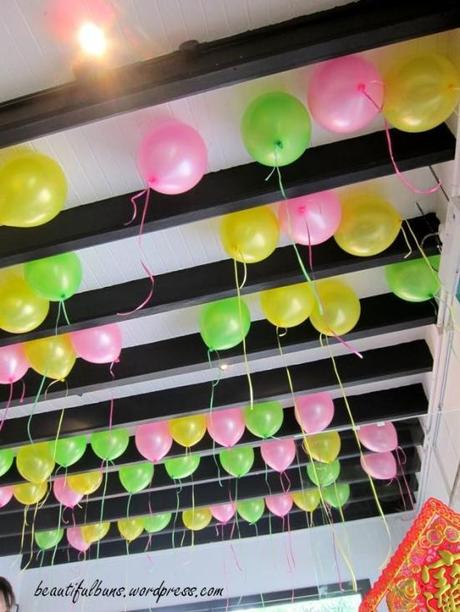 Cheery-coloured balloons welcome us! I think my Instagram photo looked nicer than this unfiltered one though.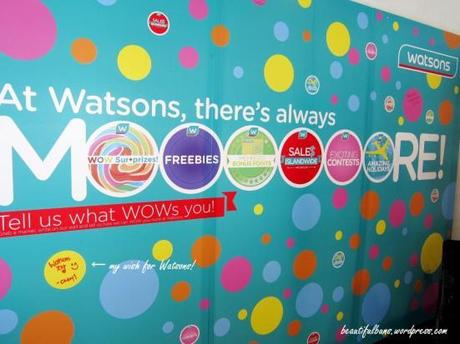 More cheery balls welcome us – do you see my well-wishes for Watsons? I was one of the first to sign cos our cabby was kinda ganchiong (overly eager). He picked me up at 2.30pm for the 3.30pm event.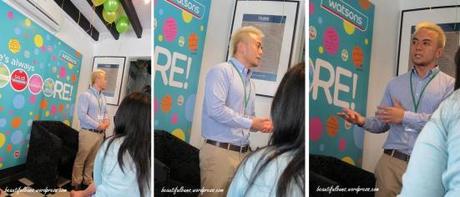 After the usual mingling and chatting, the event begins proper! Here's the surprisingly funky-looking Micheas Chan, Marketing & Merchandising Director of Watsons giving his opening speech.
This was one of the rare occasions that I paid attention, and I'm glad I did. Did you know that Watsons is giving away trips as one of their promotion prizes? What's more, winners get to choose their own destinations. Woahhhhh.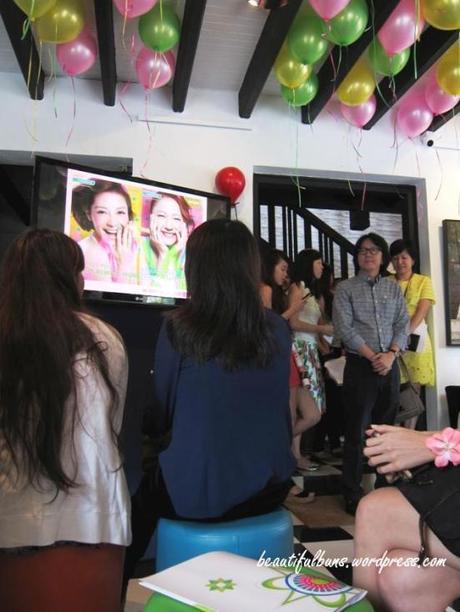 Revealing their new campaign visuals for 2013. Fresh and funky without being OTT cutesy I must say.
After this, it was time to move off for what I will call  a carnival of beauty – we went from counter to counter and spoke to various brand persons. Funsie!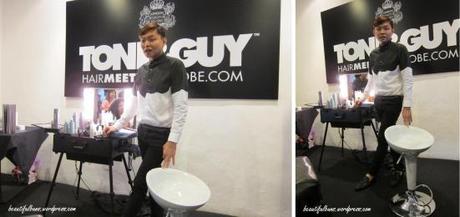 First stop: The Toni & Guy booth, where the creative director (didn't catch his name) demonstrated how to do an updo with just 8 black bobby pins, and of course, Toni & Guy products.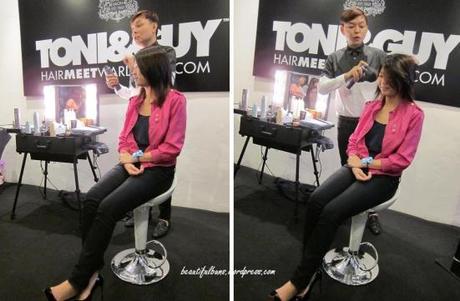 The unwilling but sporting volunteer who's my friend being doused relatively liberally in hairspray.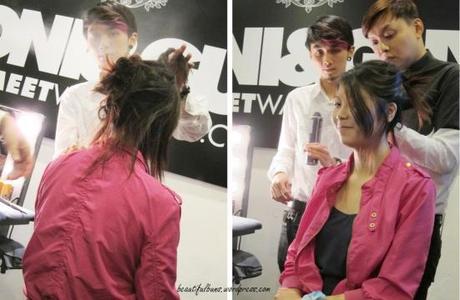 My takeaways from the hair demo: Take the bottom half of your hair, tie two knots and pin it up. Take the top portion and pin it down over the crown.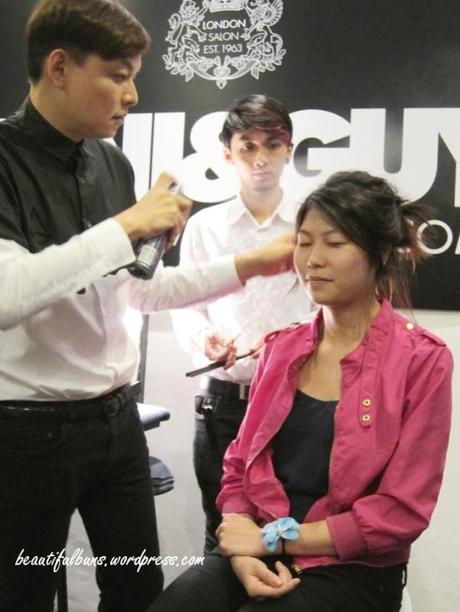 And voila! The finishing look – which I must say uplifted my friend's look and made her more funky.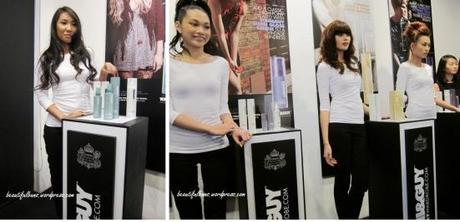 Models demonstrating various looks constructed by different products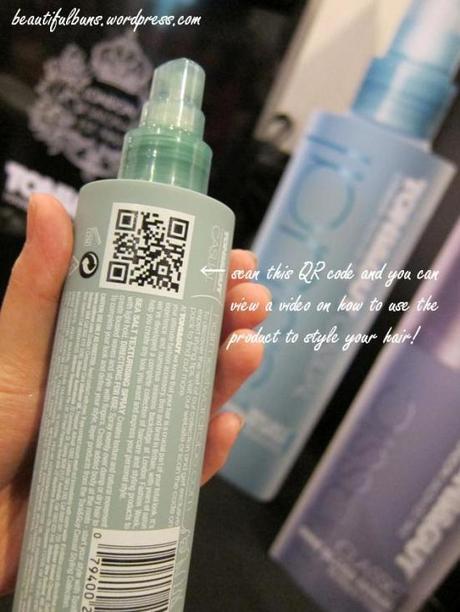 My favourite part of the demo – when I found out that you can scan this QR code to view a video that helps you to style your hair using a certain product. Now that's what I call going the extra mile.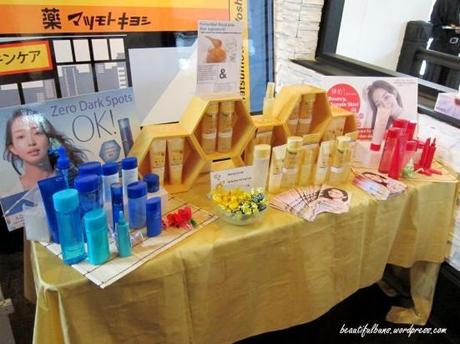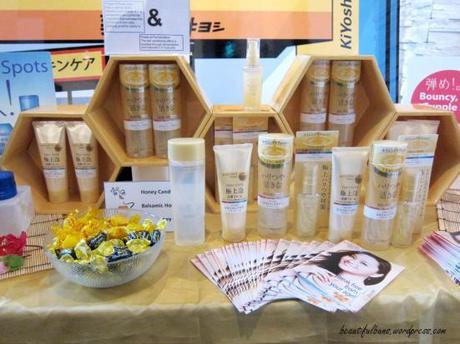 Moving over to the Japanese street – Shiseido's offerings of Senka (whose launch I attended last year) and Aqualabel with its upcoming Anti-Ageing Line, which features fermented Royal Jelly.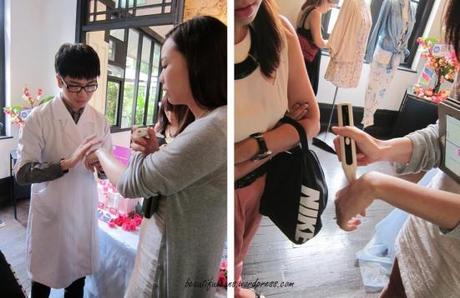 The chirpy Charmaine from Senka testing out her skin's moisture levels before and after application of the Senka products – from 50+ to 80+. Oh hooo.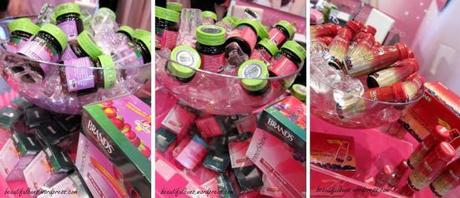 Brands Innershine products which shouldn't be much a stranger to anyone – I remember drinking truckloads of this during 2010′s CLEO Eligible Bachelors Finals Party cos they were one of the sponsors. I was so glad they were, otherwise I wouldn't have been able to finish working through the night.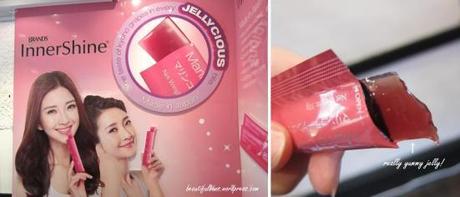 Brand's InnerShine's new product which I'm LOVING – the InnerShine Marine Collagen Essence Strip ($30 for a pack of 10 strips). Basically, it's jelly (like those fruity jellies that you can buy for $0.20 at Econ Minimarts) but with collagen and vitamin E. This is what I call healthy snacking.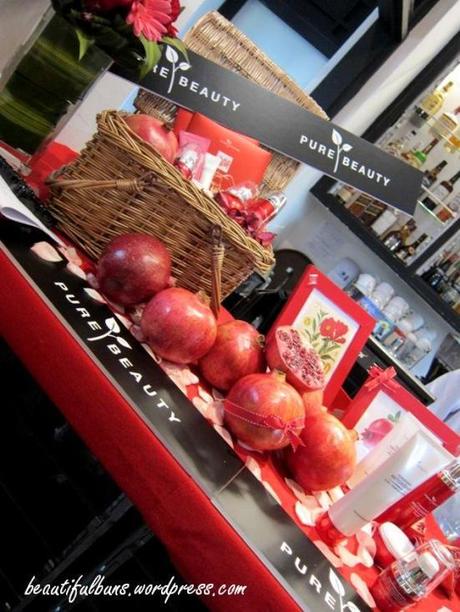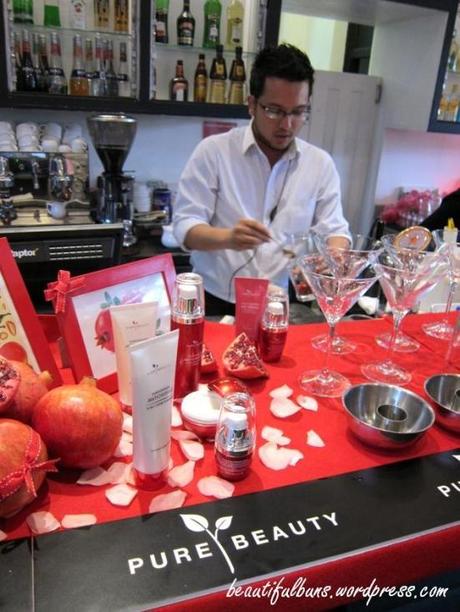 Moving on to the Pure Beauty counter – this alcohol-free Korean brand is owned by Watsons, and harnesses the power of pomegranate. It's certainly affordable, with prices starting from just $13.90 for the Foam Cleanser. My personal favourite is the Exfoliating Gel which left my skin visibly fairer after using it – $19.90 for 100ml.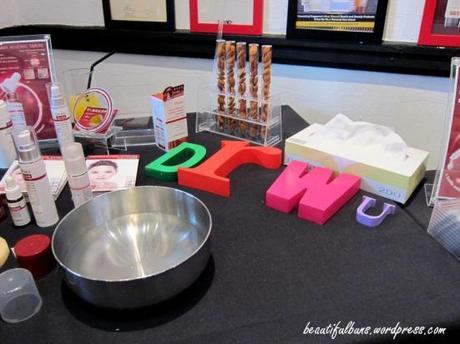 The Dr Wu station – Now I've seen Dr Wu products countless times since I used to work at CLEO, but I've never actually tried it. Turns out that Dr Wu is actually Taiwan's No. 1 Cosmeceutical brand (which is what their pamphlet claims anyway). The staff proceeded to layer products all over my hand, which left it relatively softer, but sadly, slightly dehydrated several hours later.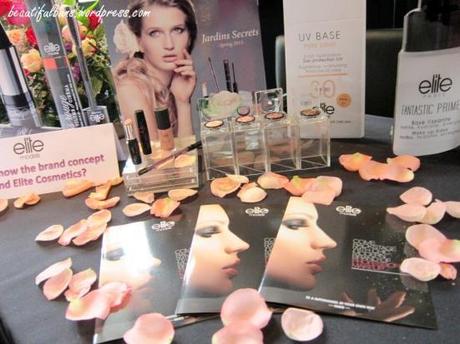 Elite Model Makeup's Spring Summer collection. I LOVE the Fantastic Primer from Elite – it was quickly absorbed, didn't over mattify my skin, left it soft and supple and makeup stayed up. Woah. They also gave us a super beautiful rose each.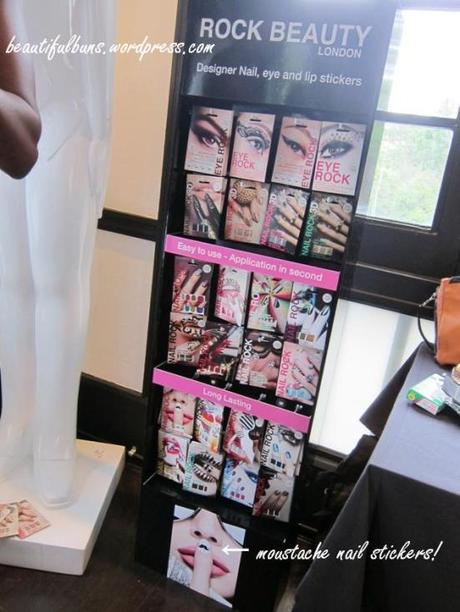 One of the reasons why I don't do manicures much is because of the hassle, klutziness and my paranoid belief that overinhalation of the fumes will lead to all my hair falling off. Rock Beauty (previously available only on Zalora), is now available at Watsons! Sticker nail art is so easy and idiot-proof, plus they come in all sorts of designs and even a moustache version. Major loves.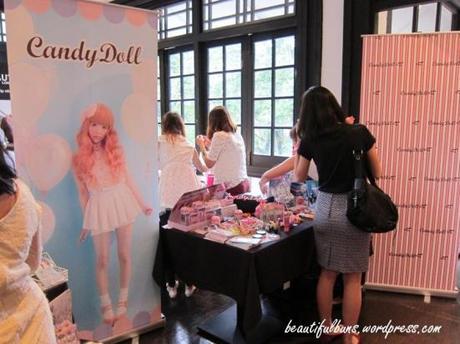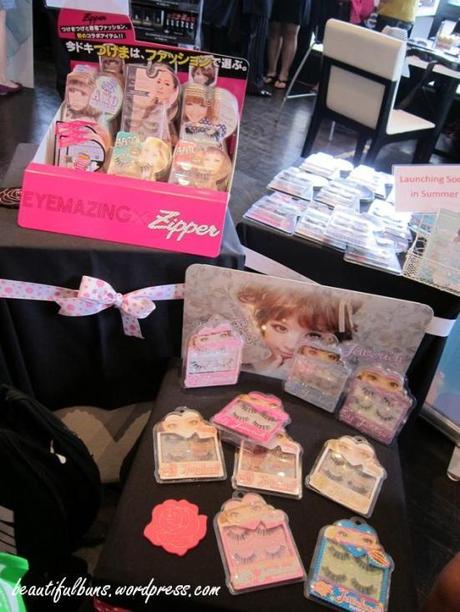 Moving on to the Candy Doll, Avance, Eyemazing and Jewelove Station – It's just japanese cuteness overload here. The staff even put on falsies for me, and I've got low tolerance for falsies. The Eyemazing 101 Natural Black ones were awesome – they were light and soft and didn't poke into my lids.
There were also some other brands that I didn't forgot to take photos of, including Olay (which had a guest blogger speaker) and Heroine Make, which is only my favouritestttttt mascara and mascara remover brand in the world.
To be honest, even though the invite was titled "Spring Colour Report", it felt more like a brand showcase to me, and this was perfectly fine. Watsons, please hold one again soon!