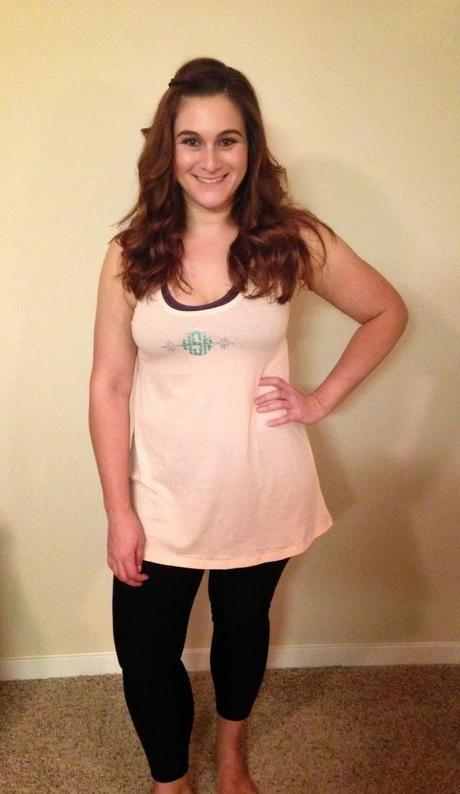 I came across Wardrobe Boutique through Instagram. I loved the idea of a monogrammed workout tank so I was interested right away. After looking around on their website, I noticed they made a couple items with a dumbbell design and I requested for that to be on my tank as well. Little did I know that Sarah-Grace with Wardrobe Boutique would create this whole new tank for me! I may have squeeled a little bit when it opened my mail on Monday.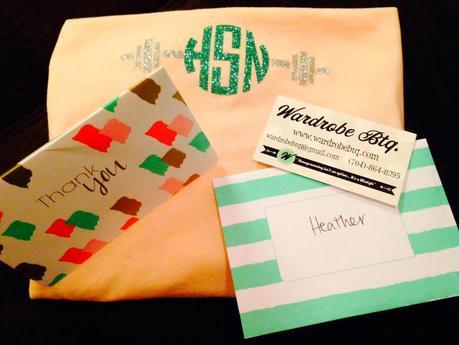 Sarah-Grace even enclosed a Thank You note. So personal. I'm not sure if she meant to do this but my tank matches the color scheme for my blog. It's perfect!
If you are interested in one of these tanks, I would recommend heading over to Wardrobe Boutique right now because they are on sale for $12 until midnight tomorrow night (July 17th). That includes shipping!!!