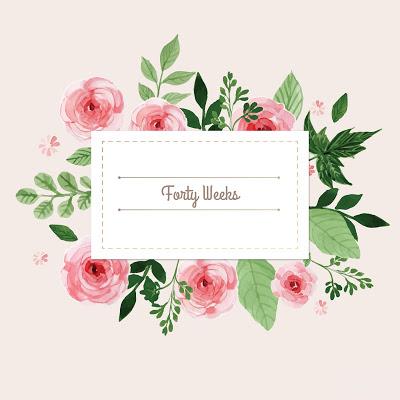 How far along? Forty weeks and six days. 
Baby's size? Baby is the size of a watermelon. 
Baby's nickname? 
We call her baby, baby girl and Acacia. 
Maternity clothes? 
Yes, mostly wearing all maternity clothes. A few pre-pregnancy tops still fit but not many. My belly is starting to hang out of the tshirts I wear around the house. 
Exercise?
 Same as last week. Walking and I've been doing some exercises on a medicine ball. Hoping it will help induce labor. 
Sleep: Sleep during the night this week wasn't terrible. I ended up taking a few naps because I was just plain exhausted. I've read that someone this far along either has tons of energy or is tired. I'm one of the lucky ones who is always tired. 
Best moment this week: Seeing Chris Stapleton in concert on my due date with my parents. My dad and I had been talking about going to this show for months but we knew it wasn't possible because it was my due date. I saw my midwife that morning. I still wasn't dilated so she gave me the approval to go and have fun! And that we did! My husband and I also had our last date night before baby. We went to dinner at Souplantation and we picked out some books at Barnes & Noble for us to read to Acacia. 
Miss anything?
 Nothing really this week.
Movement: Lots of movement, especially during the concert. She's going to be a music lover. I caught a little bit of her movement on video this week. 
Food Cravings: Sweets and carbs. That was pretty consistent throughout my entire pregnancy. 
Anything making you queasy or sick:
  Only my acid reflux. I always think it's getting better but then I eat something tomato based and it acts up again. 
Gender: GIRL! 
Symptoms: TERRIBLE acne! My face flared up again like crazy! Not sure what that's all about. And it was in spots where I normally wouldn't break out. Must be my hormones. And acid reflux. I'm feeling a lot of pressure still but no pain. I keep hoping for contractions but nothing yet. 
Wedding rings on or off? Off. 
Happy or moody most of the time? Happy! 
Looking forward to: 
Welcoming our baby girl into the world!
Hopefully this is my last weekly pregnancy update.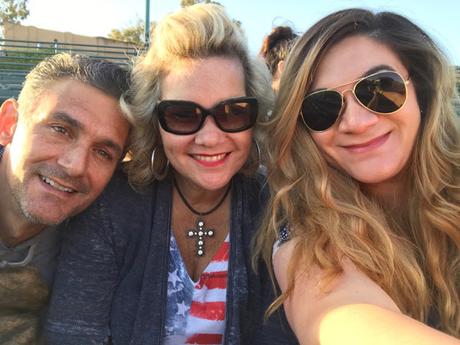 Definitely one of the best concerts I've ever been to.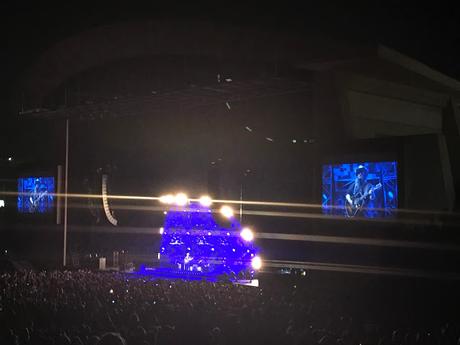 He is a true talent.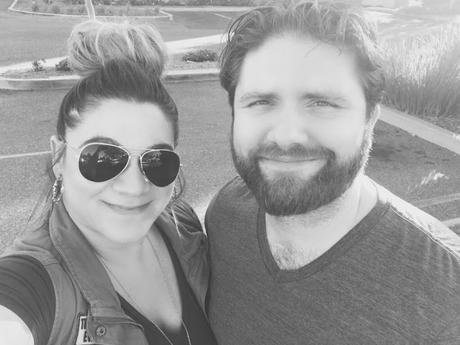 Mommy and Daddy's last date night for a while.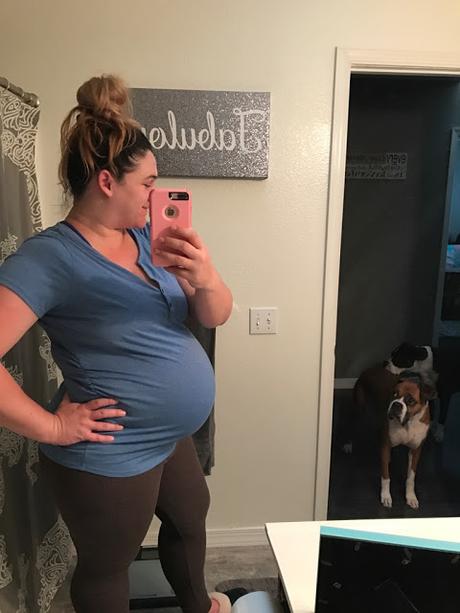 Forty weeks and five days pregnant. It's been so hot outside so I've been hibernating inside with the air conditioning on. Comfy clothes and messy hair is what it's all about right now.