If you're among the lucky couples who are planning an outdoors wedding, you're definitely in for a treat. In fact, it has been shown that outdoors weddings are amongst the easiest to plan and decorate, particularly because of the vast space that's available to the couple. So, here are a few unique ideas that will turn on the charm and welcome factor at your outdoors wedding.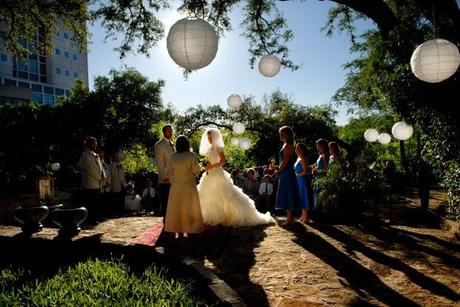 Lanterns and more lanterns
Whether you're going for Japanese lanterns or traditional outdoors one, the one thing that you should remember is that lanterns have a special glow and charm that will bring an almost magical feel to your wedding day. Of course, it goes without saying that these will look fabulous at night, but, these lanterns will also look stunning during an outdoors sunset wedding, especially if you use them to line the aisle.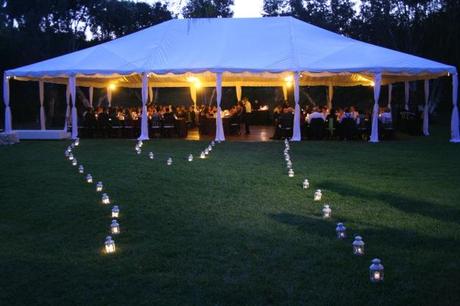 Luxurious Drapes and Cushions
Tourists who visit Saudi Arabia often gush about the opulent luxury that surrounds them. A closer look at the decor will show quite a few drapes and cushions scattered all over the place, especially in far-away places like the dessert. This is because drapes, cushions, rugs and outdoors furniture stand out so much more easily in a stark environment- which make these accessories even more important for your outdoors wedding.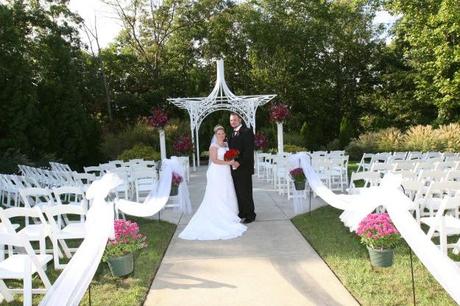 Don't hesitate to vamp things up with some silk cushions and gauzy drapes as a unique twist to the traditional outdoors wedding decoration. In fact, if you want to pluck a leaf out of the Middle East, why not arrange some cushions on a soft and mossy surface where your guests can sit down and relax? This works best with informal outdoors wedding.
Drapes across the chairs, lining up the aisle, will also help you bring to the great outdoors the same romantic feel that decorated pews bring.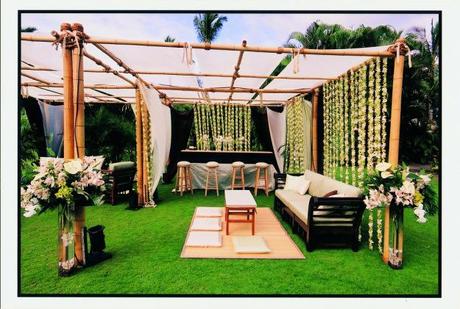 Ponds and water works
For a pronounced romantic touch, don't hesitate to hold your wedding right next to any water scenery. Even a backward pond will work. If you can afford it, though, never hesitate to book an even more stupendous location such as waterfalls, lakes or even the beach. If you're choosing a public space, however, be sure to book it quite a few weeks in advance. Don't forget that boat houses are other fabulous options to help you make the most out of the soft splashes of water that will serenade you as you tie the knot.