Scottish themed weddings are full of colors, tradition and liveliness. From tartan touches to full floaty wedding dresses, Scottish weddings are undoubtedly among the most popular ceremonies. Best of all, they are full of traditions that will add a rather vintage-like and romantic feel to the wedding as a whole. While it is entirely possible to hold a Scottish wedding in your own country, it would certainly be an extra-special touch to fly to Scotland for the ceremony. This will also enable you to benefit from the exquisite scenery that is normally only found in Scotland.
Read on for some handy tips on how to pull off the perfect Scottish-themed wedding.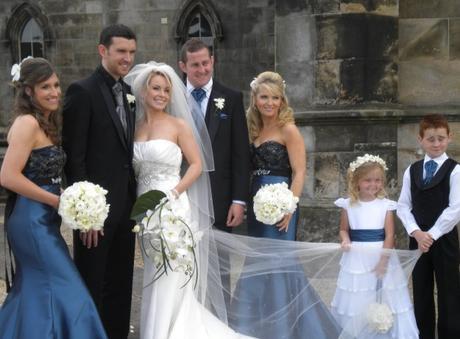 Pre-wedding traditions
Scottish weddings are known for their numerous pre-wedding traditions. Indeed, back in the medieval age, grooms had to prove that they were worthy of winning the groom's affections by participating- and winning- a series of challenges. The Rocking challenge, for example, consisted of a sewing gathering whereby all the maidens brought their spinning wheels to work on their craft while the men watched. After the sewing is completed, the men gallantly offered to carry the spinning wheels and each woman could choose a potential suitor based on his strength.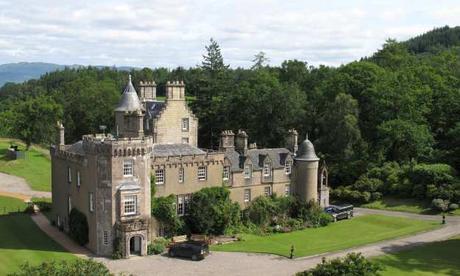 Source image
Decorations
To stay true to the Scottish theme, don't hesitate to go for the typical colors that are associated with Scotland. Bear in mind that Scotland is normally known for its earthy hues. Therefore, be sure to lay emphasis on browns and greens. Dark red is also commonly found in Scottish weddings since these colors are usually present in tartans and crests. If you're not sure what type of decoration to go for, don't hesitate to select dark red and green tartan napkins coupled with gold-colored plates. Flowers are also excellent ways of adding several splashes of color to both the ceremony and reception.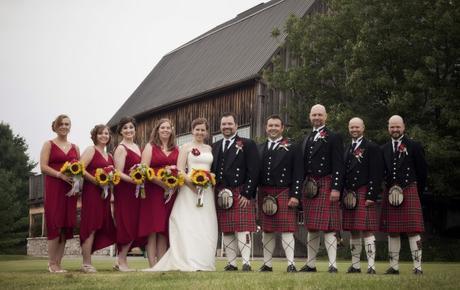 Source image
Venues
If you're getting married in Scotland, you really can't go wrong with the wide variety of exquisite wedding venues that the country offers. Scottish castles are huge hits because of their traditional, old-fashioned charm. You will be glad to learn that several of these castles are actually available for rent, on a daily, short-term or long-term basis. Consequently, you will also be able to honeymoon in one of those castles for some added Scottish flavor.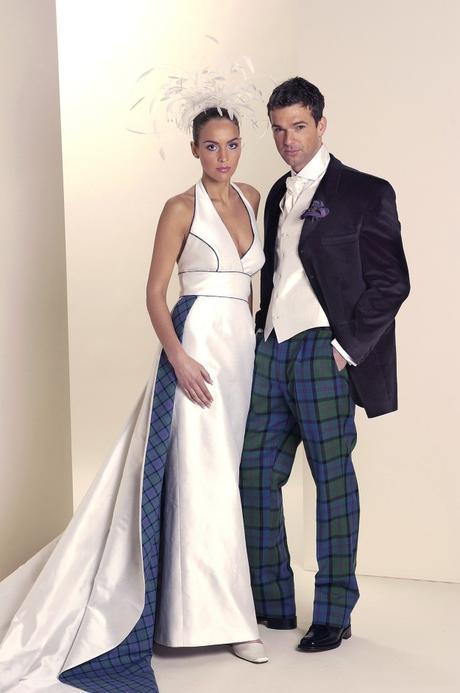 Source image
Wedding attire
Of course, the wedding attire should be on the forefront of your wedding attire. For instance, brides can add a touch of colorful tartan to their wedding dresses. Similarly, grooms can don kilts in traditional Scottish hues. Of course, if both the bride and the groom want to don traditional wedding dresses, they can also dress up the bridesmaids and groomsmen in traditional Scottish outfits. Bear in mind that Scottish dresses tend to be quite full and vintage-like with quite a lot of lace and frilly bits. If your groom wants to wear a suit instead of a kilt, he can also go for a traditional black wedding tuxedo.