The perfect wedding dress can truly make any bride feel like a queen for the day. Often considered as the highlight of the wedding ceremony and reception, the dress should be one that embodies your personality and fashion sense. Luckily enough, the wedding industry does present a wide range of wedding dresses to fit your requirements. From straight A-line dresses to poufy Princess ones, you can certainly find something that will make you look and feel like the very best version of yourself.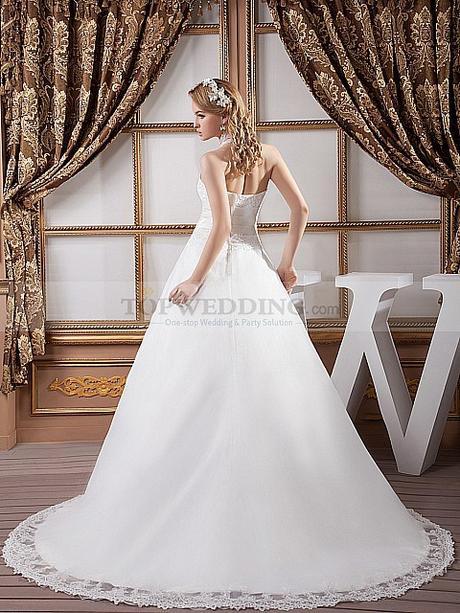 Halter backless ball gown, free shipping  $279.99
If you want to embrace a super-feminine and romantic look, you really can't go wrong with a Spanish-style dress. Frilly, floaty and elegant, these dresses normally come in a variety of fabrics such as satin, lace, Broderie Anglaise and the likes. The best thing about Spanish-style wedding dresses is that you can easily pull it off with whatever body shape you have. Because of the tiers, this dress tends to be extremely flattering. Indeed, they nip in the waist and flare out at the hips for a dramatic touch. Most importantly, Spanish-style dresses are extremely romantic and will add quite a dramatic flair to just about any type of wedding.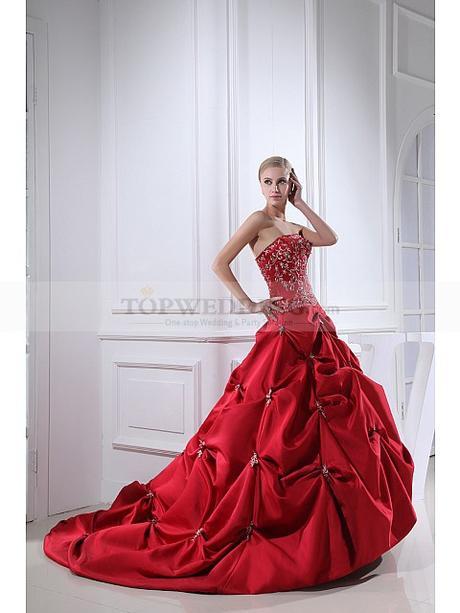 Luxury red wedding gown, free shipping  $275
Contrary to popular belief, you can certainly choose between several types of Spanish-style wedding dresses. For example, some brides choose to go for colored dresses for a different albeit just as romantic look. Wine red is quite a popular choice because of the wow factor. If you don't want to go for a block color from head to toe, you can also break it up with a few splashes of white. For example, a red wedding dress with white frills will undoubtedly add some charm to your Spanish dress as a whole. Alternatively, you can also go for a colored Spanish-style dress and break it up with white accessories and jewelry.  Think white flower crowns or even white necklaces and bracelets.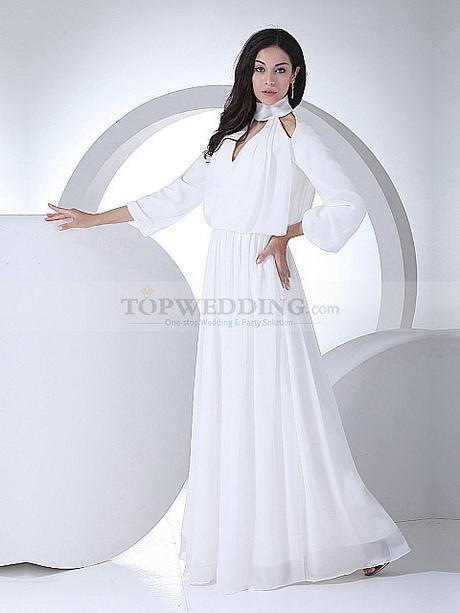 Free Shipping spanish style wedding gown,  $139,99
Spanish-style wedding dresses can be quite frilly and conservative, with high necks, long sleeves and enough frills to disguise your overall shape. However, if you're going for a custom-made dress, you can go for some contemporary twists and alterations such as a backless Spanish dress. In fact, you can even go for a strapless Spanish dress with less tiers to emphasize your body shape. Of course, you can even complement the overall wedding decoration to draw attention to the dress. For instance, don't hesitate to go for a full Spanish buffet. If you want to go for Spanish decorations, you should preferably go for a colorful palette with vivid hues such as orange, yellow, green and the likes. Of course, brides who are going for Spanish style wedding dresses should preferably go for shoes such as lace stilettos and the likes. Once again, it is possible to break up the formality of a full Spanish wedding dress by going for brightly decorated shoes that are accessorized with multicolored sequins.