A $3.50 off $10 Ulta coupon means my mom and I will be paying a visit.  Let me tell you, having an Ulta and Sephora Inside JC Penney less than 20 minutes from your house is a very dangerous thing.  Because hauls like this happen.  But then again, I am uber anxious to try these Nyx products.
I picked up two of the NYX Butter Lipsticks.  Sadly, they were picked over.  So much so that I am lucky to have two great shades: Taffy and Licorice.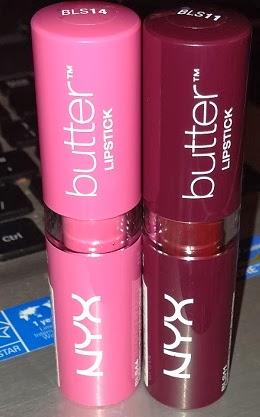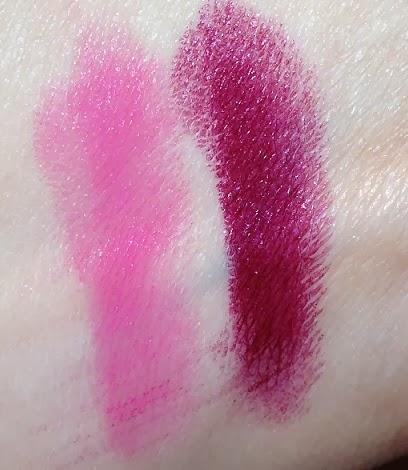 You guys know that I cannot resist eyeshadow, especially a good copper or bronze.  NYX has some new cream eyeshadows called the Infinite Shadow Sticks.  And based on my swatches, they are going to be pretty awesome.  I swatched most of the shades in store, but I purchased two of them. I picked up Almond and Bronze.  I really need to work on being less predictable when I pick these things out. The second pic is right after swatching. The third is a few hours later after washing my face and hands a few times.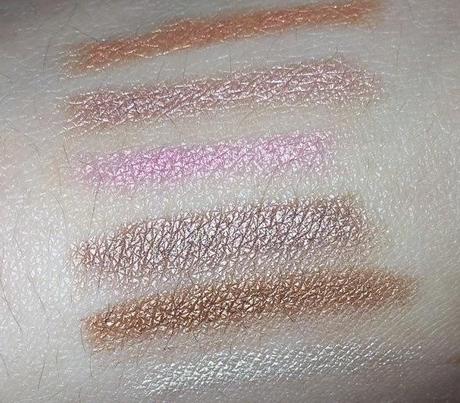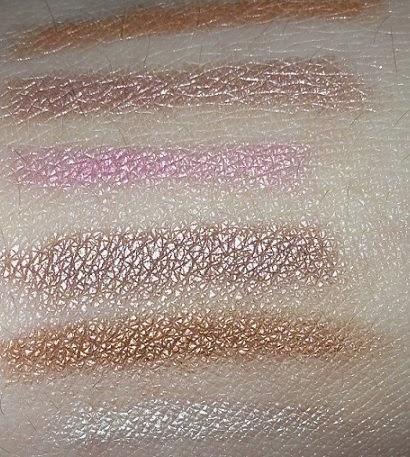 I also purchased two of the new L'Oreal Infalliable Eyeshadow shades.  I went out of my bronze/copper zone and went for purples.  The shade on the left is "Purple Priority" and the other is "Burst Into Bloom."