Christmas is only TWO days away. Are you ready?! I'm not...I don't think I ever am. And this year, my husband and I are having everyone over to our house. I'm nervous. He loves hosting. It gives me anxiety. Luckily he's the cook and he always tells me to sit back and relax. Maybe I'll try and actually do that this time.
Christmas means all things peppermint. I've been collecting peppermint mocha coffees and brewing it every morning. I'm not a huge fan of the World Market brand but the Kahlua brand is perfection.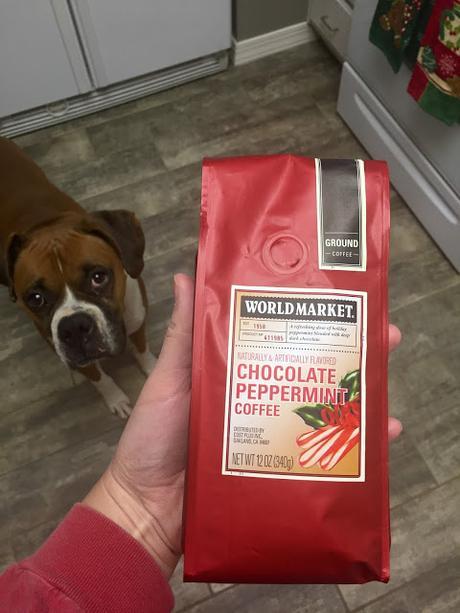 My work Christmas party was this past Friday and being the procrastinator that I am left me running around Friday afternoon trying to find a dress. My poor husband. He tagged along and had to listen to me complain about the fact that I always do this. I told him next big event that comes along, I promise to have my outfit purchased or picked out a week before. And he says I can't change my mind once it's chosen. Deal. I ended up finding this dress at Kohl's. My hubby just happened to have a gift card so I only paid a penny for it. Sold! Except my husband reminded me that I have a few other royal blue dresses so I went with the solid black one instead.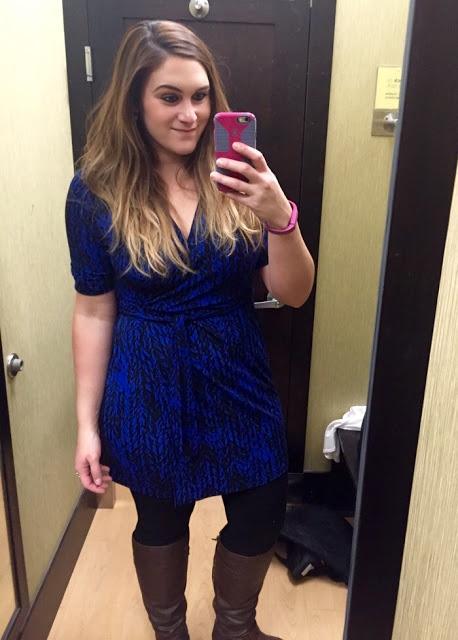 I paired the dress with black tights, black studded boots and my wedding jewelry.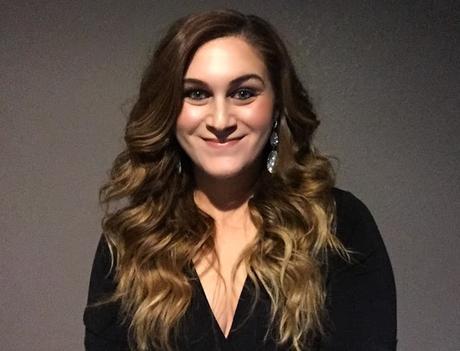 My husband looked so handsome. As always. He loves dressing up. I think it's because he wears jeans to work every day. I think if we didn't have a house, he'd spend our mortgage money on suits.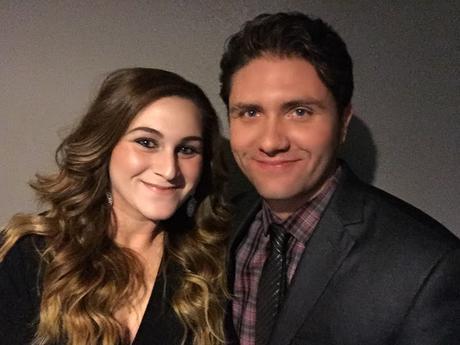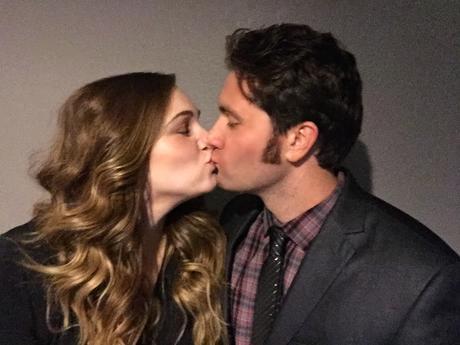 We enjoyed the party. I have a new favorite drink. Don't ask me what's in it but it was delicious. I think I had three or four of them. My husband didn't drink at all. Our rule is only one of us drinks so the other one is safe to drive home. We left the party pretty late and we stopped at a taco shop on the way home for a midnight snack. We slept on our mattress in the living room on Friday night because our new bed was going to be delivered the next morning. We let Vader lay with us but in the middle of the night I woke up and he had made his way back to his own bed. Now I don't feel so bad for not letting him sleep with us every night.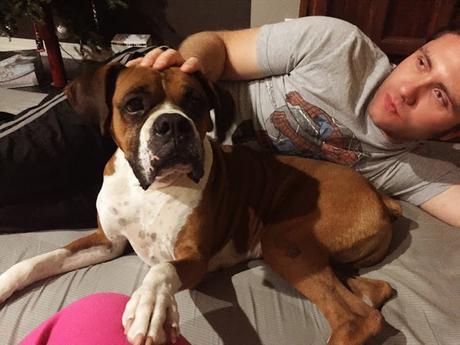 I am loving our new bed. It's a California King. We had a Queen before. It has an electronic base so we can sleep elevated. Stephen's back has been bothering him for over a year so we're hoping this will help relieve the pain. I requested the chest at the foot of our bed so that I can keep our comforter in there when we actually get one. I'm not a fan of the comforter on the floor in the corner or in my closet.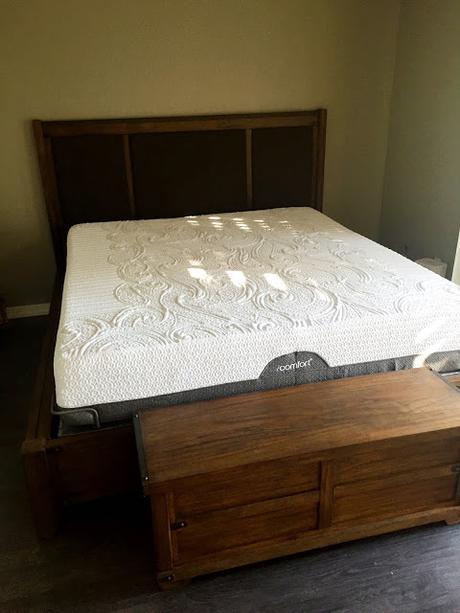 Here's a close up on the head board. Hoping to find a comforter with some blue in it. My dream would be a denim comforter. Our walls are gray...that is not showing up in these photos.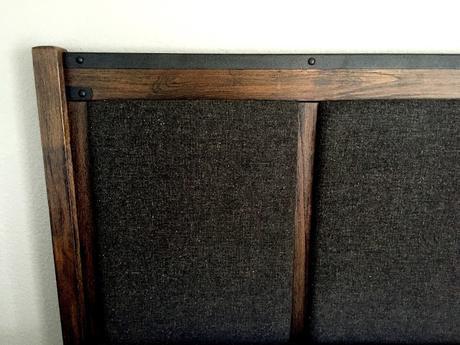 Vader was enjoying our old mattress all day Saturday. While I cleaned the house, he laid there like the King he is. I told him to enjoy it while he could. Stephen's mom came by to pick it up on Sunday so he only had it to himself for one day.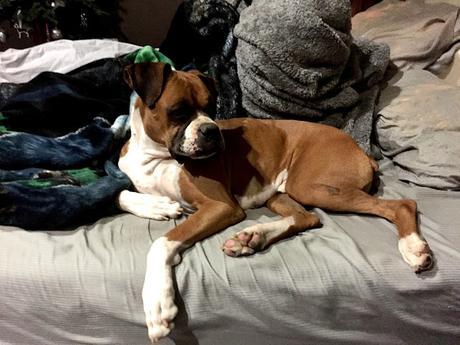 Oh, and we bought a new TV for our room. We haven't had a TV in there since we moved in but we've been putting aside money and we've been waiting since our wedding to get one. We figured getting a new bed was a good occasion to get a new TV as well. I didn't actually want a smart TV but we brought home a smart TV. For some reason it ended up being priced better. Stephen has an Xbox One in the living room, his Xbox 360 in his game room and he was planning on putting the PlayStation in our room. He calls the PlayStation his redheaded step child. I guess it's a good thing he doesn't need to use it now.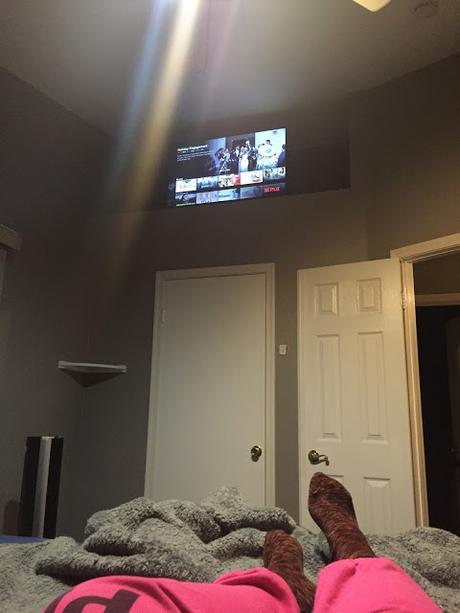 I've missed laying in bed and watching TV. We're never going to want to leave our room now. Too bad we have to work and play adults.