Tuna Frittata Quiche
As one of the best and tastiest healthy lunch ideas I really recommend making this tuna frittata quiche. First it is a pice of cake to make and secondly it taste divine plus it is just perfect for any occasion especially for outings like picnics. For those who likes eating seafood or have just only tried tuna and enjoyed it than you will know what  I am talking about and for those of you who haven`t tried it yet, you don`t know what you guys are missing. Honestly this tuna frittata quiche is great. Now I have said and can keep on blabbing about how healthy and tasty this healthy lunch ideas is but if you don`t try the tuna frittata quiche recipe out I can`t say anything. At least give it a try and see for yourself.
Ingredients
1 med zucchini grated 1-2 c or so
1/2 chopped onion
1/2 chopped red pepper
olive oil
5 eggs
1 can tuna, drained
1/2 c grated ff marble cheese (or any other cheese you like)
Directions
Heat oil in pan and fry onion and peppers till tender, then add zucchini and cook for a min or two.
(this is an optional step, if you ignore the cooking of the veggies you can also leave out the olive oil as well)
Than in a separate bowl combine the eggs, cheese, tuna, salt and pepper.
Add veggies to egg mixture and stir well.
Pour evenly into 12 sprayed muffin tins and bake for approx 20 mins or until lightly browned.
Enjoy!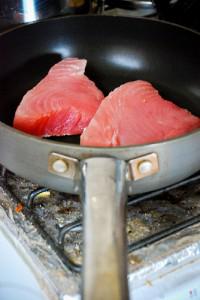 Photo by: suehixson