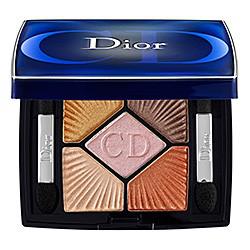 Source:
sephora.com
via Kristen on
Pinterest
Tuesday Treats is a great blog hop started by Frances at Spot of Tea.  All you have to do is write up a quick post on something you are lusting for. =)
My first item for this post is Dior's 5-Couleur Eyeshadow in Aurora.  This palette is $60, so I highly doubt that I will ever get it.  The shadows looks so pigmented and smooth.  It also does not help that I love copper and gold shadows.  And I already have similar shades, but Dior's shadows seem so wonderful. I say seem because I have never actually used Dior products for myself.  Maybe someday I will break and try it, and I am sure my wallet will hate me for it.
If you are interested in this blog hop or checking out a great blog, head over to Spot of Tea.