First of a few posts on Greece, we saw so much in a week! We left Saturday and headed to the airport with Ben, Bridget, and Stacey. Delta was the airline of choice, that we have to take because it's the best option in the Twin Cities. And I am also married to them with a few hundred thousand miles (well not anymore, we used miles to fly). Our itinerary was Minneapolis to Amsterdam to Athens.
On Sunday we had a very tight connection between Amsterdam and Athens and ran into a big snafu with Stacey's ticket but luckily we were able to get her the last seat on the flight. I did manage a bit of sleep on both flights but not enough to feel rested. And we still had to pick up our rental car and attempt to navigate in Greece, in the dark, all while super tired with 5 people squished in a tiny European rental car. But at least we laughed about it!
After getting lost a few times, stopping at a random roadside café and finally making our way through some crazy mountain roads we arrived at the meeting spot for the Villa. This was our first time using VRBO but it was perfect! We found a villa that could sleep 8 with 2 bathrooms, multiple bedrooms, a kitchen, dining room and AMAZING views. Can you imagine sipping your coffee, tea, wine out here?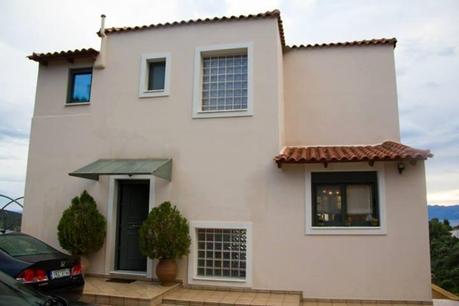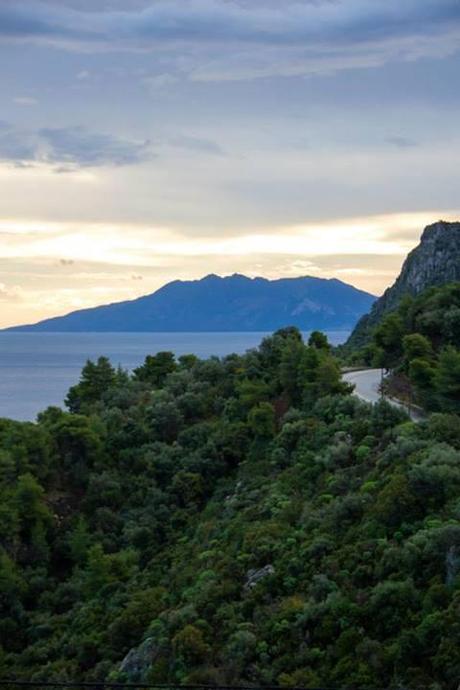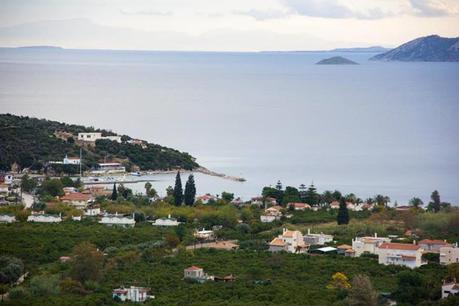 Monday we drove to Nemea, saw a few ruins in the area and did wine tasting at 3 wineries with lunch in Mycenae. This was our first full Greek meal, so what did we have? Saganaki, souvlaki, Mythos beer, and mousaka. Given that we were starving it hit the spot but the meals only got better from here! Nemea is the birthplace of Greek wine and they grow varietals like agiorgitiko (I still can not say that word, and we tried so hard to learn it!)
The first winery we just sort of stumbled on, we didn't even know if they were open but just peeked in and he invited us in with very limited English. But his English was way better than my Greek. He gave us a tour, we sampled all of their wines and wandered the grounds. So beautiful! Wine can really provide some commonality!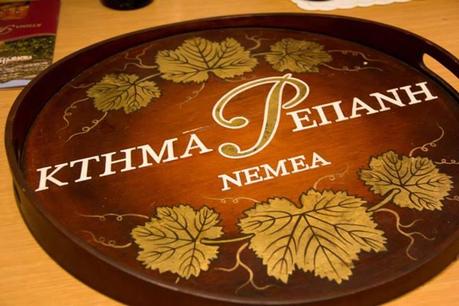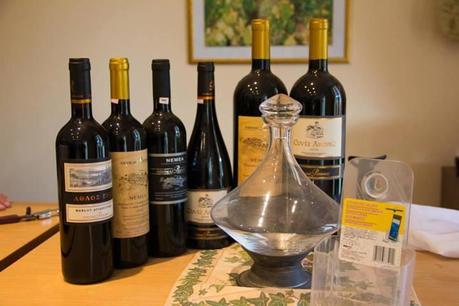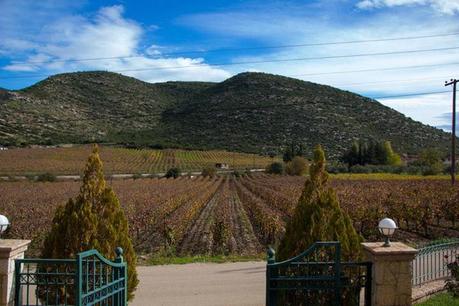 (Side note on this picture, there was no editing on this one. The sky was really that blue!)
And of course we had to buy a bottle of wine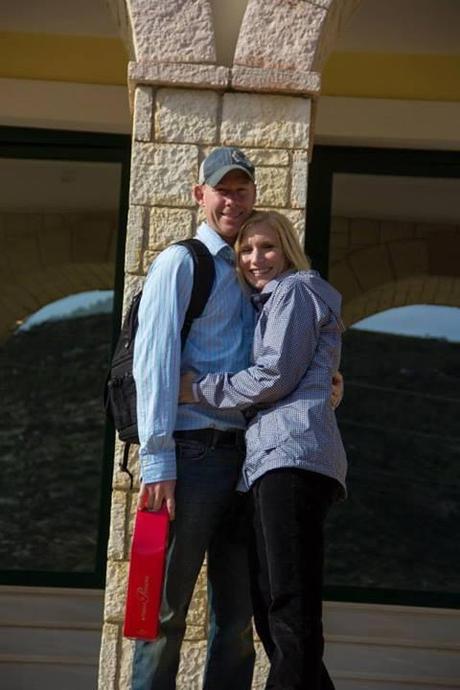 They had a sign to let us know we could stop in

Another one we just found driving down a windy road.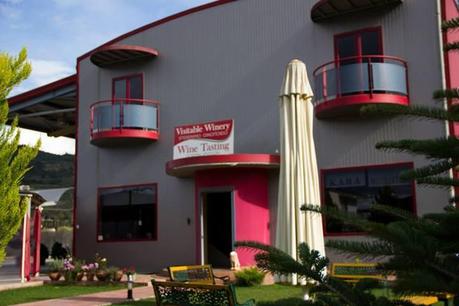 We loved the sheep right across the road-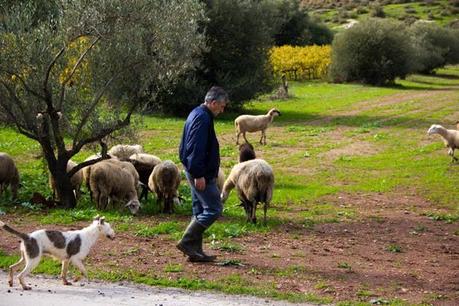 And Scott wants to do this in our backyard now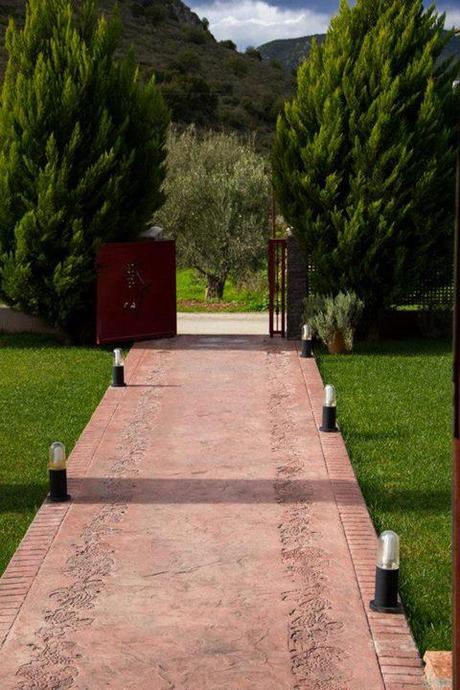 Gaia was our third stop (this one happened to be mentioned in our Lonely Planet Guide Book). It was also our first taste of Retsina, this has been a local tradition for 200 years and is usually white or rose and has resin added to it. Something I could do one glass of but was surprised that I even liked it!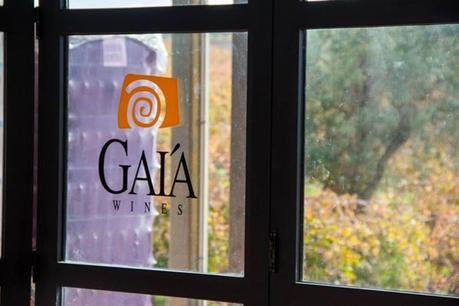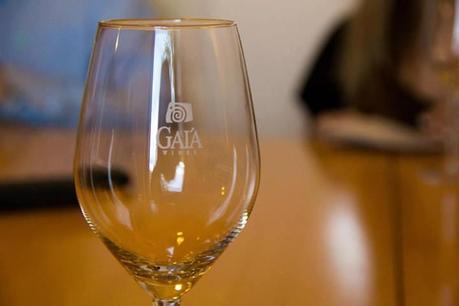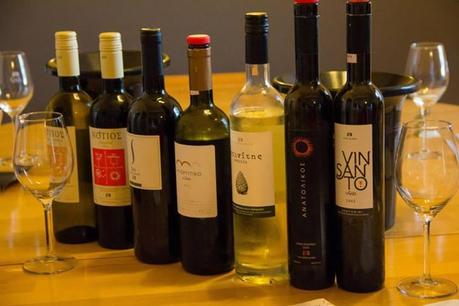 Since we were on Pelopennese in the down season there were a few restaurants that weren't open and a lot of the sights closed at 3:30. And I had to break a big rule: going to a restaurant where we were the only ones. And this was not the only time!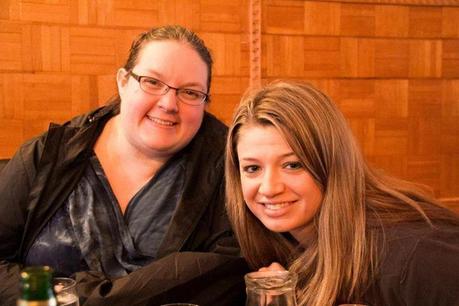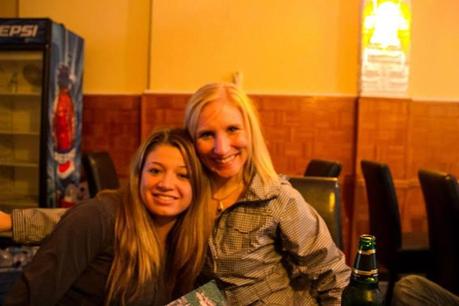 Our first full meal: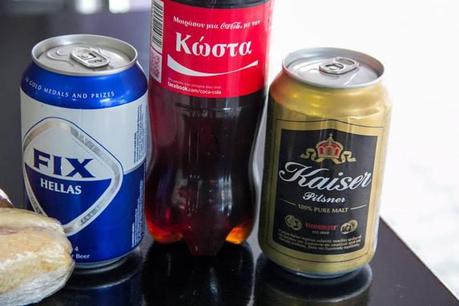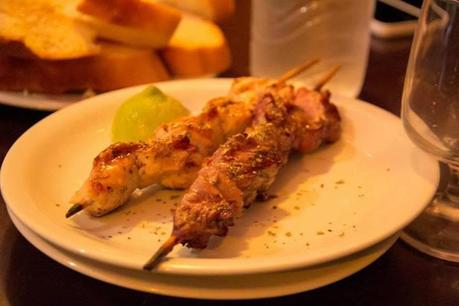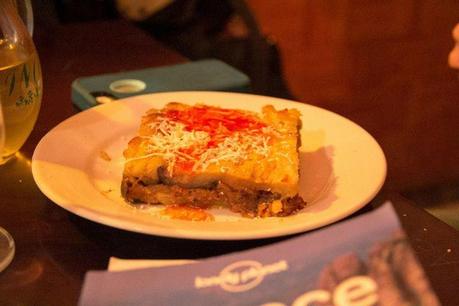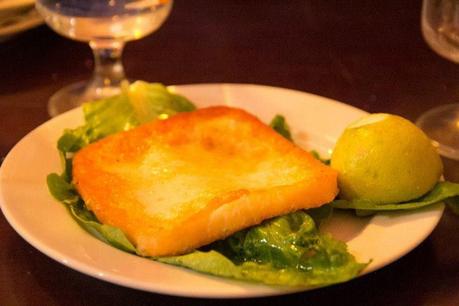 We managed to make a friend at the restaurant too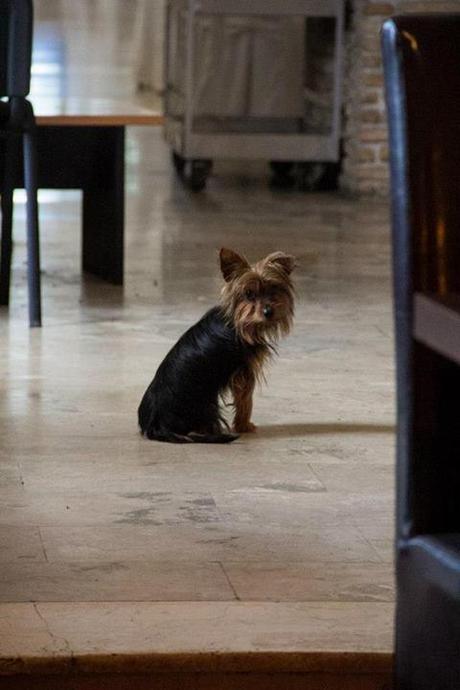 Since we ate so late we just went back to the villa opened wine, snacked on Oregano chips (dear Lays, please bring these to the U.S) and just enjoyed a perfect evening.
Next up on our itinerary was a trip to Napflio. I think this may be one of the cutest cities I have ever visited. A enormous fortress, charming streets, cute shops, good restaurants and a special wine tasting to learn even more about Greek wine. Could you tell I was in serious heaven?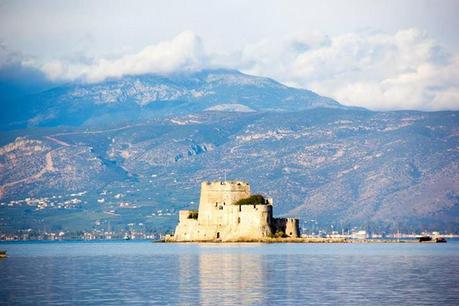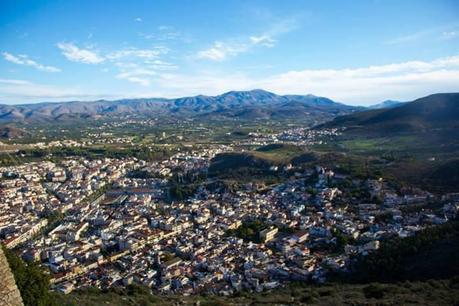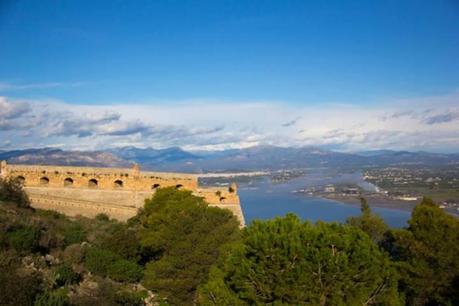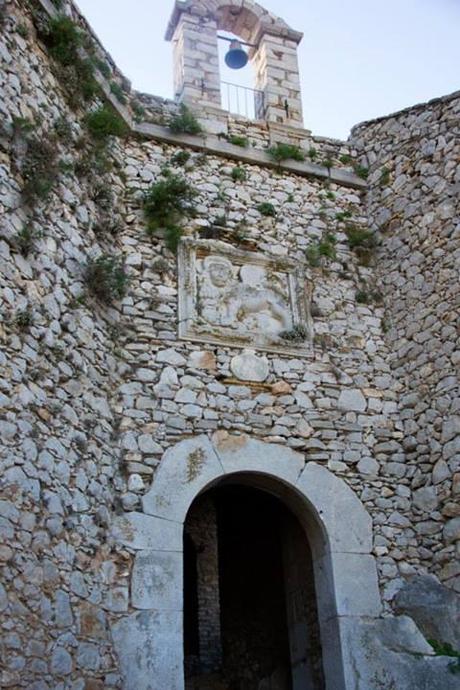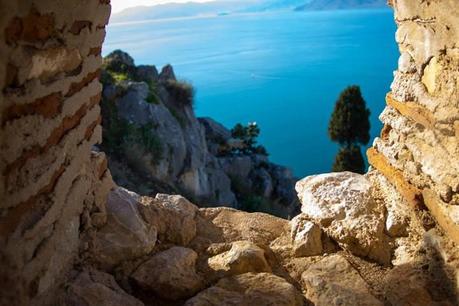 Can someone just buy me a cute apartment on this street, they had just started to put up Christmas decorations too.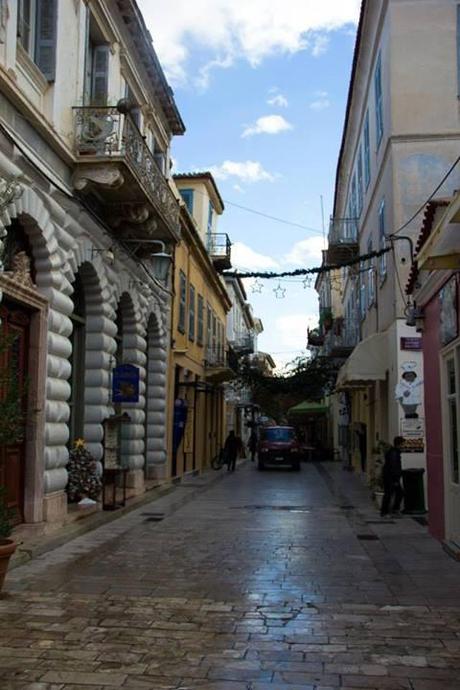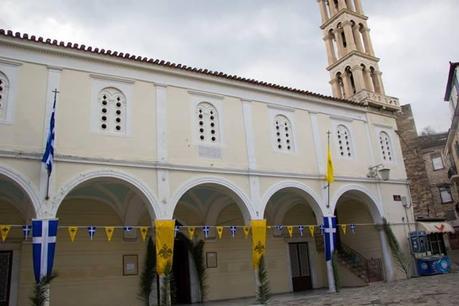 Our stop at a wine bar and liquor shop from the 1800's for a Greek wine lesson. I totally geeked out.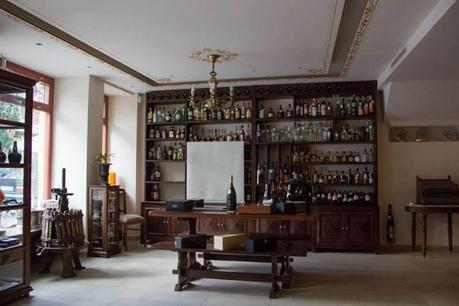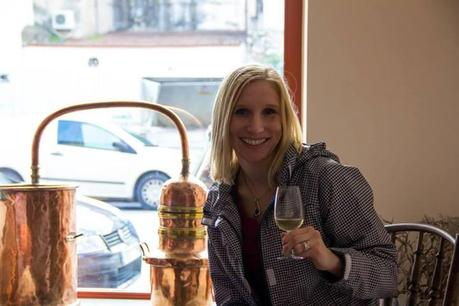 Ouzo. Not my favorite thing ever but you got it at almost every meal.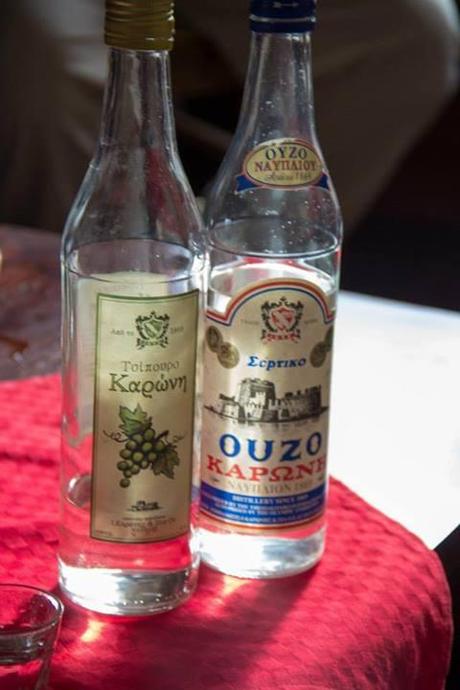 They even make their own spirits!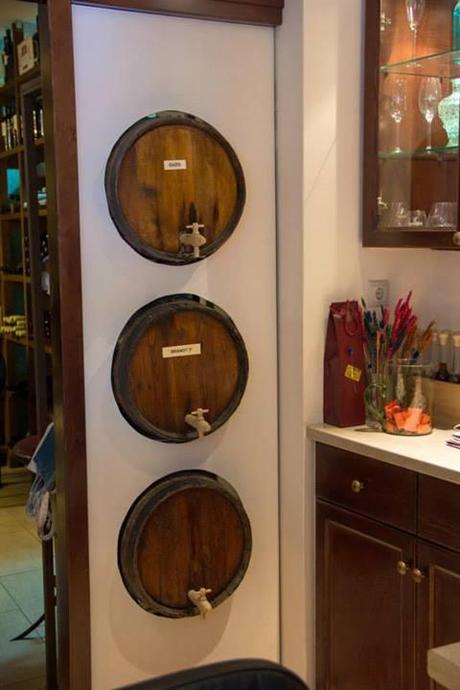 And then we were onto lunch at an old mansion, we had Mythos, saganaki, stuffed grape leaves, feta, Greek salad, tzatziki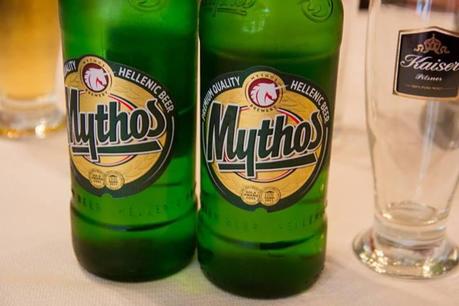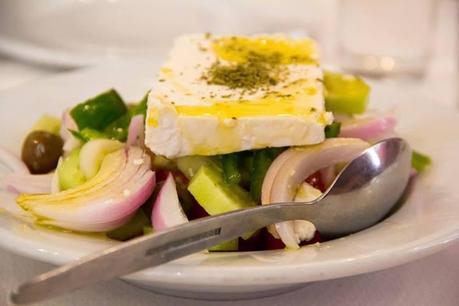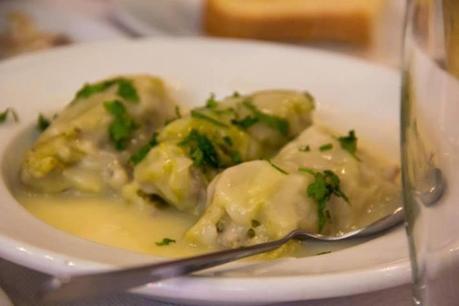 Our dinner on Tuesday was in ancient Epidavros at Ippokampus. We shared a meat tray, seafood tray that had grilled octopus, calamari, shrimp & squid, saganaki and spicy feta. One more day left on Peloponnese that I will recap for next Travel Thursday.
Where we went: Peloponnese with stops in Korinthos, Nemea, Epidavros, Ancient Epidavros, and Napflio.
Where we stayed: A villa rental through VRBO. It was 330 euros for 3 nights, split by 5. This was an amazing deal!
Getting around: A tiny rental car. At least it was Automatic. Scott and Ben did most of the driving through the crazy Greek roads. Winding mountainous roads. 
Highlights: Ruins, wineries, local restaurants, Napflio