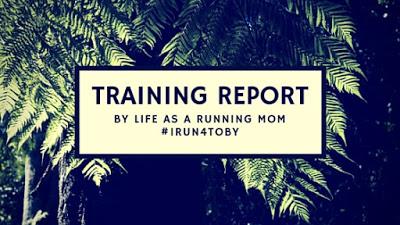 My new start seems to be paying off and that is good news. And in case you miss it, here are the three elements that I incorporated into my new start.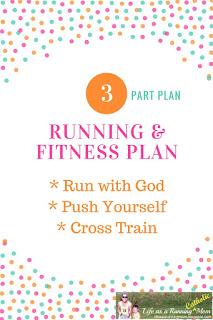 I have been keeping these three part of my plan front and center in my running and training. I have stayed focused and determined to actually stick to my running plan as much as possible AND to cross train to work on building a stronger me. Why? Because I truly do feel there is a connection between how I take care of myself and how I feel about myself and how I respond to the challenges of life.
How has this new start been manifesting itself?
Simple.
I wake up at 4 am now Monday-Friday in order to devote my morning to God and running. Some argue there is no better way to start the day than with a run. Some say there is no better way to start the day than with prayer. I do both and love it. It is leaving me feeling centered, revitalized, and focused. It helps start me off on the right foot. On Saturdays and Sundays, I let myself sleep in an extra hour. A little weekend treat that doesn't mess up my sleeping rhythm too much and that is good. Consistency pays off in so many ways...and so does pampering yourself.
I cross train after my runs on Mondays, Wednesdays, and Fridays. No excuses. Just do it. Take those 10 or so minutes to push myself, pump up the heart rate, and feel sweaty, happy at the end. I look forward to slowly adding weights to my moves but am working on establishing a solid routine, habit, and base first. This will build a stronger me and to be honest, I am 43 and I have read in so many sources that "women my age" really should strength train so let's go!
I push myself. I am playing with those speeds and inclines on my treadmill. I am pushing the pace - not every day but enough to keep things fun, challenging, and motivating.
Last week I ran 39 miles - my best week since early March. I needed that in more ways than one. That April's Fools Day fall took way too much out of me in terms of motivation, energy, and positivity. It was time for me to reclaim myself. And part of that means I will be blogging more again. It is easier to blog and share my story, faith, inspiration, etc when I feel good about myself and when I am motivated to do something. And last week I had two 10+ mile days and felt so strong at the end of the week! Happy dancing going on here.



How is your training going?
Daily Gratitude: I am thankful for peace.
Daily Bible Verse: Do not repay evil for evil or reviling for reviling, but on the contrary, bless, for to this you were called, that you may obtain a blessing. For "Whoever desires to love life and see good days, let him keep his tongue from evil and his lips from speaking deceit; let him turn away from evil and do good; let him seek peace and pursue it. ~ 1 Peter 3:9-11