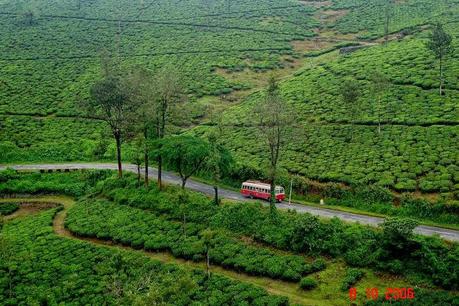 Kerala is probably one of the best places to visit in India for nature lovers and serene
picturesque ambience seekers. It is unique nature gifted state located on the south west in Malabar Coast on the southern part of India set beautifully in between the Arabian Sea and Western Ghats. This particular appealing tourist destination is often called as the green paradise which gives a clear image of how the place appears to every visitor. Kerala today is a prominent health rejuvenating hub of the world.
Kerala has got lots of unique reasons to be called a paradise. A pleasant climate, sun kissed beaches, backwaters, hill stations, exotic wildlife, breathtaking waterfalls, ayurvedic health holiday and many enchanting historic cities and temples. It is a region in India that is rich with attractions and beautiful scenery. Among the Kerala tourist attraction, the backwater, ayurvedic, houseboat, hill stations and its resorts, beach entertainments of vibrant cuisines and serene life makes it one of the best tourist place in India for those who love to wonder and explore the pure natural countryside life to refresh and rejuvenate life.
The places like Kumarakom, Alleppey and Kochi for example are the major backwater attractions sites. Likewise if you are looking for some peaceful serene site to relax and rejuvenate health the beaches like Kovalam are the best site to visit. Other picturesque hills and greenery areas listed among Kerala tourist places are Munnar, Thekkady and Wayanad and the surrounding hill stations or plains are all covered with greenery and are ideal places for adventure expeditions such as trekking and many other host of activity fun relish possible sites.
The place like Varkala and Silent Valley are also some of the outstanding natured gifted areas, where you can lie and relax or take up expedition and enjoy exhilarating nature exploration.
Precisely saying there are lots of tourist places in Kerala which is not yet known to many of the tourist visitors of Kerala or India. So while traveling in destinations like Kerala never fail to take up any activity or excitement undertaken by tourist, because sometimes like while going for luxury houseboat cruise as the water route network connects almost half of the state you may come across many new adventurous places. Stop in such places and try to explore as much as possible to increase your knowledge as well as to freshen your mind, heart and soul with new thrills and excitement. 
Take up trips to Kerala and enjoy the incredible wonders and beauty of nature bestowed to this state by discovering the possible tourist places found in Kerala. Make holidays and vacations interesting with such new adventure like trip to Kerala and refresh your mind, heart and soul every now and then.