This is an amazing palette.  It is difficult to find matte shadows, let alone a palette that is of great quality. The first three colors, Tufted Suede, Chinchilla and Coffee Bean are perfect for an easy daytime, no makeup makeup look.  The other six are also good for day if you like some color. The quality of the shadows is great, so much so that I bought the Smokey Eye Palette and the Natural Eye Palette. Even my mom loves all of these, which is really saying something.
I am going to do each look (each palette comes with three) from the palettes that I have.  Here is the first one from the Matte Eye Palette (Day Look):
I applied Tufted Suede (matte light tan) all over the lid and to the brow bone.  Then I applied Chincilla (matte dark tan) on the lid and blended into the crease. Finally, I put Coffee Bean (matte brown) on the outer corners and bottom lash line.
To finish off the look, I used Maybelline The Falsies Flared Mascara, Bobbi Brown Corrector, Bobbi Brown Creamy Concealer Kit, Pixi Eye Bright Eyeliner and Stila Lip Glaze in Guava.
All three are nicely pigmented and easy to work with.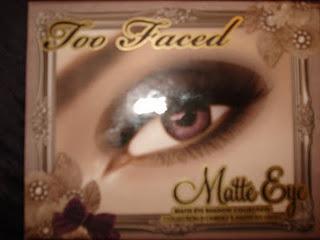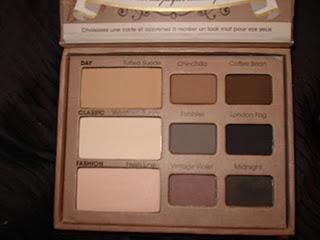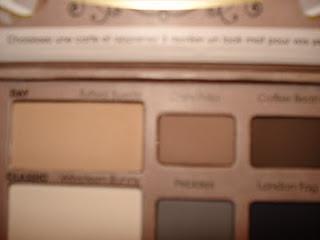 Left to right: Tufted Suede, Chinchilla and Coffee Bean