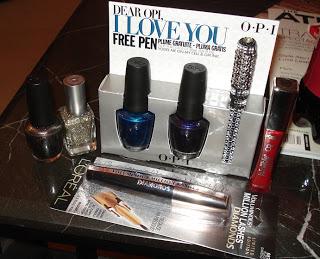 After this Ulta haul, I think it is safe to say that I need to refrain from buying nail polish for awhile.  But there was no way I could resist these gorgeous shades, and that pen.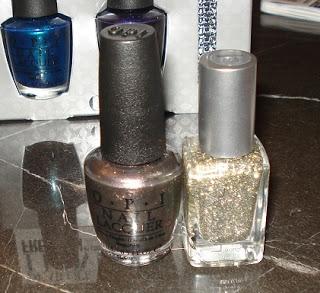 1.) "The World Is Not Enought" from the O.P.I Skyfall Collection.  All of the shades in this collection are beautiful.  If I had the money, I would have gotten each of them.  But I am not made of money, so I got "The World is Not Enough".  This shade really stood out and I do not own anything like it.  As of now, I don't even know how to describe it.  Sometimes it looks kind of purple, sometimes more brown, sometimes gray and other times a shockingly gorgeous mix of all 3.  Pictures will not do it justice.
2.) L'Oreal Holiday 2012. So, I don't exactly remember the snappy name L'Oreal came up with for this collection.  I just remember the word "Diamond" and gaping at all of the amazing sparkle.  And I went for the most sparkly thing in the collection: Colour Riche nail polish in Sparklicious.  Enough said.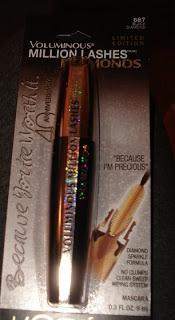 3.) Voluminous Million Lashes Diamonds in Black Diamond.  This limited edition mascara immediately grabbed my attention.  I have never tried this mascara, or any L'Oreal mascara for that matter.  The "diamond sparkle" description is what drew me in.  I cannot wait to try this and share my thoughts with you.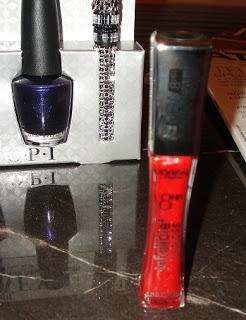 4.) L'Oreal Infallible Le Gloss in Sparkle Frenzy.  Of the three glosses in this collection, this lovely shimmery red is the only one that I was drawn to.  It is the perfect shade of red for the season.  There is also a shimmery nude and shimmery fuschia.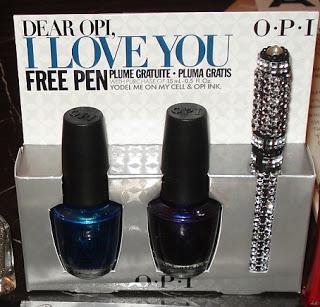 5.) Dear O.P.I set.  How adorable is this?  It combines two of my favorite things: nail polish and pens (I have an odd obsession with them). It comes with "Yodel Me on My Cell" and "O.P.I Ink."
Now the question is what shade of nail polish do I try first?