Back in December (which seems like
forever
ago already), I wrote about my
makeup haul from TK Maxx
. At the same time that I bought those make up bits, I picked up a few beauty bits too and have been meaning to share them with you for weeks!
As I mentioned before, I was very dubious about being able to find a good selection of cruelty-free products in TK Maxx, but I ended up being so pleasantly surprised.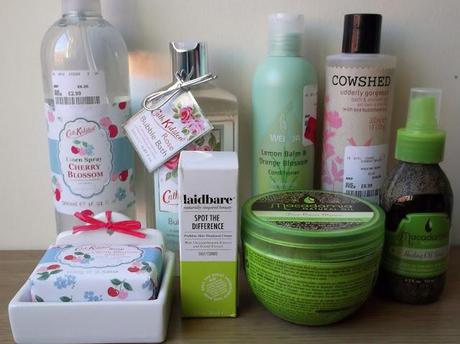 I was thrilled to find some brands which I already knew were definitely cruelty free, such as Cowshed and Weleda. A spot of in store Googling allowed me to discover that Macadamia Natural Oil, Laidbare and Cath Kidston are also cruelty free! That's another three brands added to my ever increasing
list of cruelty free brands
.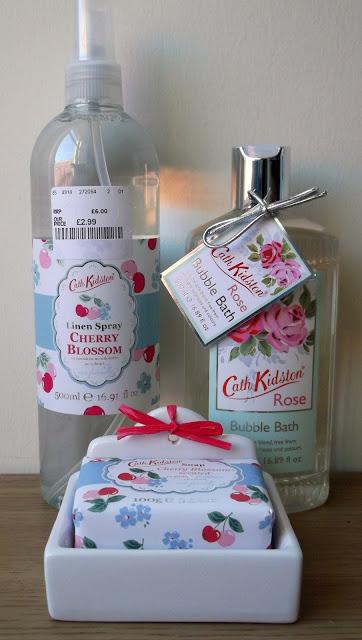 Who doesn't love Cath Kidston? The kitsch packaging and classic scents are a beauty bloggers dream. The Rose and Cherry Blossom ranges are my absolute favourites. I love the scents, which are very subtle and light, something you can't say too often about floral scented products!
Cath Kidston beauty products are made by Heathcote & Ivory who do not test any of their brands on animals. Did you know that Cath Kidston products are also paraben and sulphate free? That was (good) news to me too!
The Cherry Blossom Linen Spray has an RRP of £6.00 and I purchased it for £2.99.

The Rose Bubble Bath has an RRP of £6.00 and I purchased it for £2.00.

The Cherry Blossom Soap with Soap Dish has an RRP of £8.00 and I purchased it for £3.99.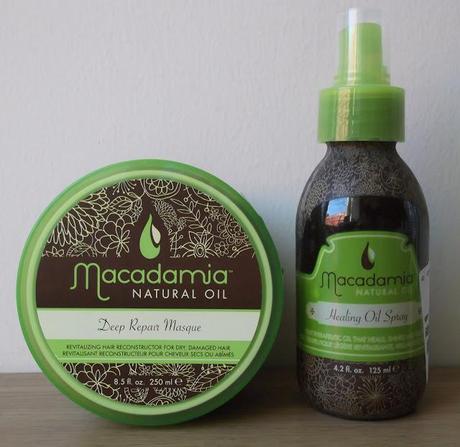 Macadamia Natural Oil products have been on my radar for quite some time but I'd never gotten round to trying them out until now. I've heard wonderful things about the two products which I picked up, so I'm hoping they'll help me to look after my naturally curly, dry hair without weighing it down too much.
The Healing Oil Spray has an RRP of £20.00 and I purchased it for £14.99.

The Deep Repair mask has an RRP of £25.00 and I purchased it for £16.99.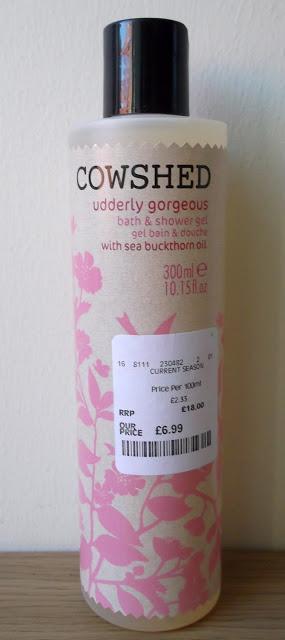 I've never noticed Cowshed products in TK Maxx before so I was delighted to see a few there. I knew they were 100% cruelty free because I've had a few pieces in my Amarya beauty boxes recently. Amarya have a strong cruelty-free stance regarding the brands they stock. You can read the email I received from Amarya regarding animal testing
here
Cowshed's Udderly Gorgeous range is actually a maternity range. I picked up the bath and shower gel because it was a good price, the packing is nice and the smell is divine, and hopefully it won't make me pregnant. I'm
pretty
sure I can't get pregnant from using maternity shower gel, right???
The Udderly Gorgeous Shower Gel has an RRP of £18.00 and I purchased it for £6.99.

Weleda are another brand whose cruelty free credentials I was 100% convinced of thanks to Amarya. Weleda have been producing natural beauty products for over 90 years, and they have been a 'go to' brand for me since I started to look for natural beauty products throughout my teenage years. 
I've yet to be disappointed by a Weleda product and I'm sure this conditioner will be no exception. I'd actually bought the accompanying shampoo from Amarya only a few days before my trip to TK Maxx for full price, gah!!
The Lemon Balm and Orange Shampoo has an RRP of £7.95 and I purchased it for £3.00 as a SALE item.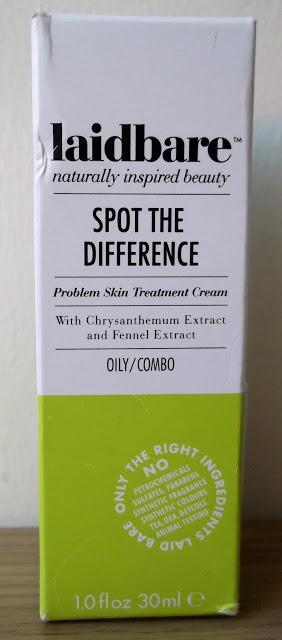 The lovely Evelyn from
We Were Raised By Wolves
has mentioned Laidbare products on her blog quite a few times. One of their products has even made it onto her Holy Grail list! When I saw that TK Maxx had the Laidbare Spot the Difference Treatment Cream at a great price, and then reduced further in the sale, I simply couldn't resist. Having read about Laidbare on Evelyn's blog I knew that they were cruelty-free, and this makes me super duper happy.
The Spot the Difference Treatment Cream has an RRP of £7.99 and I purchased it for £4.00 as a SALE item.
Has anyone else been surprised by the brands they've found in TK Maxx?
Lisa x