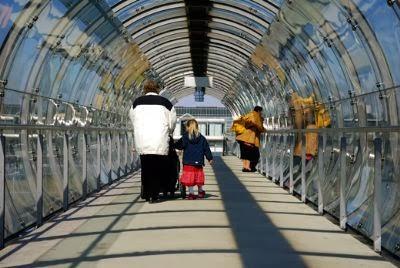 After Dushera and Diwali, it's time for Christmas, as many of us will be planning to visit family or friends this coming festive season of Christmas. 
Travelling during the festive season is always going to be a problem, whether it is by plane, train or automobile.
Here are some of the essential tips for you to make your traveling during this festive season hassle free.
Deliver direct
If you are traveling by plane, try not to carry presents, as they will obviously get unwrapped at security or even you can end up paying more for the extra weight. Try to get them delivered directly, or if you can't do so, you can off course ship them beforehand. 
Plan for Delays
As the winter season is closing up, the weather will probably hamper your traveling and reaching your destination at time. Make sure that you pack things for entertainment to keep everyone occupied and all your travel details easily to hand, so you can make calls easily if you need to let anyone else know that you are stuck on your way.
Leave a Note
Also make it a point to leave a note at your home, so that Santa can know about your temporary whereabouts. If you don't have an option of chimney, let the kids leave suggestions for alternatives for Santa to deliver the gifts. Also that, do not forget to leave something to snack on at your home, as it is probable that the Santa may feel hungry when he reaches your destination. 
Enjoy Your Vacation
Leaving your permanent home for the festive season means there is no hassle for last minute visits, no hurry to reach for the sale shopping and of course no exhaustion of decorating your house. Enjoy your free time and use it to relax and have fun with your family members or your friends.
Ref:
http://www.algarveresident.com/0-50554/algarve/how-to-travel-stress-free-this-christmas