It was dessert time at our house and out came the mini doughnut maker, for the first time. The kids have been bugging me for the longest time to use it!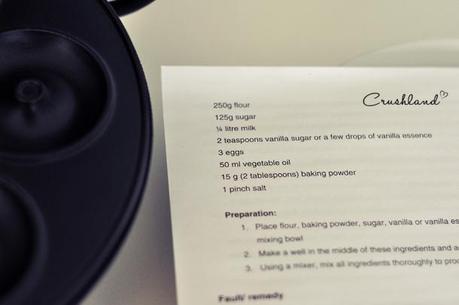 The recipe was quite simple, just mix everything together, spray the surface with Spray n Cook and fill with the batter.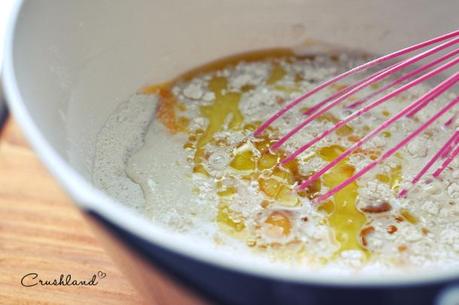 Mix, mix! For me, a quick recipe means being able to whip it up together with minimal fuss (ie at all costs avoid getting out the hand-mixer and finding that two-prong plug adaptor) but eventually had to do just that because the whisk wasn't getting it smooth enough.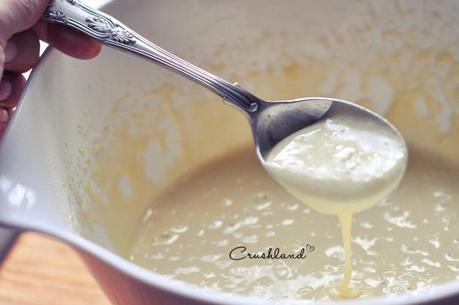 Perfectly lump free. Also, this is my favorite spoon.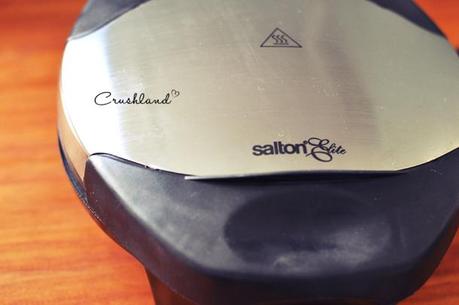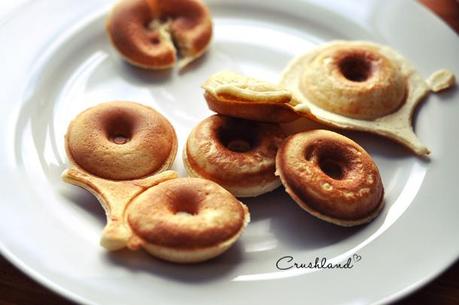 Did I mention this was the first time I used the doughnut maker? I used too much batter and it ended up like this.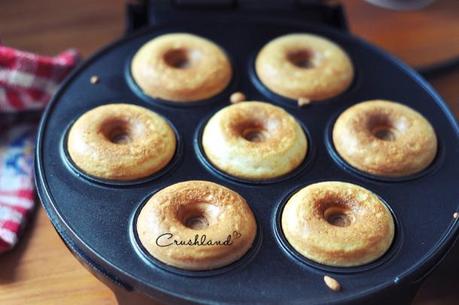 Much better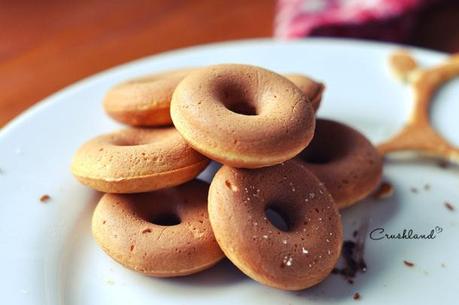 Cinnamon doesn't stick well, I think it's the lack of oil since it's not deep fried (win).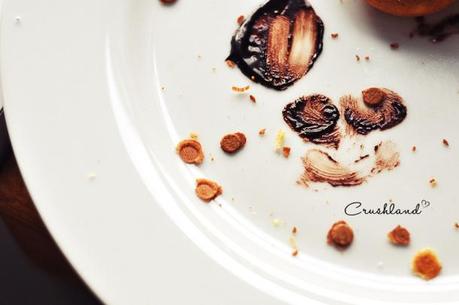 The little baby doughnut holes.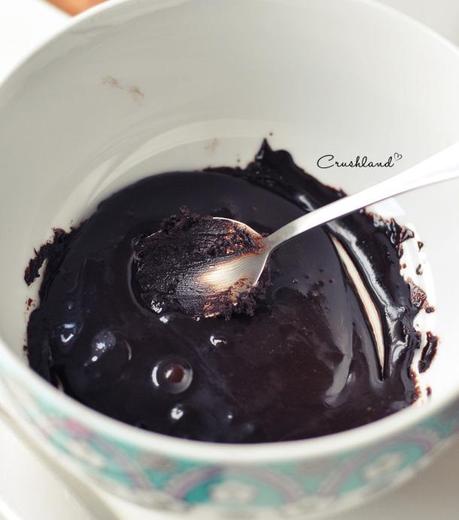 But I had this in the fridge! Dark chocolate frosting left over from a cake I made. It's usually a fluffy, creamy consistency but I melted it to coat the tiny rings evenly. I made it with icing sugar, lots of good, dark cocoa, pure butter, fresh cream and vanilla.
Add sprinkles, and enjoy!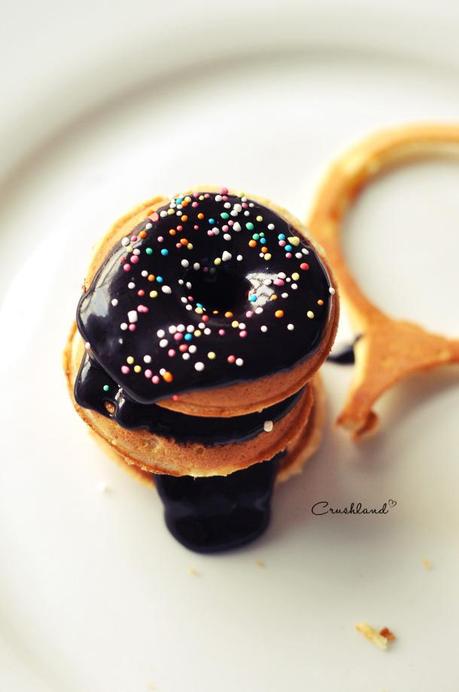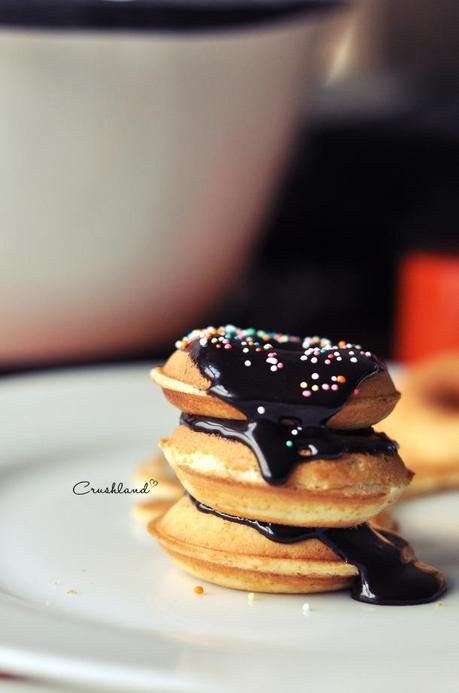 The daddy bear got doughnut stack…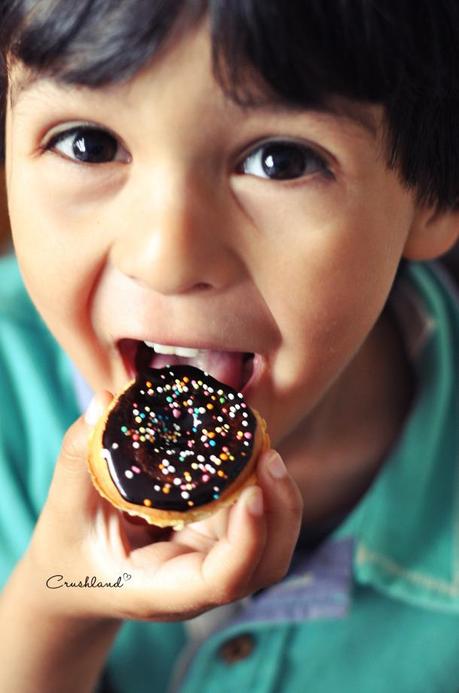 The boys just went wild, without even using plates.
Miki: "This is the best day ever!"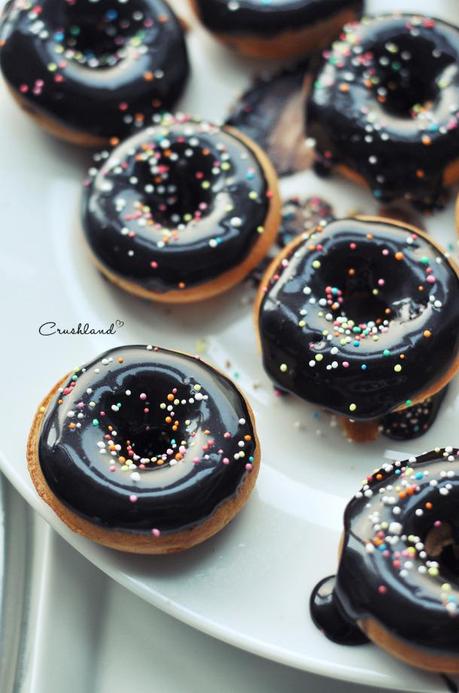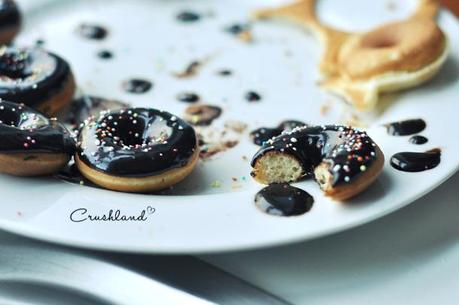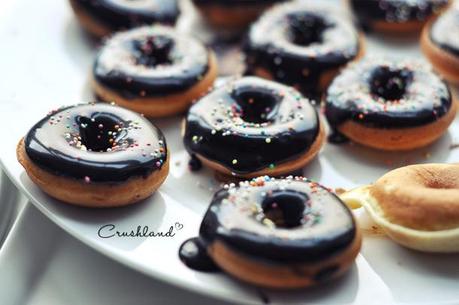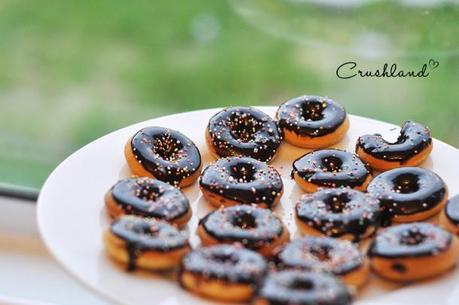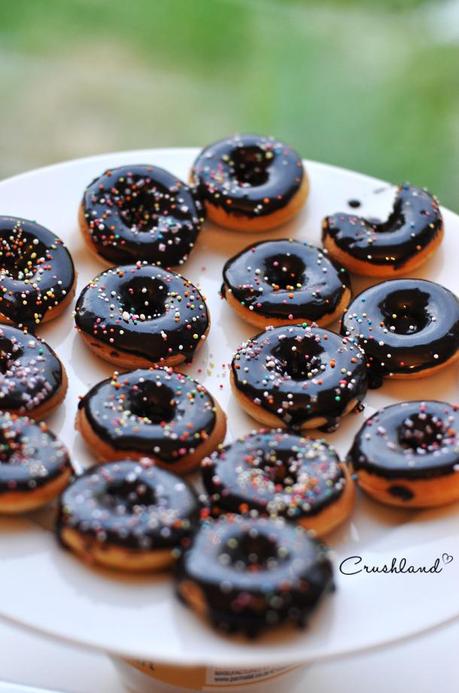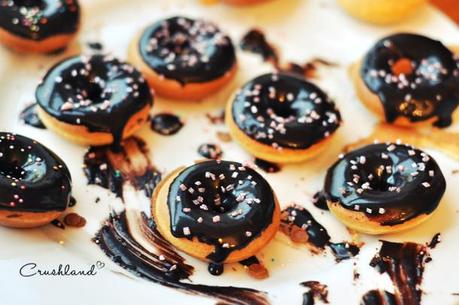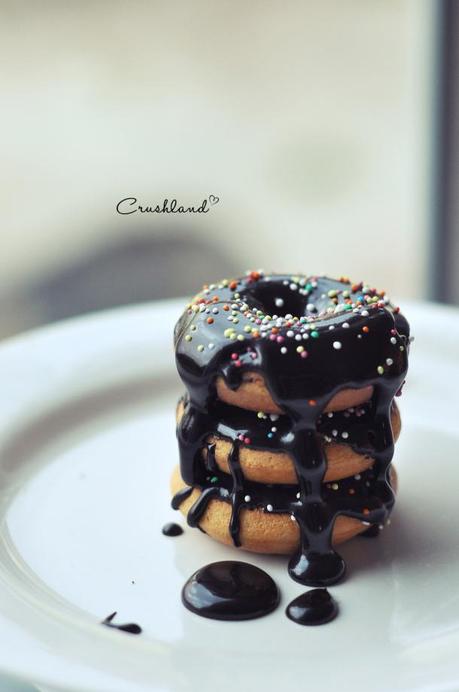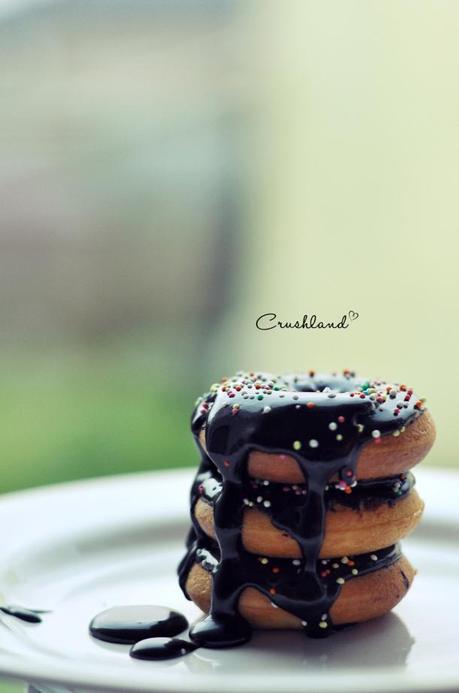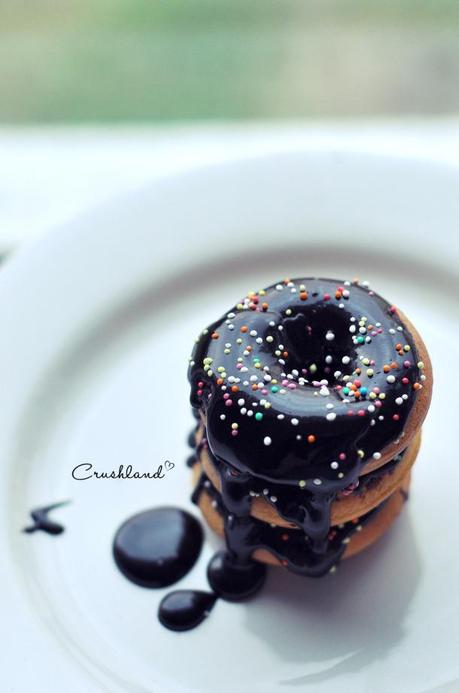 And because this is My Kitchen I get to do this!