Hello! It's been about five months since my last post, and I had no idea it's been so long. I thought this gorgeous weekend away would be an ideal way to get back into regular blogging…
Remember last year in Winter when I posted about a weekend away at Elandskloof Farm? (Here and here) We had a great time with roaring fires, limited technology to interrupt family time and lots of hot chocolate and s'moreos!
A few weeks ago I was contacted by Elandskloof to take pictures of their brand new and breathtakingly beautiful Riverside Cottages, and to spend the weekend while doing so. Perfect! We packed our bags and set off the following weekend… just as I reached 28 weeks pregnant and was really the latest I could risk traveling comfortably until after baby arrives :)
We set off on a Friday afternoon and an hour and 50 minutes later we reached the familiar gates of the farm.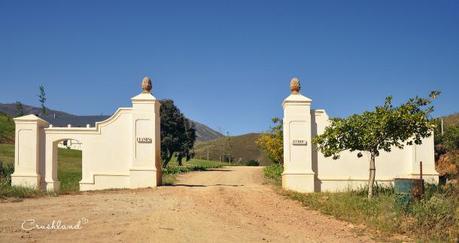 And made our way down to the riverside where the five new cottages were waiting.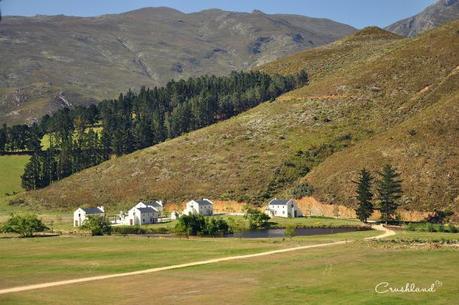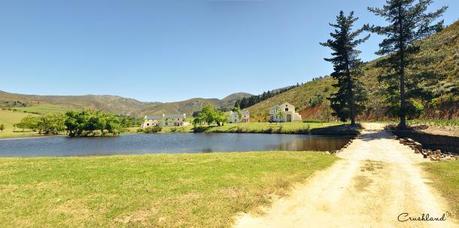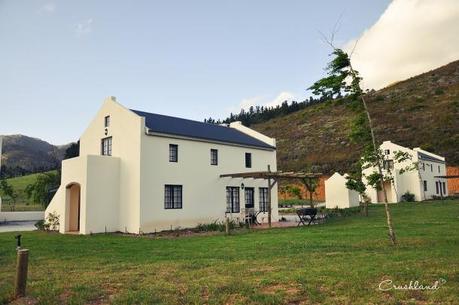 Our place for the weekend, right next to the water. Each cottage consists of a six sleeper downstairs and a bachelor upstairs, to rent  separately with different entrances. We were offered both for the weekend so that I could photograph.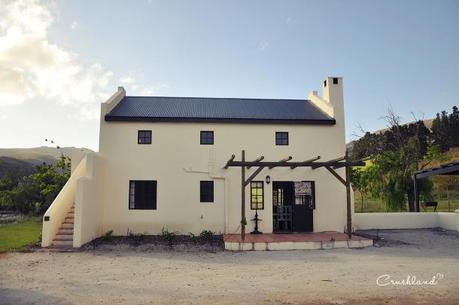 The view from the balcony.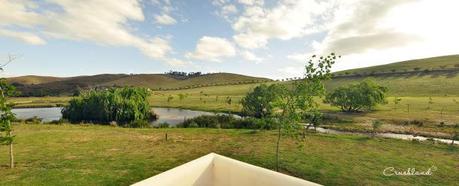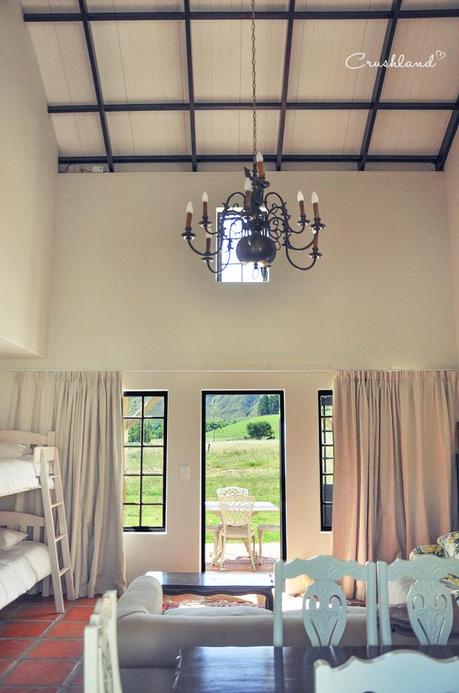 I sent the guys off to explore while I took some snaps of the houses while still in pristine condition. I loved all the thoughtful details, like the granite tops, gas stoves, dishwasher, 100% cotton linen and decor. Each cottage is tastefully decorated, with different furniture (in the same style) in each. There was no going online and buying in bulk here! Also fully stocked with beautiful glassware, tea/coffee/sugar, salt and pepper grinder, towels, wood, and fully equipped kitchen.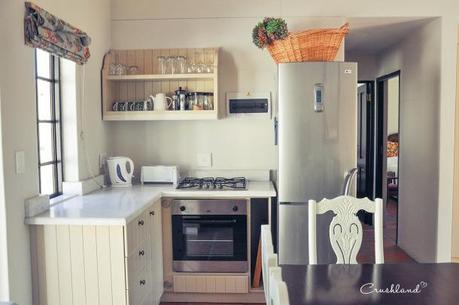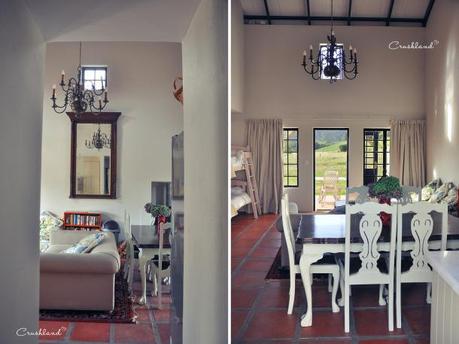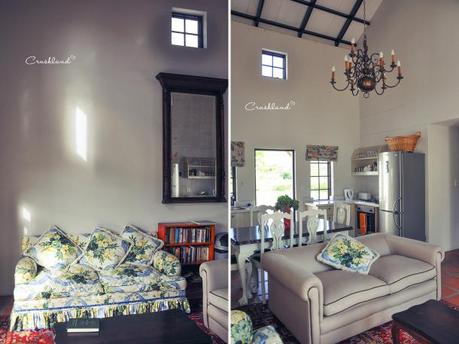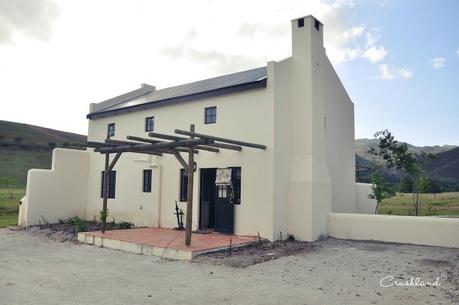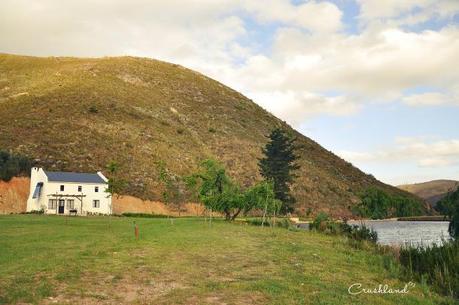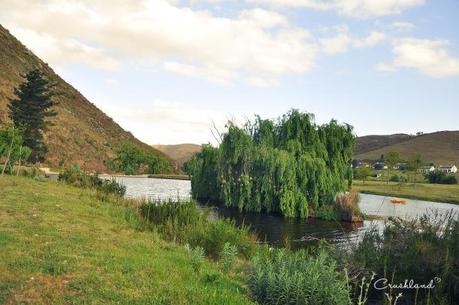 The boys couldn't contain themselves, here are some pics Yusuf took while I was busy playing photographer…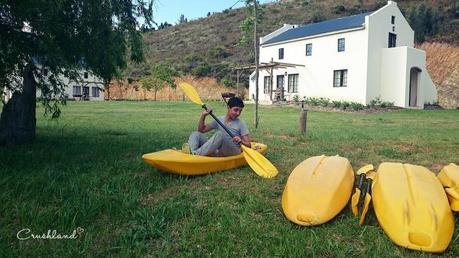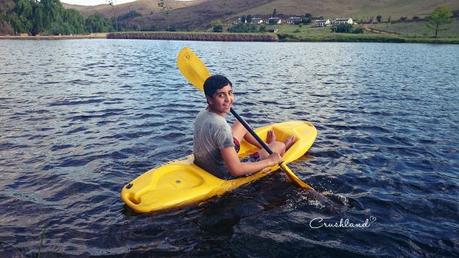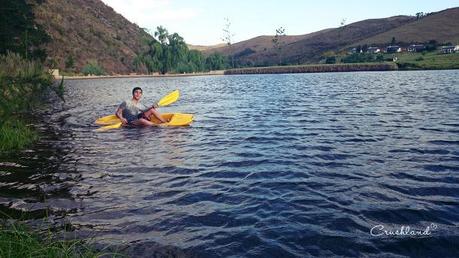 In the distance you can see another group of houses, called the Thatched Cottages.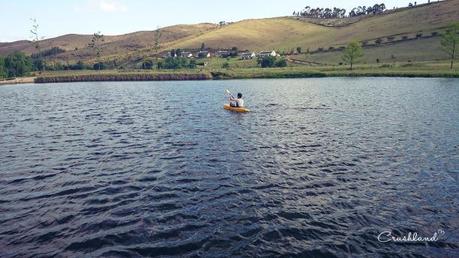 The river is kind of dammed up on one side to make it deep enough to swim, then continues on further down.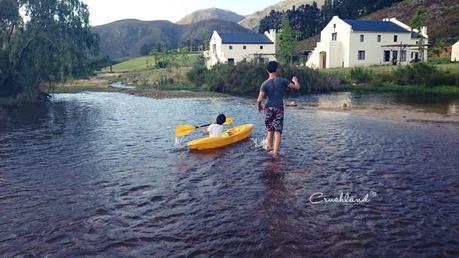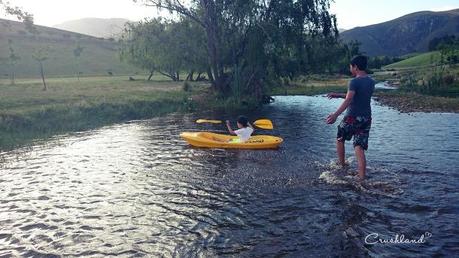 Do you see THE BUMP!?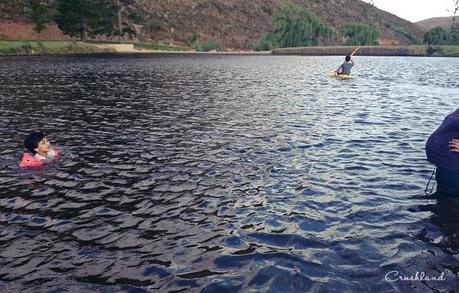 The water was so warm at the end of the day.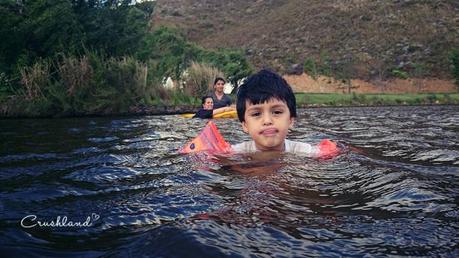 We made use of the 'waterproof' feature of our phones, but still not completely getting them wet just in case!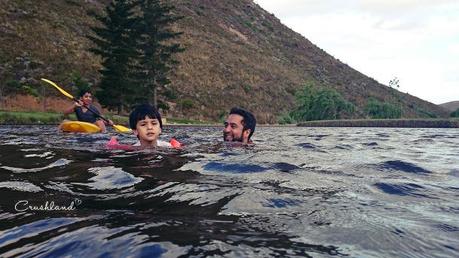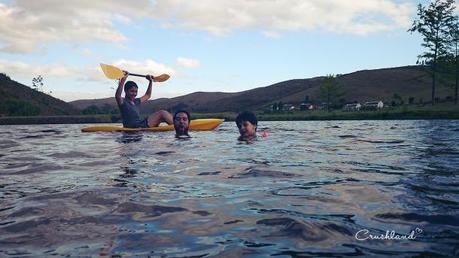 River selfie: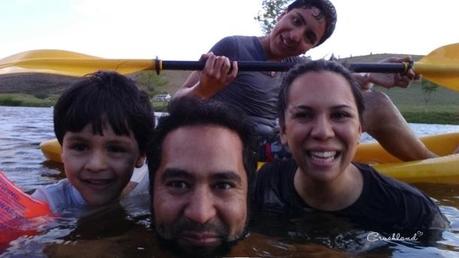 When the sun started setting we walked back up to the cottage.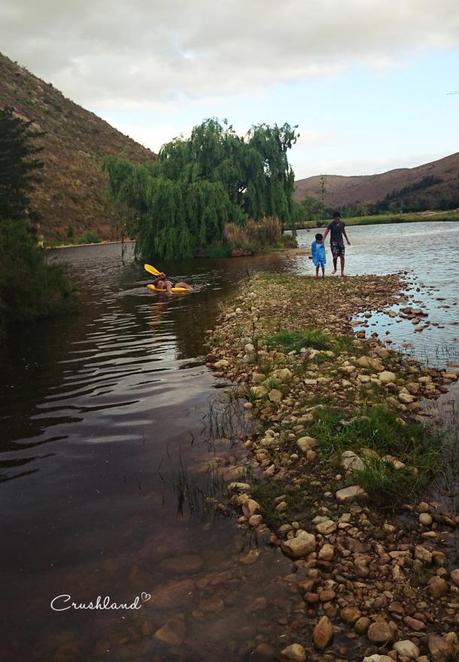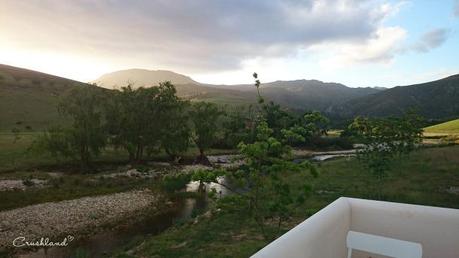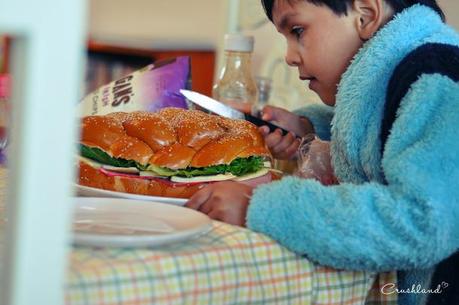 Where we all washed up and the boys helped me throw together a sub for dinner.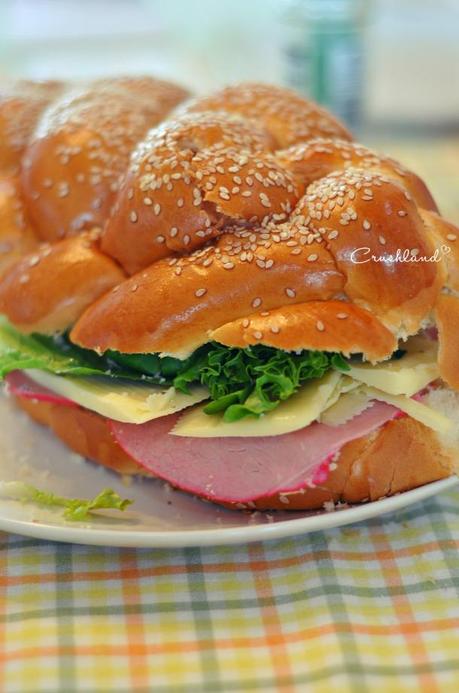 Later, we were joined by the rest of the gang and of course, had to light up that fireplace!
:)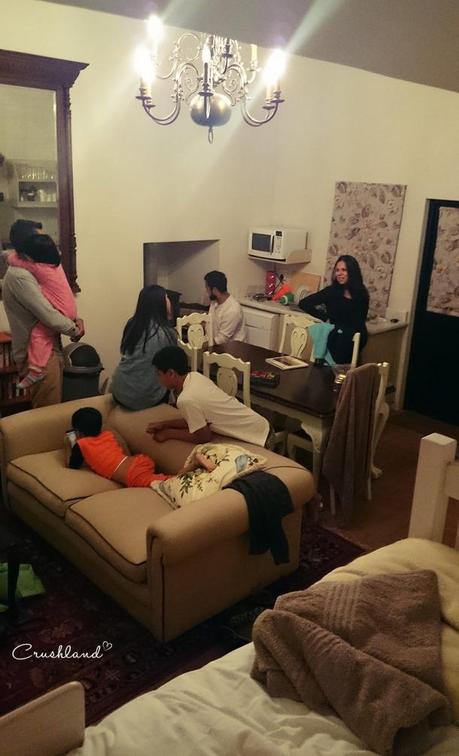 Picture credit: one of the kids from the top bunk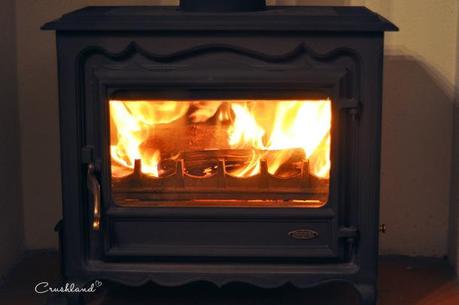 The rest of the weekend to follow soon!
Go to www.elandsklooffarmcottages.co.za for more info.