My sister was in town recently and on the morning of her departure we decided to do brunch at Pearl Spoon.
It's situated on Belvedere Road, next to Snoekies and Caltex. I've passed it a few times and gazed at their menu on the blackboard at the entrance but never had the chance until now. We were in for a treat…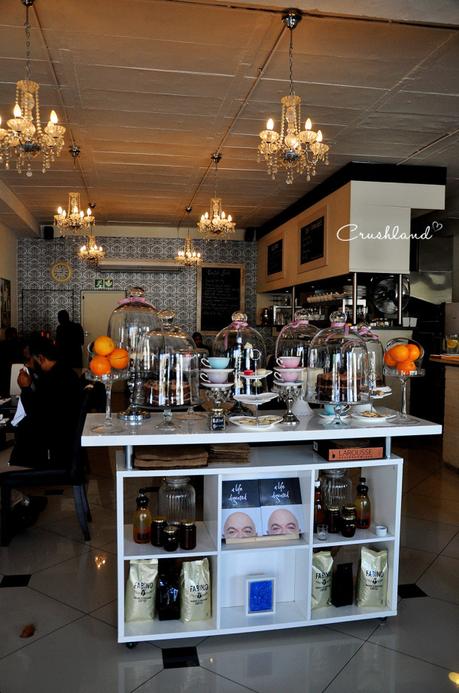 This beautiful display of desserts greets you at the entrance (so pretty).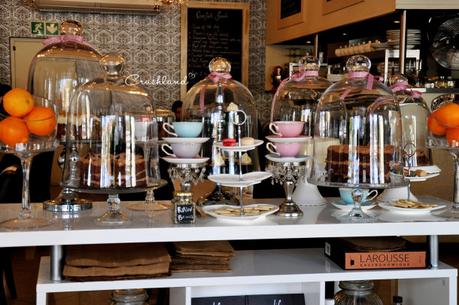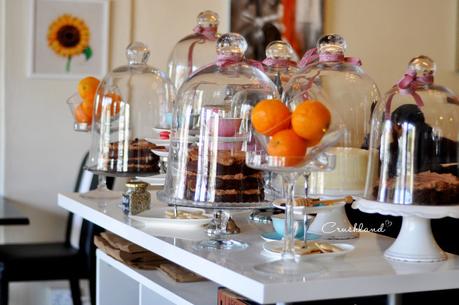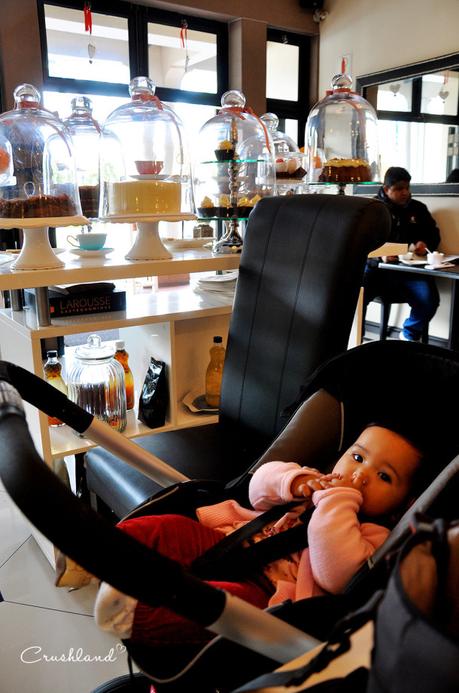 Anything for me mommy?
It was a Monday morning and only two tables were available, clearly a very popular place. The co-owner, Jody, is an old friend of my sister's and between catching up recommended the Eggs Benedict because I had such a hard time deciding!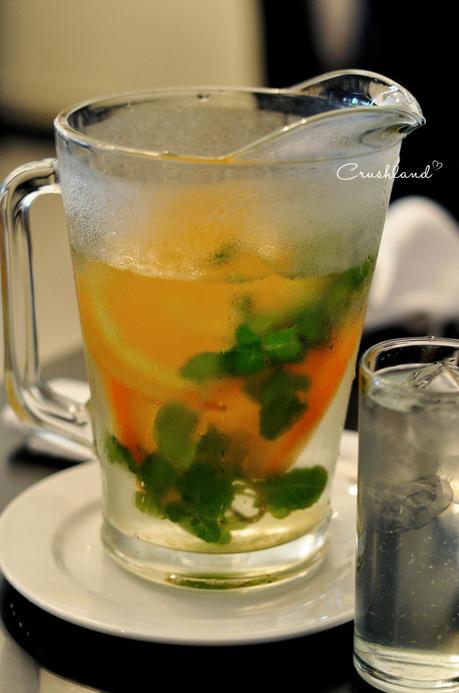 Two perfectly poached eggs served on a toasted croissant with either salmon or macon, hollandaise and rocket.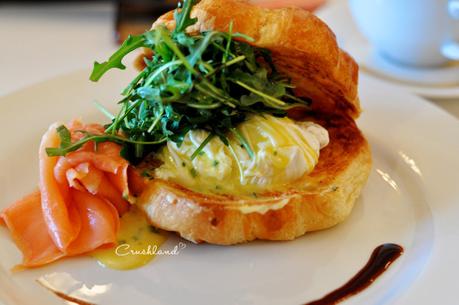 I opted for the smoked salmon version, of course.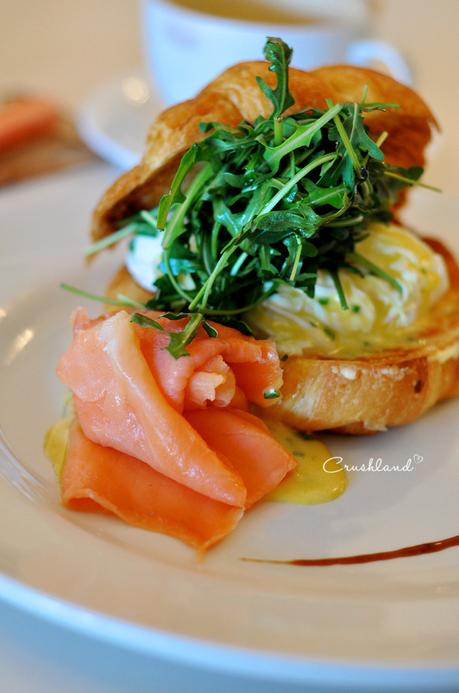 My sister had the beef medallions with potato rosti and poached eggs, with a side of mushrooms.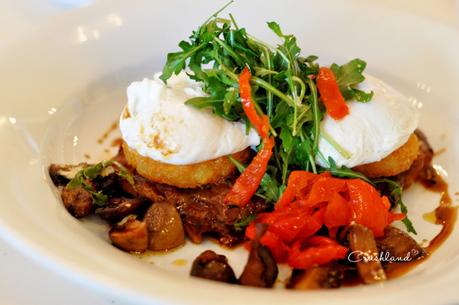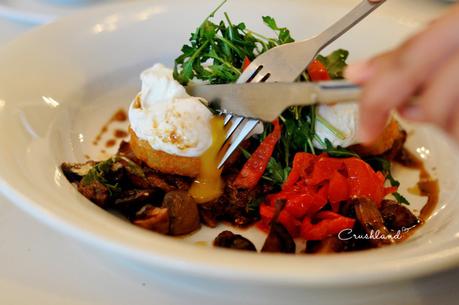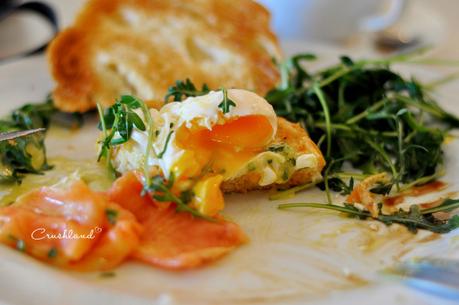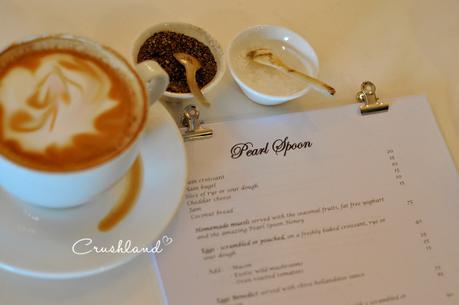 Cappuccinos and carrot, apple and ginger juices to drink (with the complimentary pitcher of orange and mint water).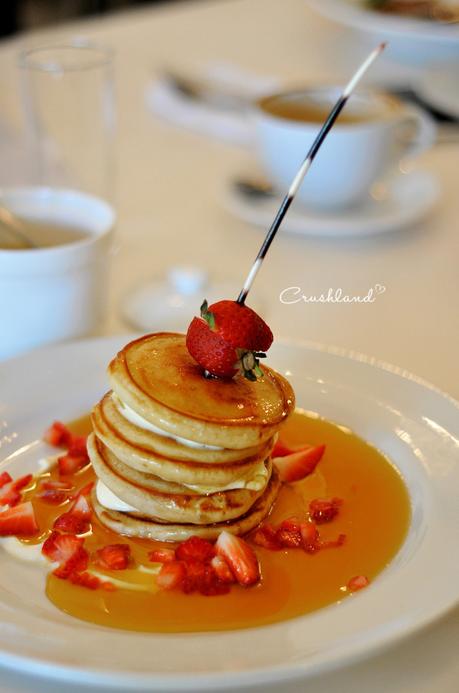 Pancakes with creme fraiche, strawberries and syrup.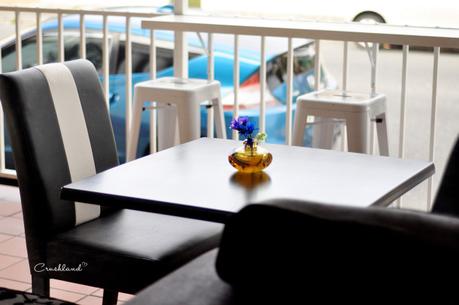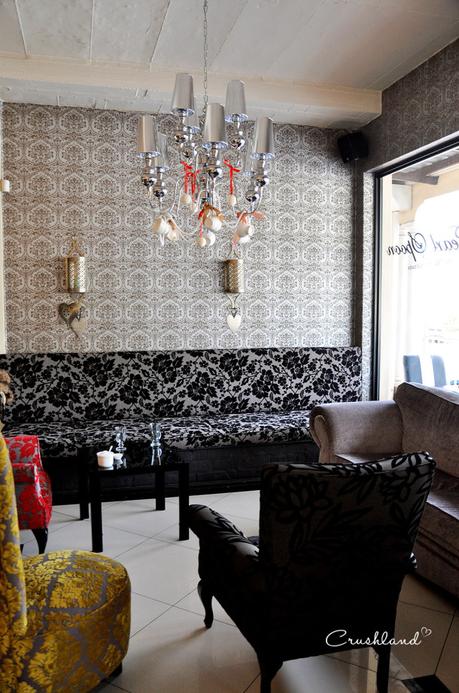 Another peek at the cake table: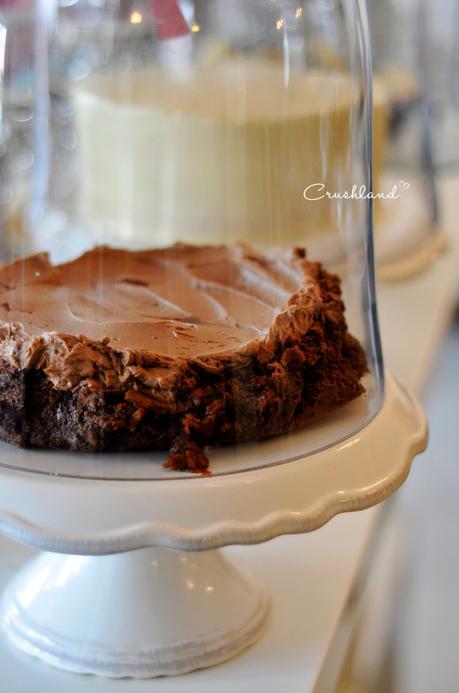 Flourless chocolate cake with chocolate cream cheese frosting.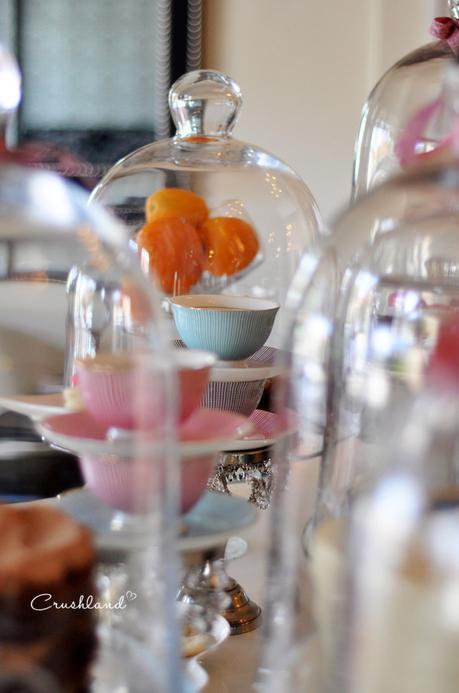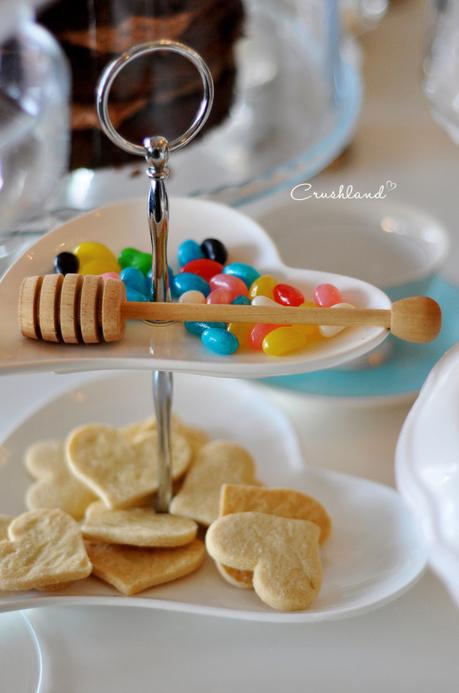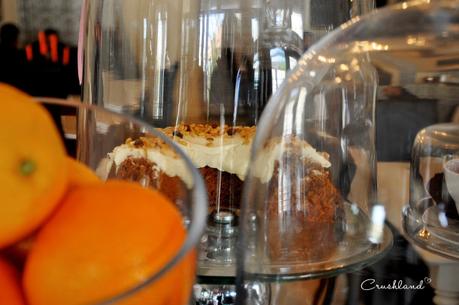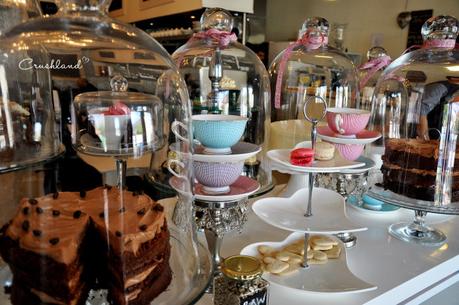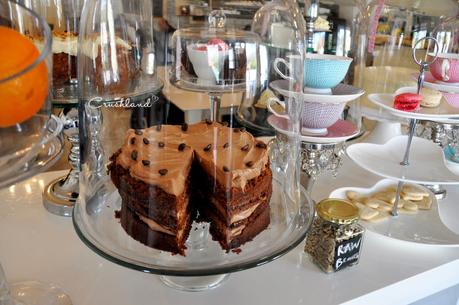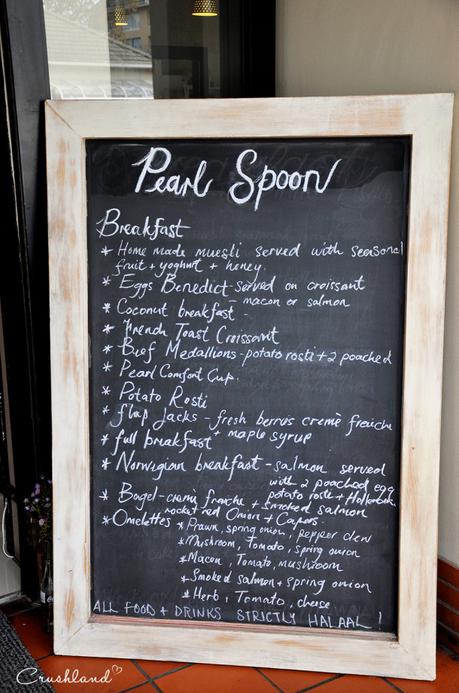 The food was delicious and very well presented. The food and decor were both a visual treat, basically everything our hungry selves hoped it would be. We enjoyed the cosy, chic atmosphere and the service was good. They are open for breakfast, lunch and dinner with an array of exciting dishes to choose from.
Pearl Spoon
44 Belvedere Road, Claremont, Cape Town
021 839 2692
Halaal