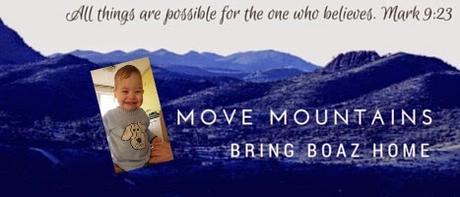 This Lenten season has been a remarkable season of growth for me and I honestly feel myself growing closer to God but trust me, I still have a very long way to go. I lose my temper way too quickly on some days and end up yelling when I want a calm voice. This leads me feeling guilty and frustrated with myself for not setting the best example of "keeping my cool" for daughter daughter.
But in the mix of all the chaos she is picking up on good examples --- like my fundraiser for Move Mountains: Bring Boaz Home. I took Spring Break off with her and when I pulled my computer to the table she asked what I was up to. When I said I wanted to do a blog post since this was the last day of my fundraiser for Boaz she got it right away. She said, YES! You should write a post and let people know that it is the last day, what it is for, and what the water bottle is good for....just in case they don't know.
Who am I to say no to darling daughter's great advice?
What is this for?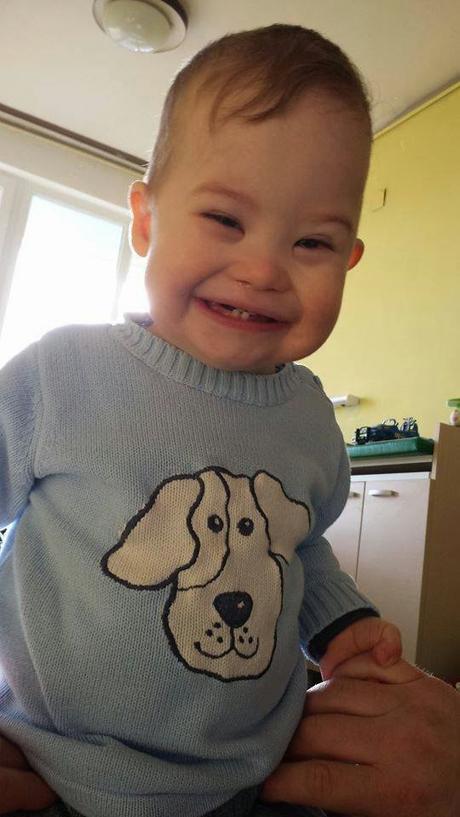 This fundraiser is to raise funds for Toby's parents to adopt another little boy with Down syndrome.Boaz is in Bulgaria and is adorable! His forever parents got to meet him over a month ago but due to laws, paperwork, finances, etc. they had to leave him there and go back to Nebraska. This still is gut wrenching to hear! Imagine meeting your child and leaving him behind? Things are happening. Water bottles are being sold and funds are coming in through other avenues to make this adoption happen. Continued prayers on my part that this family is forever united as soon as possible! You can help today by purchasing a water bottle with the coupon code BOAZ to mark you purchase as part of this fundraiser PLUS as a special thank you, you will receive 10% off but act fast. This ends today!
What is the water bottle good for?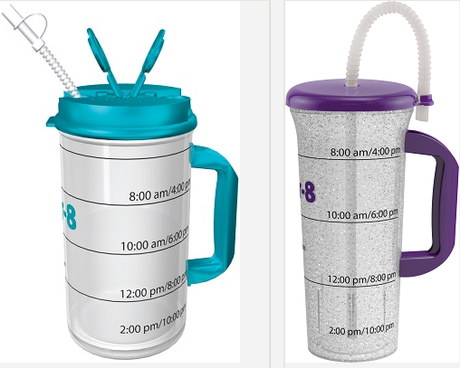 To keep you on track with your hydration needs. The standard bottle is $11.99 and the insulated version is $12.99. I got the standard bottle as I felt it would fit better in my car's cup holder on the way to and from work but in retrospect, the insulated version would be nice to have with me at other times....such as beach day the other day. I tucked the straw in my cup, put it into the cooler, and stayed nice and hydrated at the beach. It was perfect!
The bottle also has hour lines to keep you on track. For me it is nice to see how I am drinking throughout the day and I have found myself taking another sip or two just to get to the next line. Yes, any water bottle can serve your drinking needs but imagine a bottle that encourages you to take one more sip. That is what this bottle is doing for me! And no, you don't need to be an athlete to benefit and trust me, darling daughter loves sipping from it too. I just need to remember on those days that the lines are for two....not just me.
What's better than the good feeling that you are making a difference in some one's life? 
You can win a free bottle if you enter fast as the giveaway ends today. The giveaway item was purchased by me to give to one of you to thank you for your time and it is the standard bottle.
Daily Gratitude: I am thankful for the 18+ bottles sold to date. That is over $40 going to the adoption fund PLUS I had a generous donor choose to skip the bottle purchase and make a $100 donation to the adoption fund! To just make a secure online donation, you can go to the family's Go Fund Me page.
Daily Bible Verse: 

But if anyone does not provide for his relatives, and especially for members of his household, he has denied the faith and is worse than an unbeliever. ~ 1 Timothy 5:8