I feel it has been ages since I posted. I mean like years! And it has been awhile. My last post was on April 8th about my April Fool's Day fall and things have been crazy and hectic ever since. I have been so busy and I would love to say I have been running miles and miles but that would be a lie. But I have been running as much as I could and battling frustrations, excitement, and exhaustion.
First, my fall ended up erupting into a whole new realm of recovery. My wounds are healing beautifully but you see, I have this thing with adhesives that I thought I had under control but didn't. Foolish me and darn band aids resulting in a rash that was awful...and is still present but so much better. I tried everything. Two different topical corticosteroids and then I did what I didn't want to do...started taking oral steroids and the rash is slowly but surely getting better. You can still clearly see the band aid "burns" as I am lovingly calling them and I learned that self adhesive wrap is a no-no for me. The thing is...I should have known better. I battled a very similar battle after my emergency c-section and a rash taking over my body due to adhesives. I didn't scrub, scrub, scrub to get the adhesive off my body.
For those of you who do not follow me on facebook, twitter, or instagram....here is part of my photo journey of the wound development.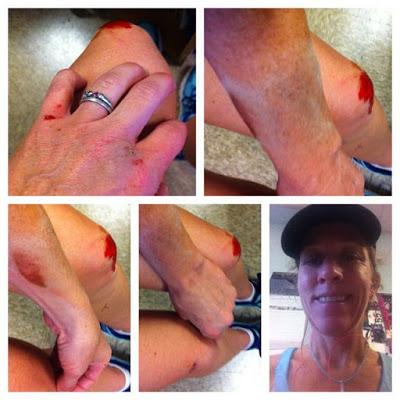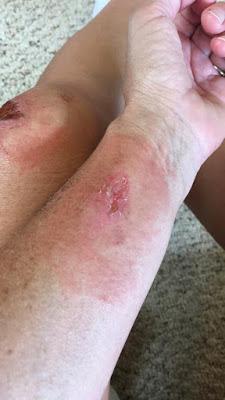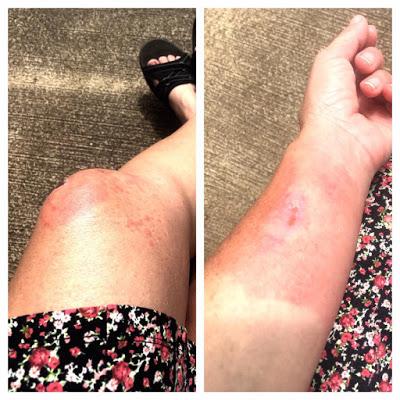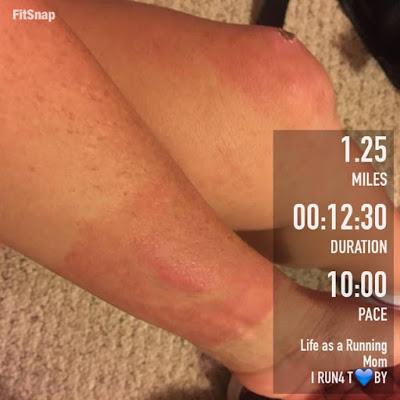 Second, my mom came to town! She is only here a week so I took time off of work and am doing some work from home but even so it seems there is not enough hours in the day to get it all done. We are so busy every day but right now she is chilling with a book while I am chilling with a cup of coffee and you. By the way, did you grab a cup of coffee? I have a delicious cup of chocolate chip coffee with a touch of coconut milk and I must confess, my mom gave me a few skinny oreos too. Hey, you only live once and if you can't indulge in oreos with mom that is sad. Thank you God that oreas are dairy free! The donuts at the donut shop she wanted to go to today...not dairy free. But she indulged.
Third, we went on a whalewatch and saw no whales. But it was still awesome to be out on the water but it felt kinda odd enjoying such beautiful scenery when family and friends in Texas were fighting floods and some stuck on roadways. Yes, I did feel guilty saying, sorry it is flooding, be safe, we are about to go look for whales! How would you like to see Maui from the water?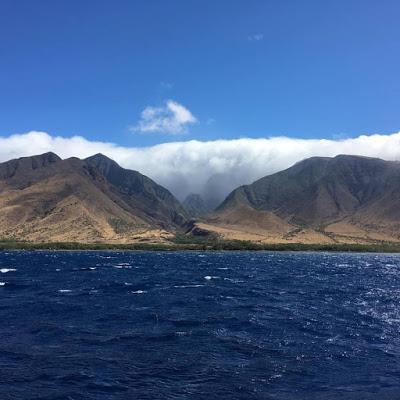 And fourth, darling daughter made her First Communion!!!!! I am so excited. Busting from the seams excited. This is big and she looked so beautiful!!! I don't expect her to feel it like I do. Hey, I was a kid once and a teenager once and a "know it all" young adult once who thought I did know it all but to be honest, I was clueless and made too many stupid mistakes. But I am honest about it now and hope she can learn from some of my mistakes although I am sure she will make her own. Dear God, watch over and protect her. Keep her safe from harm and if she wanders, stay by her side, watch over her, and call her back like you did for me. In Jesus' name I pray, Amen. And sorry for the squinty eyes, the sun was bright!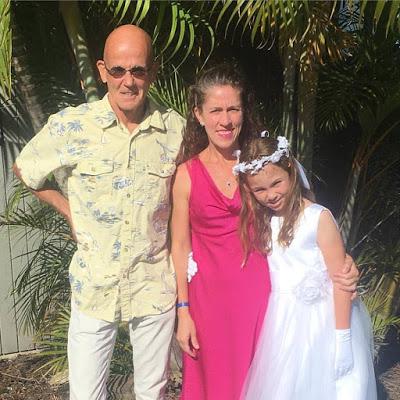 Truly, this girl means the world to me and I am so blessed to be her mom and so thankful she understands that sometimes even I mess up. Yesterday was one of those kind of days where I felt like a mothering flop but at the end of the day we cuddled and told each other how much we love each other. We say sorry. We say I forgive you. And we grow. I like it this way. No one on Earth is perfect and I do not want her to try to be perfect like I did for so many years. Oh how silly I was!


Daily Gratitude: I am thankful for all the blessings in my life.




Daily Bible Verse: What then shall we say in response to these things? If God is for us, who can be against us? ~ Romans 8:31