Lots of honeymooners think of fleeing the UK after the wedding, especially so in autumn and winter. But, as the nights start drawing in, and now that there's a distinctly autumnal touch to the air, I can't help but feel that there's few places I'd rather be. If you're going to stay in the UK then you want somewhere that's really cosy and welcoming, somewhere where you can go out for long, windswept walks (preferably with a lunch stop in a pub), before retreating to your hotel, where you can warm up by the fire. Scotland, in particular, has an irresistable, wild romance about it, and some suitably wonderful hotels; here's three of my favourites.
Isle of Eriska, Argyll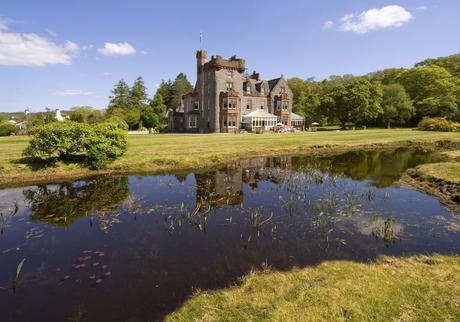 If you've always wanted to live out your country-pile fantasies, then Eriska could be the place for you, set in a beautifully restored, old house in the middle of the Scottish Highlands, on its own private island. The island, which is reached by a small bridge from the mainland, is home to some gorgeously photogenic highland cattle, not to mention deer, otters and badgers, and grey seals can often be seen in the water. One of the things that really appeals about Eriska, aside from its location, is that though the house is decorated in a very traditional way – think wood-panelled lounges, touches of tartan, and big old fireplaces – it feels very much in keeping with the property itself, without looking like a pastiche, and modern touches stop it from looking fusty or old-fashioned.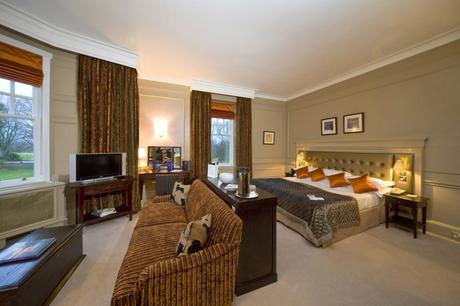 This is very much a luxury hotel, so there's a celebrated restaurant on site (well, you wouldn't want to have to leave the island, would you?), a thoroughly modern (and calming) ESPA spa, a golf course, and even a sports hall, among countless other activities on offer. If you want all the trappings of a hotel, but complete seclusion, Eriska also has its own self-catering property (from £1000 a week), which boasts its own outdoor hot tub. The island is best reached by car – Oban is just twelve miles to the south – or train, as the nearest station, Connel Ferry, is only six miles away.
From £330 a night.
Ardanaiseig, Loch Awe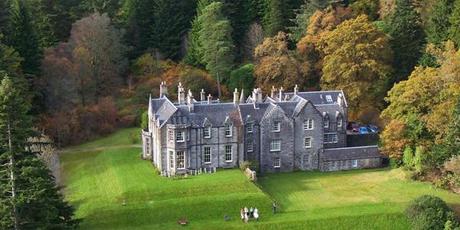 At first glance, this may seem to be any other country house hotel, but a closer inspection reveals Ardanaiseig to be a little more quirkier than it first appears, with the owner having added a little "rock and roll" to the property – so alongside the more traditional furnishings of this old baronial home, you'll also find reworked oil paintings of Lauren Bacall and Bianca Jagger lining the walls, and bright injections of colour throughout. The real treat, however, especially for honeymoon couples, is the boatshed, situated right on the loch and utterly secluded, blending Scandinavian architecture with 1960s furnishings.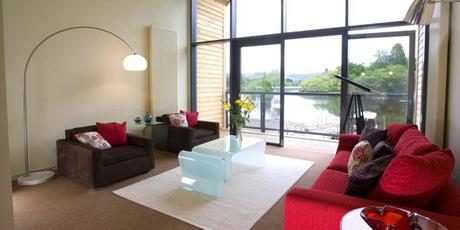 The location of the hotel, right on stunning Loch Awe, is undoubtedly the star of the show here – and this really is the place to get away from it all; the nearest town, Oban, is 45-minutes' drive away, and the loch is surrounded by nineteenth-century gardens and forests, the latter being home to roe deer. Bikes are available for exploring, or you can head out onto the loch by boat; the six-course dinner is a veritable feast, with the menu changing daily, and the bar has open fires that are perfectly for whiling away the evenings.
From £110 a night.
Cameron House, Loch Lomond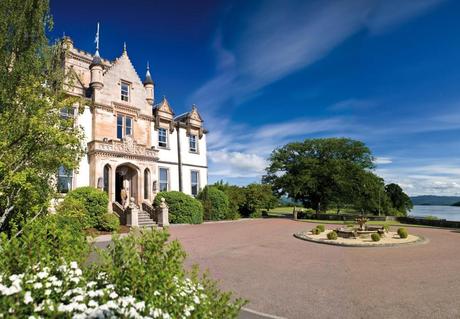 But if it's highland drama that you're after, then it's hard to beat sumptuous Cameron House, set on the banks of Loch Lomond; think lots of deep, rich colours, plenty of tartan, and just enough modern touches to make it feel utterly luxurious. I particularly like the look of the "Whisky Suites", with their four poster beds and a "wee dram" of whisky by the bedside. You can sample more of the finest local whiskies (I'm sure there's a lot to make your way through…) at the Great Scots Bar, with its view out towards dramatic Ben Lomond.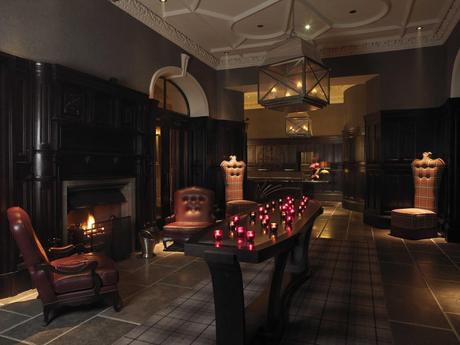 Dinner here is all about steak – which seems fitting for such a dramatic hotel, really – or there's the more casual New England-style Boathouse down on the Loch. Like at the other two hotels, activities abound – from sailing and sea plane trips to archery, falconery and golf – or you can just completely unwind in the spa.
From £129 a night.
Photos courtesy of Dennis Hardley Photography; i-escape; Cameron House