well I spent the last week plus in Vegas.  it was an awesome trip for a wedding and a birthday party. I got to do a lot of things and best of all see some friends I haven't seen in a while.
I have lots of processing to do so not sure how fast I can get the blog posts done but here is your teaser picture.  if you have seen my blog header you might recognize this.  the blog header was taken last year while at the valley of fire.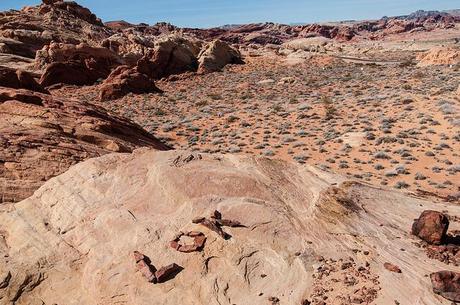 we were playing around with the rocks and made this. Yes that is my last name.