This four-tiered chocolate cake was my first real wedding cake, and was a real challenge! It was a request from my cousin Ilhaam, which I gleefully accepted. Until she settled upon a Royal Blue and silver theme. I was afraid.
It took hours of hard labor (and lots of help from my dad) to color the pristine white fondant icing with 10 bottles of royal blue gel colouring. Which is a lot because it's so concentrated.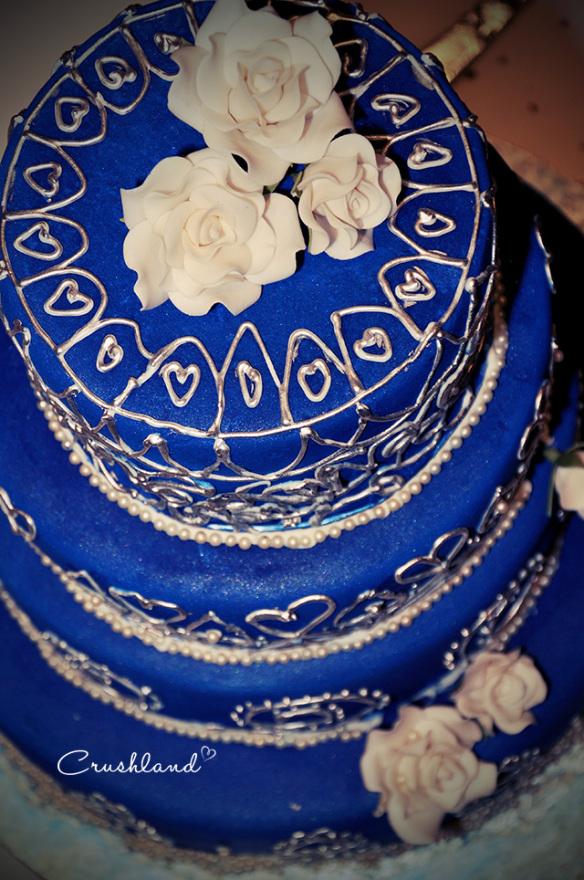 On top of that, I dusted it with a very fine shimmery blue pigment. What I did not know was: a) It sticks to EVERYTHING   b) It's not water soluble and does not wash off. ANYTHING.   c) My house/utensils/clothes/favourite kabuki brush would have a blue shimmer for weeks to come.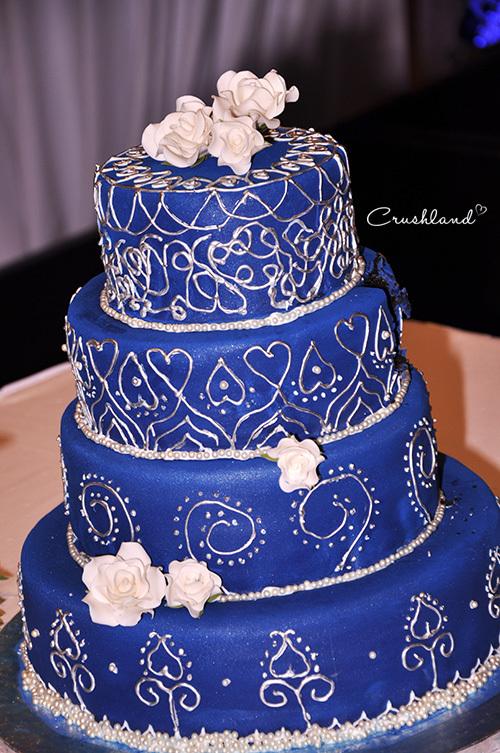 I wasn't sure how much icing I would need and proceeded to make double the quantity as I didn't want to have to mix another batch for fear of the shades of blue not matching up. Hoarder that I am, I kept the leftover blue batch sealed up at the bottom of the fridge for months, in case I got a Smurf cake order, or something very blue along those lines. (Never happened.)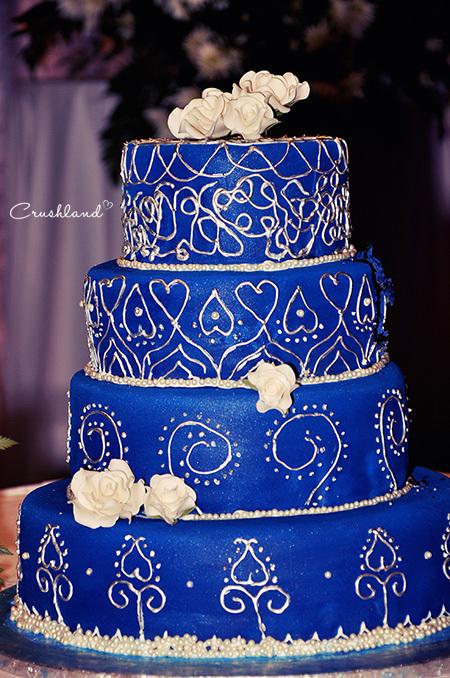 Finished off by piping white royal icing, and then painting it silver which again took longer than anticipated. Not my best piping work, but I was still new at this. And a dusting of pearls. No wait… meticulously applying pearls one at a time.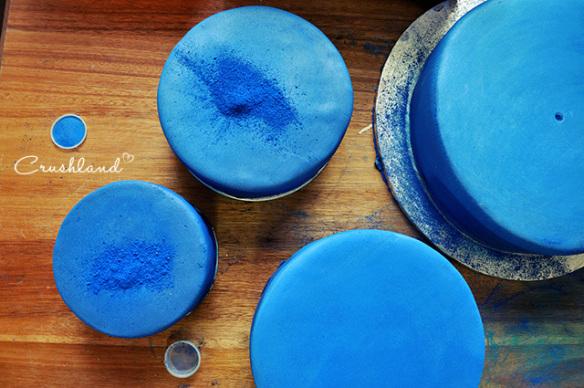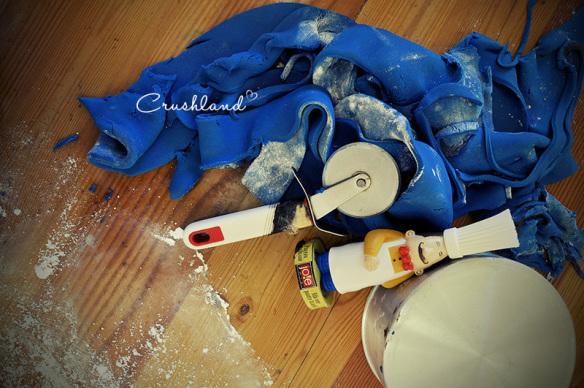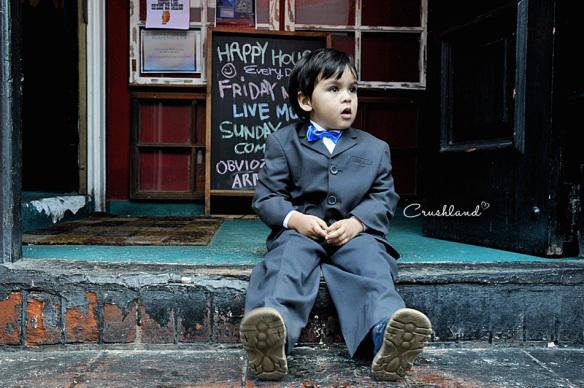 Some pictures I took during the day, on the bridal shoot down the characterful road in Obz.