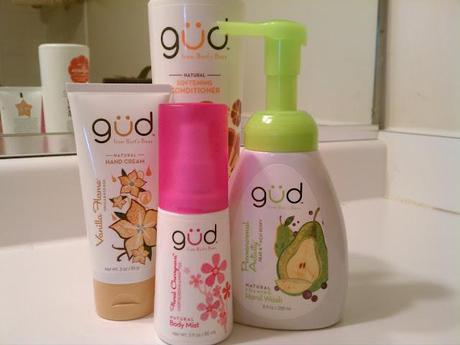 Güd
Burt's Bees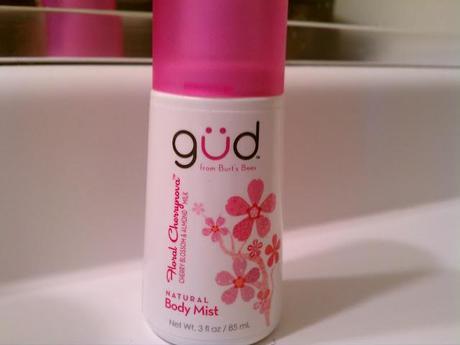 Floral Cherrynova™ Natural Body Mist
Güd
Güd
Retail Price: $6 
Ingredients: 

Ingredients:

water, fragrance, polysorbate 20, coco-glucoside, lavandula angustifolia (lavender) flower extract*, rosmarinus officinalis (rosemary) leaf extract*, zingiber officinale (ginger) root extract*, potassium sorbate, citric acid, alcohol denat. *Organic.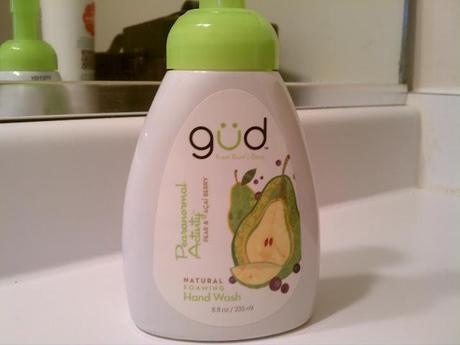 Pearanormal Activity™  Natural Foaming Hand Wash
(available in floral, orange and vanilla)
Güd
Retail Price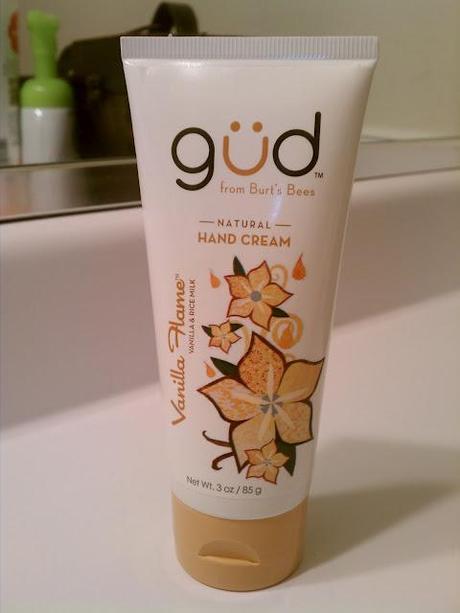 Vanilla Flame™ Natural Hand Cream
Because I absolutely despise when my hands feel dry, I always carry lotion with me. I have a tube of lotion in my car, on my desk at work, another tube in my purse and of course a few in my house. Let me tell you, this little tube of moisture in a bottle will last you a good little while. It is extremely moisturizing and feels like creamy silk on my hands. This is one of those lotions that I'll always want to keep around, in my purse, car or wherever else it is easily accessible. The fact that the product is all natural is even better! Honestly, I've never used an all natural lotion that moisturizes as well as the
Güd
 natural hand creme.
Retail Price
Ingredients:
water, helianthus annuus (sunflower) seed oil, glyceryl stearate, glycerin, ceteareth-20, cetearyl alcohol, fragrance, phenoxyethanol, tapioca starch, butyrospermum parkii (shea butter), angelica archangelica root extract*, calendula officinalis flower extract*, glycyrrhiza glabra (licorice) root extract*, lippia citriodora leaf extract*, tocopherol, plantago lanceolata leaf extract*, xanthan gum, glycine soja (soybean) oil, alcohol denat., potassium sorbate *Organic.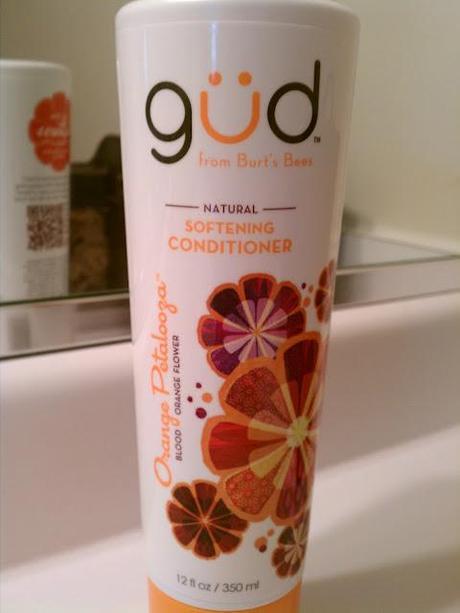 Orange Petalooza™ Natural Softening Conditioner
Last but not least, the Orange

Petalooza

™

Natural Softening Conditioner, which I liked a great deal. In fact, this bottle was gone in less than a month and I found myself using the conditioner on a regular basis for cowashing my kinks. It leaves my hair soft even after it has dried. As far as slippage is concerned, I can't say that it wasn't any different from a few other conditioners I've used but if you're a fan of Aussie Moist or Herbal Essence conditioners, this one reminds me a lot of them both and if you're looking to change the game up a bit, this one may be one to add to your arsenal.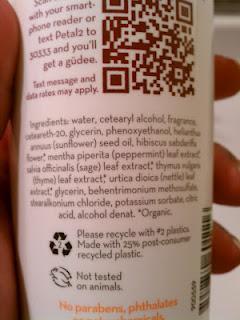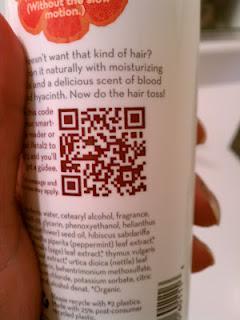 Retail priceHow to Use