For me, a large portion of this year, on Kat's Beauty Reviews has been dedicated to my Positive Beauty Pledge. The support behind it has been fantastic, and I'm looking for a new collective of ladies (and gents) to take part throughout 2012, so please do get in touch if you are interested.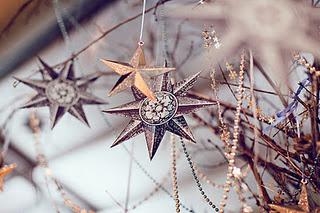 Christmas is a time when a lot of us feel quite positive, with the thought of presents, turkey, TV movies and spending time with the people that are important to us. However, in the midsts of drunken fun and chocolate-induced hangovers, it's easy to forget that Christmas is not a positive time for everyone.
For many people, Christmas is a very lonely time, when even spending time with family can feel empty. There could be any number of reasons, but the point is that you are not alone. It doesn't matter what the cause is, there is always someone out there who can help.
I honestly believe that the road to positivity is to talk about your problems, no matter how big or small you think they are. And I am a big advocate of the whole "a problem shared is a problem halved". Bottling things up has never helped anyone, and even if you think that no one cares about your problems, I promise you that there is.
I wish I could take credit for writing this list, but all credit must go to the fantastic Kellie who put together this list of contact details, should you find Christmas to be a tough time of year:
MINDwww.mind.org.uk0300 123 3393
Samaritanswww.samaritans.org08457 90 90 90
Alcoholics Anonymous0845 769 7555www.alcoholics-anonymous.org.uk/newcomers
StonewallInfo line 08000 50 20 20 www.stonewall.org.uk
London Lesbian and Gay Switchboard0207 837 7324
SANELine0845 767 8000www.sane.org.uk
Preventing young suicidewww.papyrus-uk.org
For people in Northern Irelandwww.lifeline.info0808 808 8000
Childlinewww.childline.org.uk 0800 1111
Depressionalliancewww.depressionalliance.org
Refugewww.refuge.org.uk0808 2000 247
Eating Disorders Associationwww.edauk.com 0845 634 1414
Shelterwww.shelter.org.uk 0808 800 4444
NHS Directwww.nhsdirect.nhs.uk 0845 4647
No Panic0808 808 0545www.no-panic.co.uk
Christmas is the one time of year to put aside your differences. Forget about your enemies, and cherish the people who love you. At times, the beauty blogging circle can come across as bitchy, backstabbing and at times vicious, but together we can all spread the word and show people that we are listening, and we want to help.
If someone you know needs help this Christmas, pass on a useful number, lend them an ear to listen or extend a hand. Show them that they care, because you never know when you might need the favour returned.


Merry Christmas Everyone, and try to stay positive.