For the past couple of months, the Hunger Games community on Facebook has been rife with activity relating to the upcoming film (due out March 23rd!). But I don't think that anything has intrigued me more than the gradual drip-feeding of the Capitol Couture Tumblr page. 
The whole thing started in mystery, as we were given nothing more than the link to the password page. And of course, no one knew the password, so people were trying to figure it out. Eventually, we were told that the password was #LookYourBest, which brought us to this page.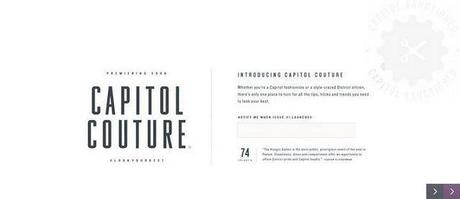 Of course a few people got irritated at the idea of having to work out a password, just to come to a page where they had to sign up for something. But, I was intrigued purely because I wondered if it would hold more information on the China Glaze nail polish range, that I blogged about a while ago.
But, anyway, yesterday saw the end of the wait to see what the hell Capitol Couture was all about, and this is what we fans were treated to.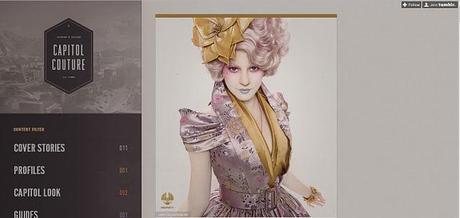 The spotlight is very much on character Effie Trinket, but I love the fact that there are elements of the real world in the film world to. For example, check out these Alexander McQueen shoes...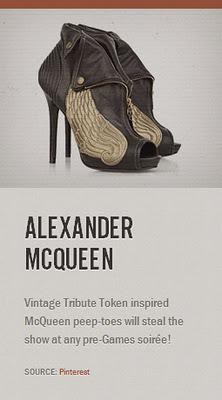 As well as these erm....interesting shoes...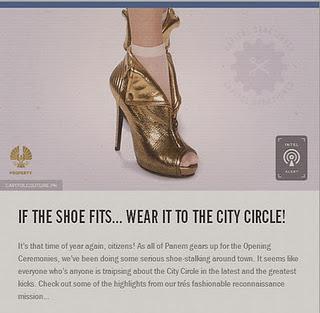 If shoes aren't your thing, I was right to think that the China Glaze stuff would feature somewhere in here, and I wasn't disappointed, as we're given some nail tips: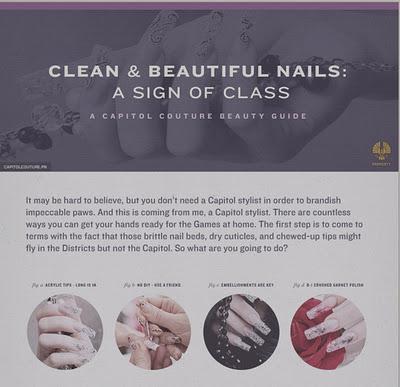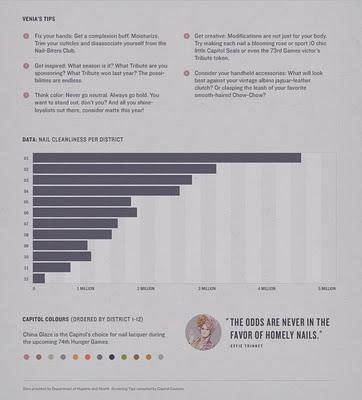 Of course, considering that this is all for a film, it seems to be incredibly over-the-top, but as a beauty lover, as well as a fan of the books, I'm absolutely loving it, because it helps us to connect to the film. I just strongly hope that all this marketing on Twitter, Facebook and their various websites isn't a huge letdown but it's good that they've recognised that a great deal of their audience is so obviously female. and how many females don't love shoes and nail polish? As marketing goes, it is definitely very clever, albeit very expensive marketing!!
What do you think of this kind of marketing for a film? Too much, or just a bit of fun?
After all, it's only beauty products ;)


**I am in no way affiliated with the film, or any company associated with it. I'm blogging about it, because I'm a nerd, and a beauty lover, and this stuff excites me ;P**