If you're on a limited budget or if you simply want to save your funds for your actual marriage instead of the ceremony, it's always a good idea to get married at home. Of course, you can't just wake up and decide to throw your wedding at home: there are quite a few things to take into consideration with space and location being the primary concerns.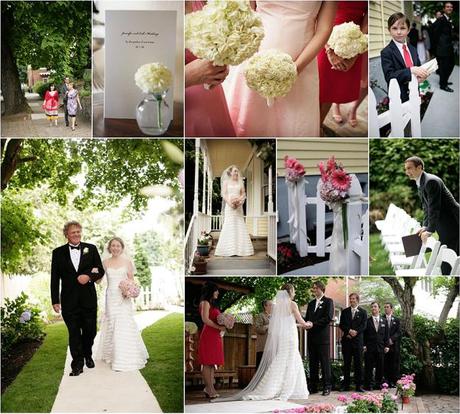 For obvious reasons, you can't have a home wedding if both your house and yard are on the small side. But, if you do have a large backyard, don't hesitate to hold the ceremony outside to contain the mess while making the most out of a breezy spring or summer wedding.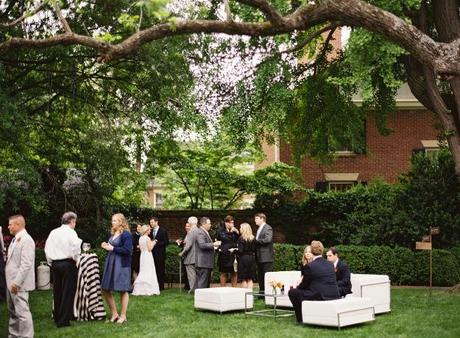 For starters, if you're holding your home ceremony indoors, it's crucial to decide where you will get married and clear the space while providing enough seating areas for your guests. Popular options include the living room or the front hall. If you're lucky enough to have a large, sweeping staircase in your home, you may even get married on the staircase for a more romantic, rustic touch. In fact, the staircase is quite a fabulous place to pose for wedding pictures, because the angle will allow the bride's dress to be displayed in all its majestic glory.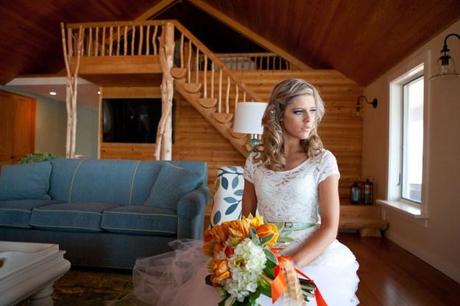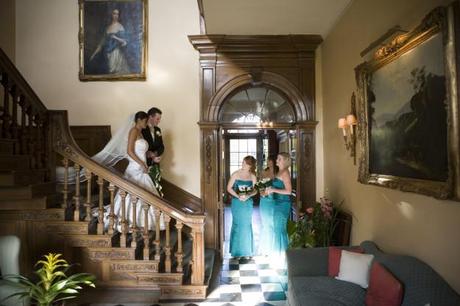 To enhance the festive feel, don't hesitate to decorate your house with scented candles, dried rose petals, fresh bouquets and even fairy lights. If your home is on the large side or if you're throwing a small, laidback wedding, don't hesitate to hold your wedding reception right in your dining room, front porch or even kitchen. However, if space is a constraint, couples can even rent a tent or gazebo for a lavish reception in the backyard. Alternatively, you may even skip the gazebo and have an informal reception in the garden and in this case, you're going to need a few garden furniture to accommodate your guests. A couple of long banquet tables and benches coupled with a few garden umbrellas for some extra shade will certainly do the trick.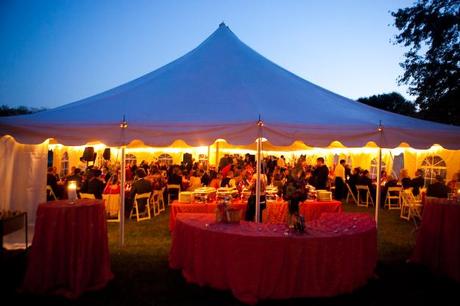 As far as the decorations go, don't hesitate to scatter around a few informal mementos such as pictures of the newly married couple pegged on the washing line or even some picture frames scattered around the buffet table. Most importantly, bear in mind that a home wedding is the perfect occasion to break the ice and create a more friendly, cozy and informal atmosphere where everybody will be able to relax while celebrating the start of a new life together.