It seems like everyone on social media has been singing the praises of a skincare line called The Ordinary. My interest was peaked awhile back, but I kept putting off purchasing anything. I watched the videos Wayne Goss did, and that pushed me to try some of their products. I spent a little over week trying to figure what to buy and a week into the routine, I am pretty happy with my choices. I'll go through what I bought first and briefly talk about some of the ingredients, then I will go into how I use the products and my overall experience. The really amazing part here is that everything was under $10.
First is their Niacinamide 10% + Zinc 1% solution. The niacinamide (vitamin B3) helps with pore congestion and minimizes the appearance of blemishes while the zinc helps balance oil production. While this does help reduce the appearance of blemishes, The Ordinary doesn't recommend it for cases of persistent acne. If you are using anything with vitamin C, you should use it al alternate times. This solution is $5.90. for 1 oz.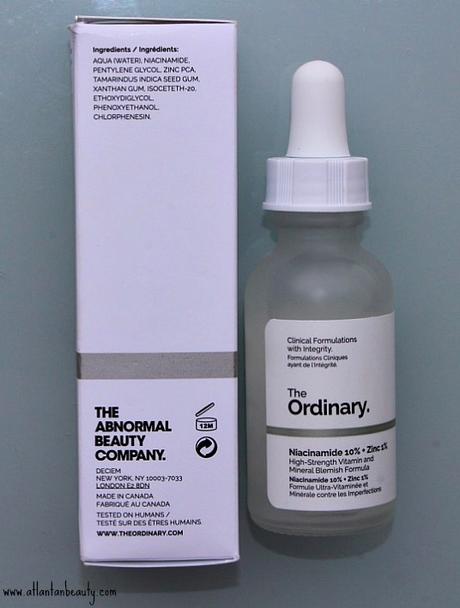 Next up is the Advanced Retinoid 2%. I went back and forth between this and the 1% retinoid until I read that the 2% actually has less chance of causing irritation. The Ordinary uses two different forms of retinol in this product: Solubilized Hydroxypinacolone Retinoate and a delivery form of pure retinol. The kinds of retinol used are "next generation" and don't cause the irritation of other forms. They are also supposed to be more effective against the signs of aging. I did some other research, nothing extensive, and the Solubilized Hydroxypinacolone Retinoate sounds very promising. And this is only $9.80. As is the case with any retinol product, it is crucial to use SPF during the day. Of course you should already be doing that anyway.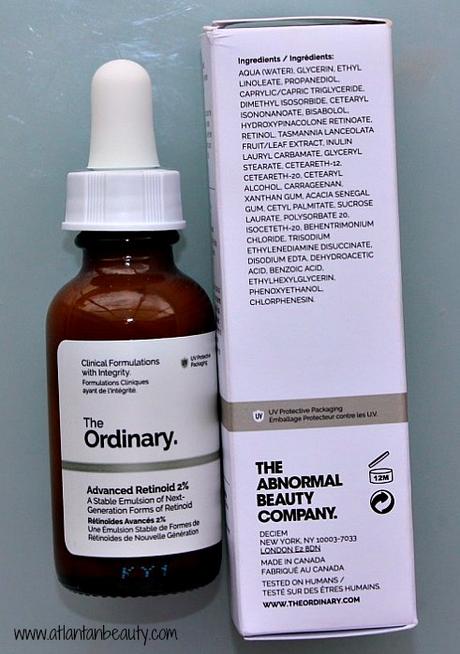 I couldn't forget about the eyes, so I went ahead and bought the caffeine solution 5% with EGCG, which helps with puffiness and discoloration.
I think the product I was most anxious to try was their Azelaic Acid Suspension. Azelaic Acid is produced naturally by yeast found on your skin. It has a brightening effect, reduces blemishes, evens out the skin's texture, and it is an antioxidant. You can use it morning and/or night, but be sure to use sun protection.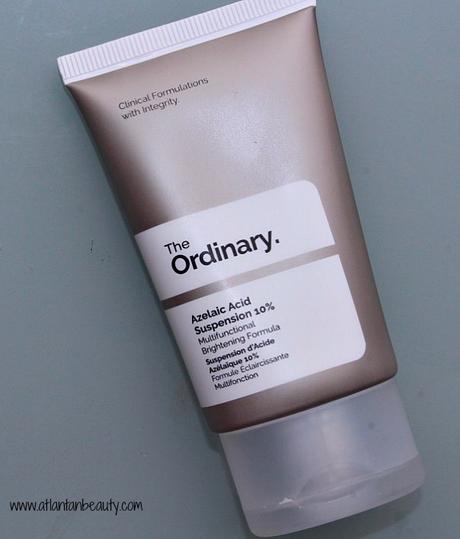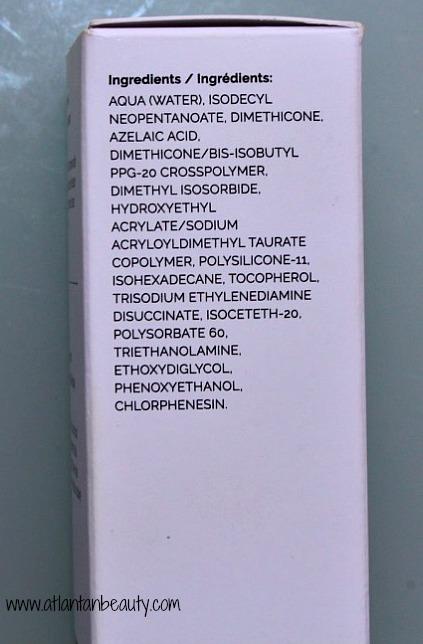 I was a little terrified of the AHA/BHA Peeling Solution, but now it is probably my favorite. It will sting pretty badly for a few seconds, but it goes away quickly. If you have sensitive skin, you will want to skip this one. This is great for any texture issues, hyperpigmentation, and acne scars.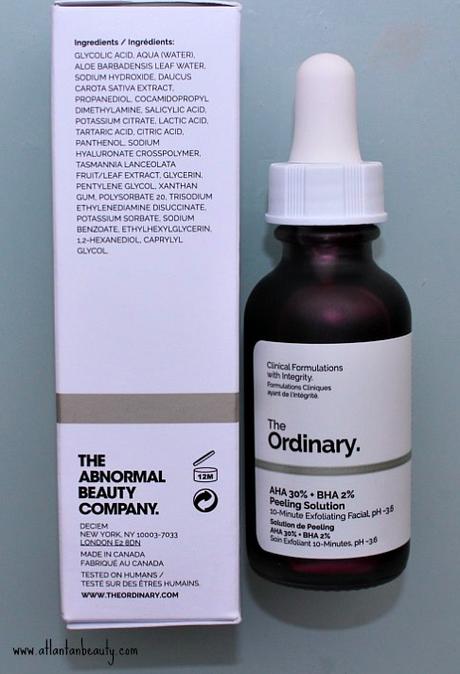 Some of the above products will dry out your skin, so I bought two of the hydrating products. The first one is the Natural Moisturizing Factors + HA formula. This product utilizes various compounds that are found naturally in the skin such as amino acids, fatty acids, ceramides, phospholipids, etc... This is by far one of the most effective moisturizers I have ever used. I have oily skin and this isn't too heavy. In fact, my skin seems a lot more balanced since using this in combination with their squalene oil. I use the squalene oil as my last step at night. It takes awhile to soak in, but my skin is soft in the morning without being greasy. This oil is non-comedogenic and is good for all skin types.
I also like to use the Squalane oil to extra hydration. It hasn't caused me to break out and I've noticed that since my skin is more hydrated, I don't seem to get as oily.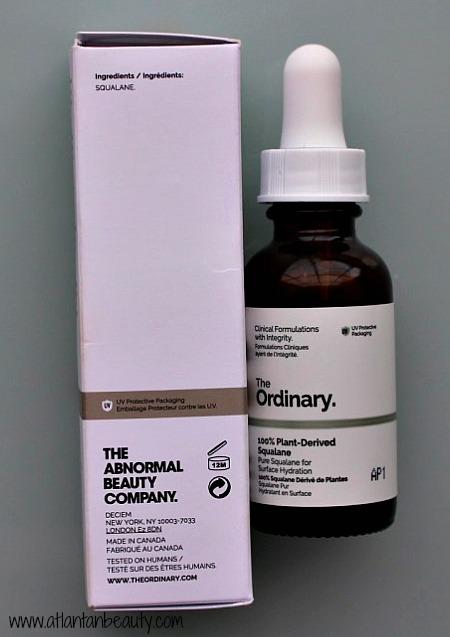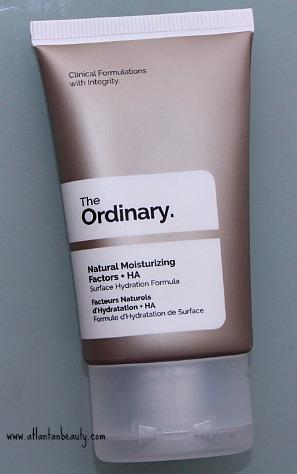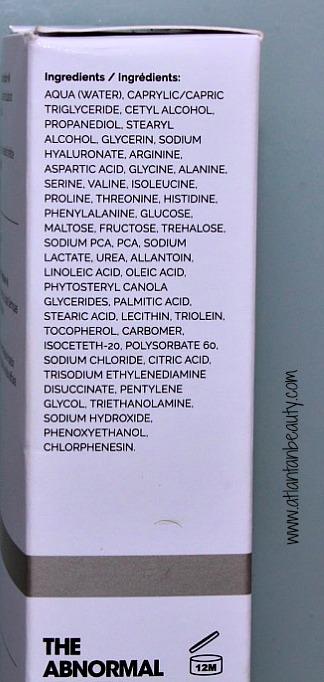 The order in which you apply the products is crucial. Some products cannot be applied at the same time and you need to consider if the product is oil or water based. Here is my typical nightly routine:
Makeup Remover (Derma E Nourishing Rose Cleansing Oil) 
Cleanser (Derma E Purifying Gel Cleanser)
AHA/BHA Peeling Solution twice weekly
Niacinamide 10% + Zinc 1%
Advanced Retinoid 2%
Azelaic Acid Suspension 10%
Caffeine Solution under my eyes
Natural Moisturizing Factors + HA
Squalene 
I have been nothing but pleased with The Ordinary and my results so far. I have oily, acne prone skin. Sometimes it does okay and other times I start breaking out for no apparent reason. I had a line of breakouts on my cheeks that wouldn't go away, so I was getting desperate. A week into this routine and I am finally seeing a reduction in blemishes and texture. At the moment, I have no active breakouts and my skin is the smoothest it has been in months. Irritation was a huge concern of mine, but I have experienced absolutely no signs of it: no redness, no dryness, no breakouts. The AHA/BHA solution will sting, but I haven't experienced any redness from it. Even my eyes are less puffy thanks to the caffeine solution. If you order anything, be prepared to wait. They are so popular right now that most products go in and out of stock and order processing takes awhile. However, once your order does ship, you will have it very quickly.

Click to enlarge.
The first two pictures were taken just before I started using The Ordinary and the last two were taken a week after.
*It is now going on two weeks and I got a little slack with my routine over the weekend. This is the kind of thing you really have to keep with or you will be able to tell. I have two new breakouts from skipping the routine for two days. Things are back on track now, though.
I don't want to make any recommendations right now because it is still early. I will continue to use this for a month or two, then do another update post. As always, do your own research and look at positive and negative reviews. Research the ingredients and decide if they would be beneficial for your skin type. Fortunately, their website is informative, but it is always a good idea to do more research. Anyways, I am very pleased so far and I will keep you posted.
See you soon!