Disclosure: I have been compensated for this post.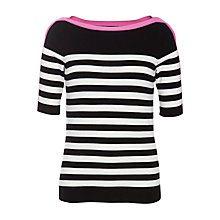 I am totally in love with the new preppy looks out right now. I have always loved a well put together outfit and I tend to look better in tailored and well constructed pieces. Those fit right in with current trends.
I recently saw some very fashion forward trendy people while out of town. They were sporting bright colors in the new preppy looks. I wanted to see if I could find some of these really amazing pieces so I started with Ralph Lauren. I have always been a fan of Ralph Lauren. The pieces are timeless and classic while still being up to date and edgy. Even my preferred perfume is an old Ralph Lauren fragrance called Safari.
Being a person of shorter stature I tend to gravitate to more fitted items that define my figure. Ralph Lauren always has the perfect pieces to make me stand out without looking overly done. When I was searching for the perfect outfit to wear to my conference last May one of my friends suggested I get some beautiful red Ralph Lauren trousers, pair it with a tailored white shirt and thin black belt. She even suggested I wear nude pumps to complete the outfit. I totally love the look. I can't wait to see what other amazing outfits I can find this fall.
Fall is my favorite season for really beautiful pieces. I love the fact that you can often use summer items and pair them in new and interesting ways to come up with hot Fall outfits. I am hoping to find some really unique sweaters to match up with my existing wardrobe and help me stand out in the crowd.
I don't know about you, but I can't wait to get shopping. What is your favorite outfit to take from Summer into Fall? What are your favorite pieces and how do you update them? What are your new, must haves?